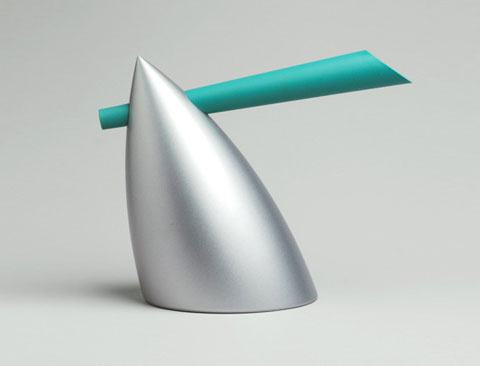 Alessi is famous for their approach to design, producing practical everyday objects that combine functionality and a powerful sense of style, almost poetic and usually with a humorous twist.
Once again Alessi has come up with a novel idea and developed a series named "Miniature" – perfectly reproducing the shape and the material of the classic Alessi products that have become design icons. Eleven "best-sellers", carefully chosen from the very top of the range, the most successful projects created over the course of the last 60 years, from the "Bombé" teapot by Carlo Alessi (1945) to the "Mami" saucepan by Stefano Giovannoni (1999).
Thanks to this series, I can now afford to add to my collection of Alessi items, or at least add "samples" of them.
The item I like the best in the collection is the Hot Bertaa Miniature Kettle, originally designed by Philippe Starck. I think that by adding this item Allesi has shown their commitment to innovation and design values because the original Hot Bertaa Kettle was a beautiful design, but it had a mechanism which prevented steam escaping when the water was poured which compromised its functionality. Alberto was noted for regarding it as memorable and thinks that it helped teach him the value of practicality in products. The Hot Bertaa Kettle was pulled from production in 1997.
Though small in size, the Miniature version is iconic, definitely a must have for every Alessi lover. All the miniatures are in a 1:3 scale, except Juicy Salif and Anna G. that are in a 1:2.5 scale, preserve the appearance and materials used in the original designs and all their components as far as possible. All the objects symbolically conserve a degree of functionality.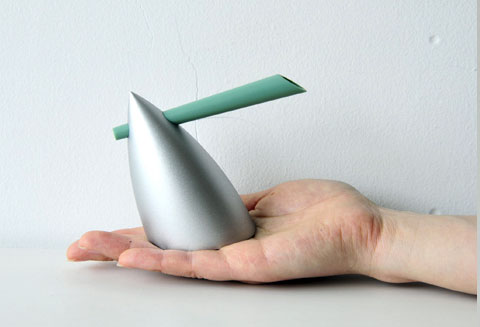 Buy This Item