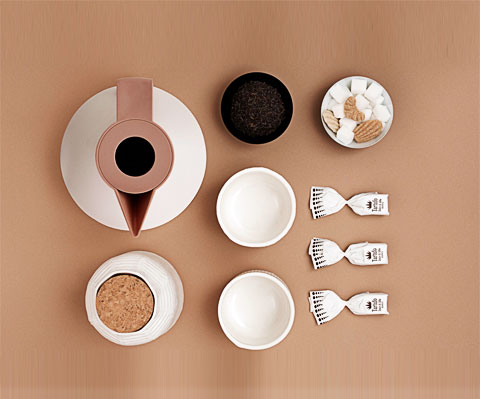 When a thermos gets in the hands – ruled by the mind – of a designer like Nicholai Wigg Hansen, the least one can expect is seemingly effortless excellence. Nicholai, a designer who has had his own design studio since he was 26, has designed Geo for Normann Copenhagen and it's fast becoming a favorite central coffee table piece able to hold both hot and cold drinks.
Fulfilling every minimalist's vision, its clean and rather austere lines focus on sharp edges and a design attitude meeting the primary ends of serving. No unnecessary details are added, which in fact is the reason Geo stands out, being stylish and a statement at the same time. The designer explains that he has worked with various lines, circles and forms to create a geometric harmony, while giving the flask weight and stability.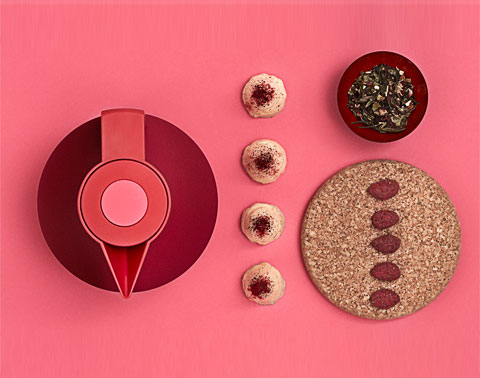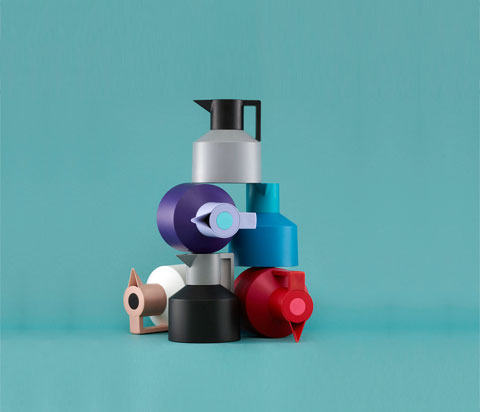 Unlike the design's austerity are the colors combinations in which it is offered. You can find Geo thermos, which measure 20 x 16,5 cm, from black and grey combinations, to red, turquoise and purple. I admit to having totally fallen for the white version, combined with the dusty pink! I think that thanks to its masculine design, I can even convince my husband to bring home such a feminine color combo. Such blissful thinking!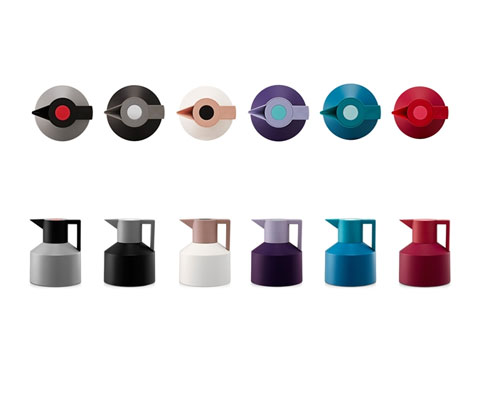 Concerning its shape, do you by any chance also see the mouth of a little bird while looking it from above? I find this to be such a surprising and entertaining touch!
Whichever color you choose, remember to carefully wash your 1l thermos by hand, rather than putting it in the dish washer. Its thermoplastic material will last long and attain all its beauty for years long this way.