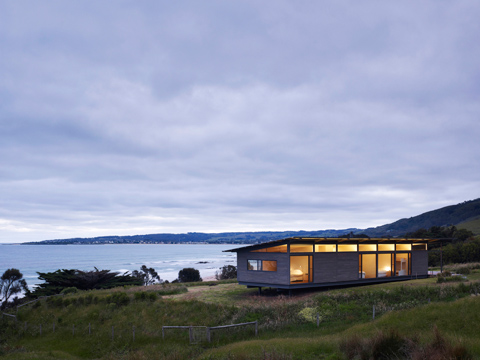 In Victoria, Australia there´s a wooden prefab home quietly settled in a marvelous natural context. Sugar Gum House boost the daily experience of such an exceptional site, perched a few meters from the sea, facing white sandy beaches to the south and luxuriant green hillsides dispersed with cattle and sheep to the north. The stage is undoubtedly set for an enjoyable experience inside a fine example of ecological piece of architecture.
This building has a constructed area of 210sq.m. distributed in a single ground floor. The conceptual design is composed by two different pavilions, one for sleeping areas and the other reserved for social zones. The house (which is clearly built to accommodate a large number of guests) offers an open plan kitchen along with a living and dining area, three identical bedrooms with a shared bathroom, and last but not least, a master bedroom with an en suite and walk in closet.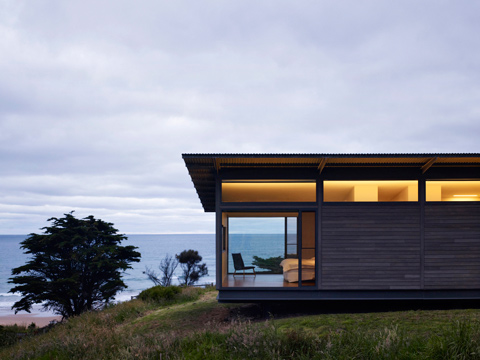 Nevertheless in the east of the living pavilion (and connecting the kitchen to the outside) is a wooden deck which captures the eastern morning sun and also provides protection from northern winds. To the west of the sleeping pavilion is the deck through which inhabitants gently enter the house, sheltered from the ocean winds and offering views of the surrounding green hills.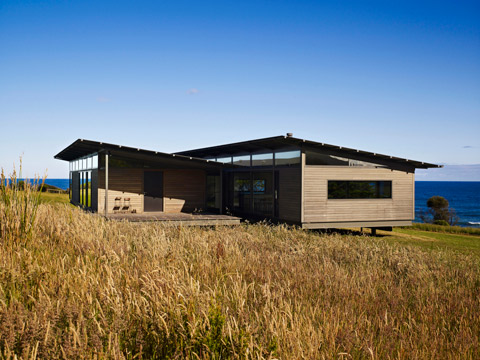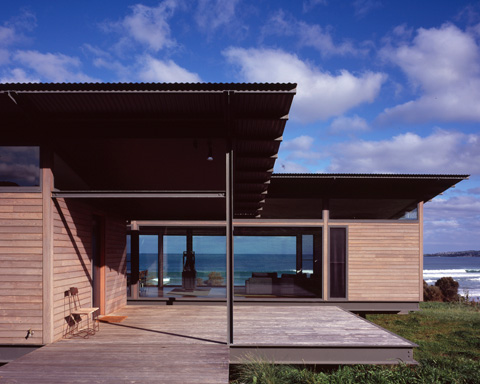 However, I'm wondering about the reason behind the unusual name that was given to this prefab home… The answer is quite simple: the house is made of a modular steel structure where each three meter grid is either fully glazed or clad in local sugar gum ship lap cladding. Mystery is solved.