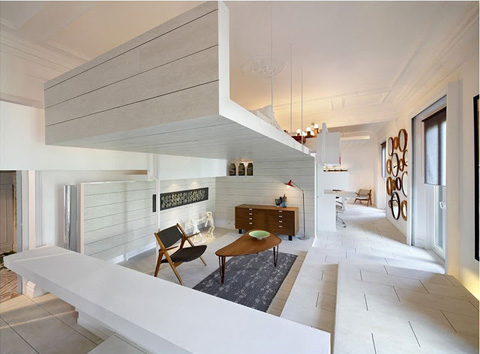 When it comes to showcasing the use of a product, the winner goes to anything replicating reality as well and vivid as possible. The Spanish Association of Tile and Ceramic Flooring manufacturers (ASCER) supported the realization of the ceramic house. More specifically, the Madrid based architectural practice around Hector Ruiz-Velazquez realized this showroom, which is planned like a three dimensional object.
The space is divided into several levels and layers, offering a highly flexible utilization, demonstrating how versatile applying ceramic tiles in a living space can be. Indeed there are uses that quite surprised me, as you'll notice further down.
And as you may yourselves notice, tiles can be applied both on horizontal & vertical surfaces alike, whether floors, ceilings (yes!) or walls. They may mimic the shape of long, planks of wood, or have a more conventional rectangular shape and size.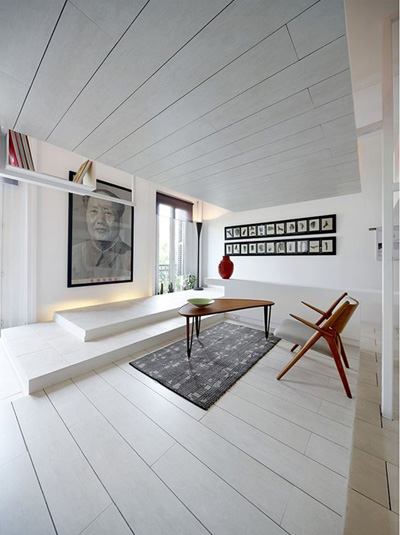 Their color and texture can also be easily related to cement, a material which has lately grown to be extremely loved by minimalists and lovers of industrial design spaces with a loft character.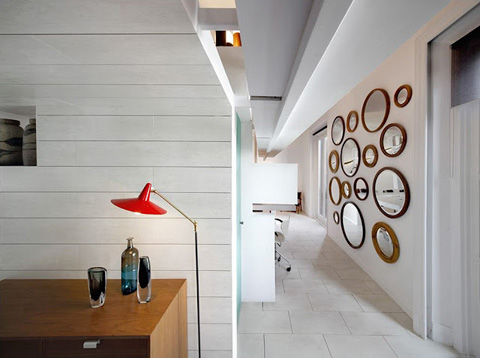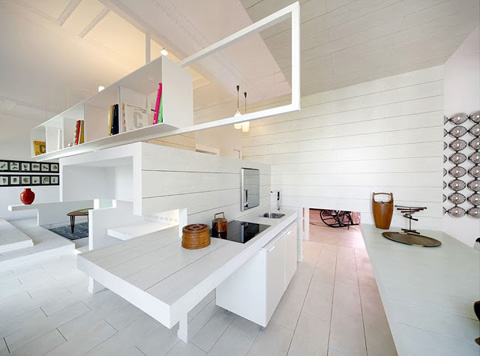 As the biggest surprise comes to me the use of them as a counter top on a kitchen surface. However unlikely the use of ceramic tiles of such type in such an area is, I find it extremely charming and I have to admit, I reckon that it would also be highly practical. Just forget tiny square traditional tiles, which though do carry their own charm, too.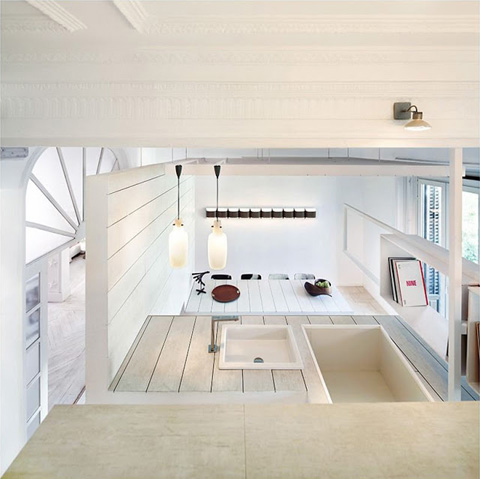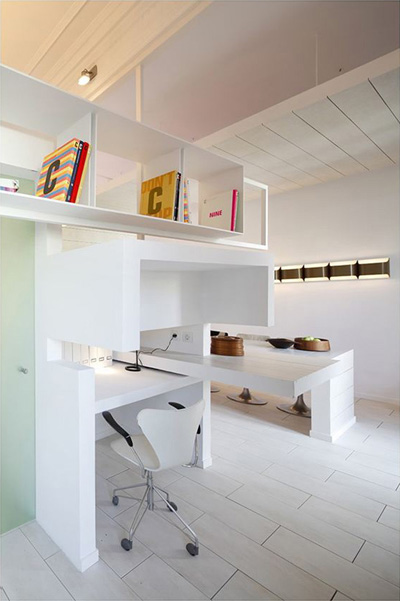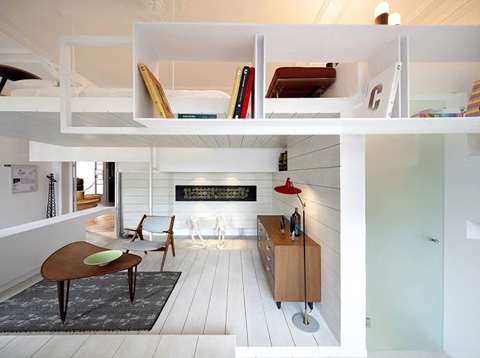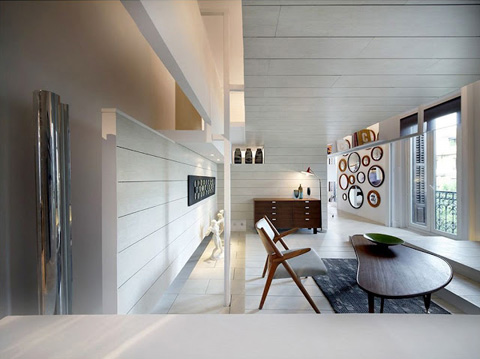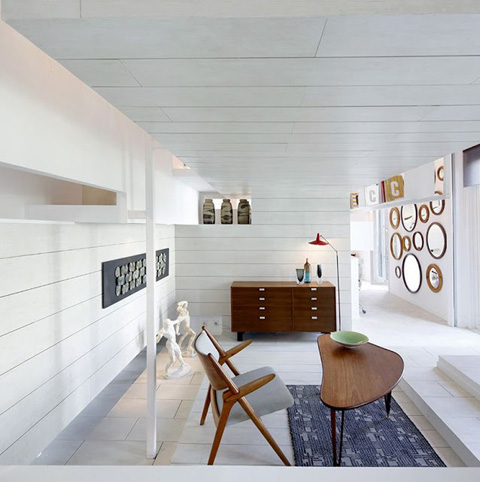 photography: Pedro Martinez.