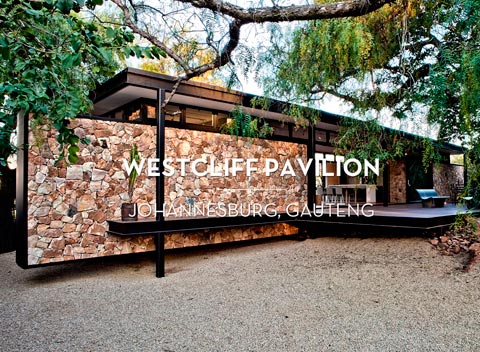 We often refer to a metal structure as something very industrial. However, the Westcliff Pavilion in Johannesburg, South Africa, is anything but…
The wooded location of this house is not only precious, but also had influenced the choice of material, logistics and ways of construction. The steel structure was chosen not only because it was easier to bring the material to the plot, but also because this way the structure could have a smaller footprint.
This beautiful house hosts 2 bedrooms and an open-plan living area, which extends into the wooden decked terraces at both sides. The facades have vast glass surfaces and a very modernist row of windows just under the roof slab perimeter.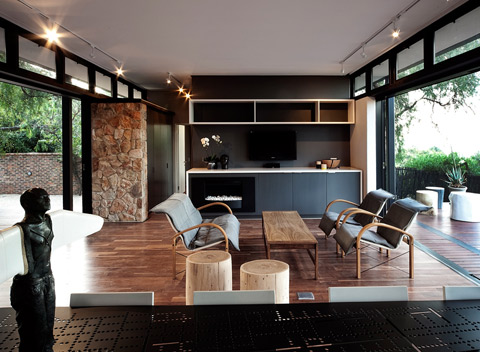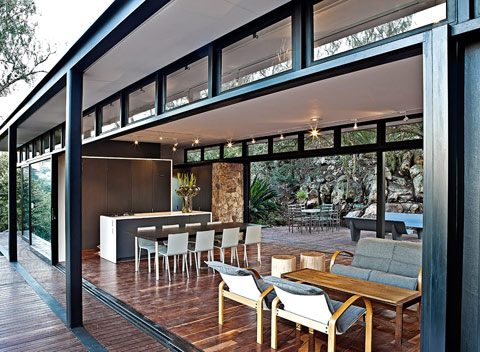 The metal structure elements are painted matte black, making an alliance with the dark-wooden texture of the floors. The choice of furniture is floating between modern and classically modernist, which can be described as timeless. Every room, every single window of the house offers breathtaking views of the colorful and outstanding local nature. Just look at this bathroom view…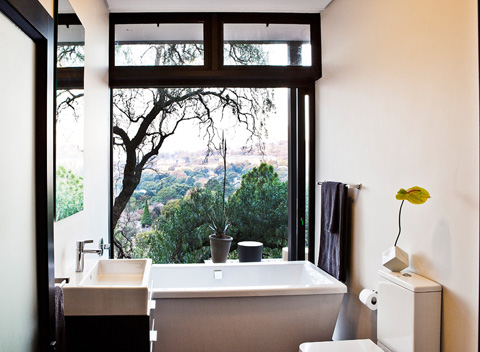 Speaking of local nature, using native stone for the facade cladding has been a tradition in these parts. The architects of this house wanted to continue this tradition, but they wished to go beyond the very concept of a solid wall – so they created a floating wall, which is basically a steel frame with stone filling. This element looks like a big panel painting and is definitely the most outstanding feature about this refined piece of architecture. Simply gorgeous!