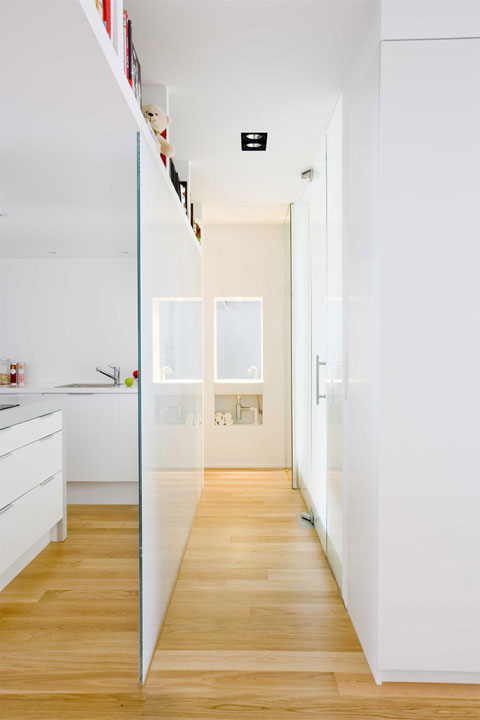 The renovation project shared here today is a great example of how thoughtful planning and spending can result in a wonderful, newly bright apartment made to fit exactly the special needs of its inhabitant.
Graphic designer Herman Rios, the owner of this 1968 Louis Herman De Koninck building situated in the center of Brussels, Belgium, calls himself a maniacal perfectionist. One could guess that this aspect in combination with a rather limited budget made the job of Barcelona based architects Matteo Colombo and Andrea Serbol a tough one to complete. But they and their company CaSA managed to deliver a crisp interior where natural light reaches every single of its compact space of 98 square meters!
An interior inspired by the uber-clean simplicity of European hotels, it allows light to penetrate as deeply as possible thanks to the usage of glazed glass partitions with varying transparencies and privacy curtains in lieu of standard walls.
I see brilliancy around the concept of the sink sandwiched between two glass walls, the walk in shower separated from the main bedroom with both a glass wall and a curtain, while the toilet is tucked further inside, providing the necessary privacy.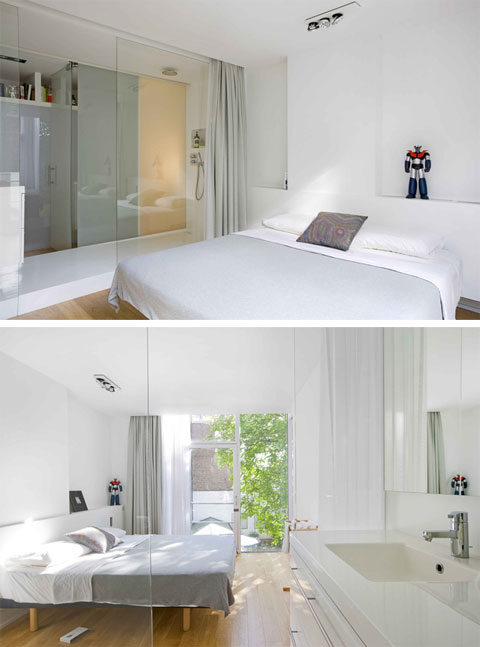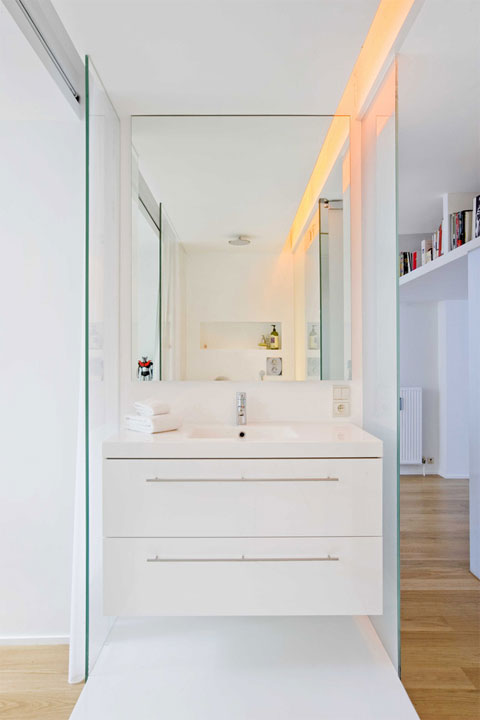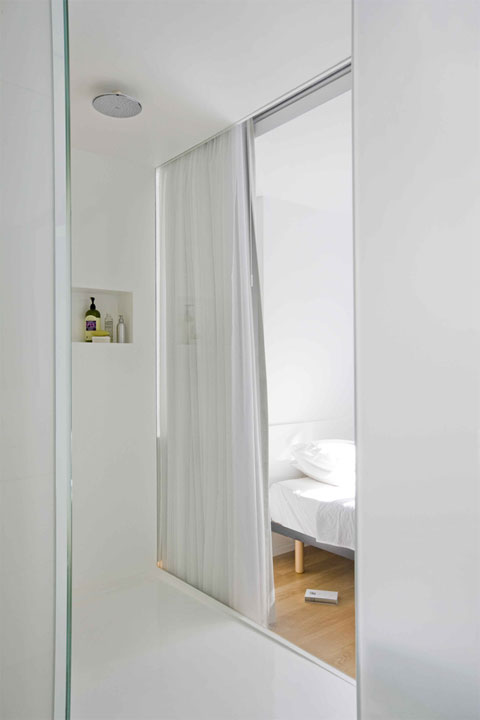 Moving to the kitchen, Ikea units have been combined with a custom made center island unit serving as a work top, a cooking area and a dining area at the same time. The architects explain how by having this made exactly designed for the needs of the space, they managed to cut the costs in half than it would have cost when ordering from Ikea. The only thing is that they had to compromise and settle for a counter top other than natural stone or concrete.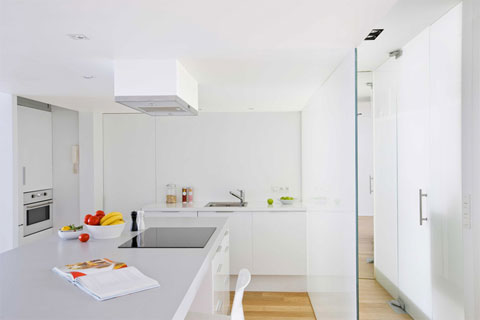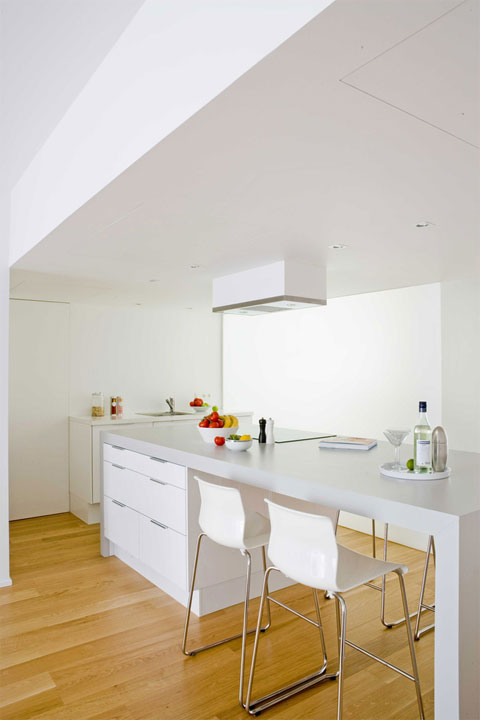 Still, money was spent or better invested in much more important building elements, such as the dropped ceiling above the dining area, which creates a sense of intimacy while providing extra storage right in the very heart of this wonderfully small home.