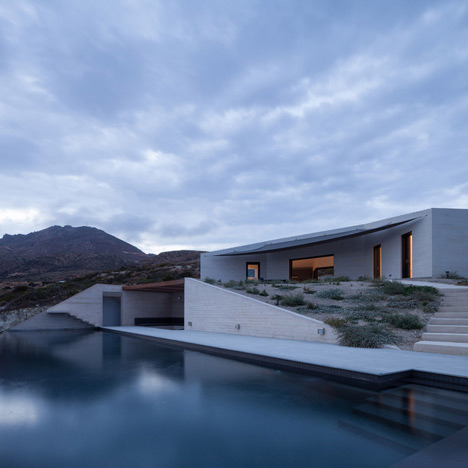 There are about 70 beaches on Milos, a volcanic Greek island in the Aegean Sea. Known for its natural beauty, this exceptional piece of land has now a new enhancing feature: VNC House. Designed as a holiday home, VNC House nestles into the landscape on the south coast of the island beside a new orchard of olive trees and a stone guesthouse.
In order to fit silently in the rock topography, limestone cladding was adopted as the exclusive construction material. The ridged roof of the main house staggers up like a staircase, following the slope of the land.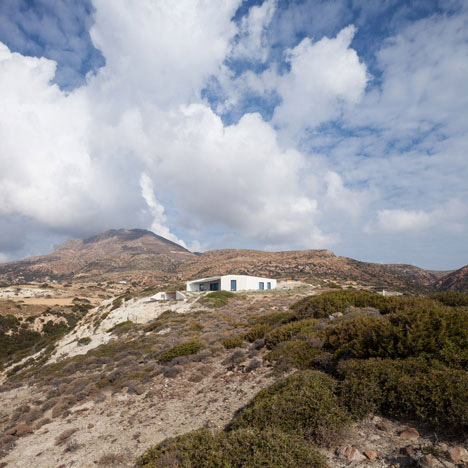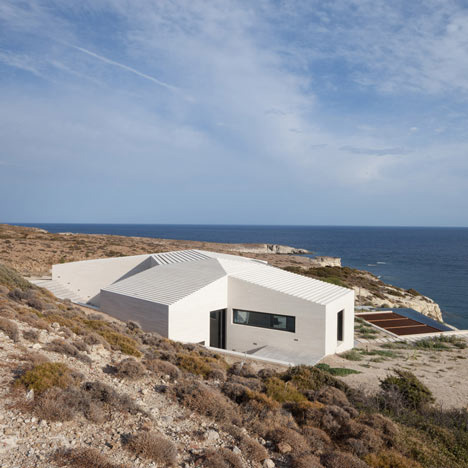 The program is carefully designed to fully enjoy the amazing landscape: a large courtyard invites us to enter this mineral volume where an impressive living room serves as the distribution element between the rest of the service and private areas. Every room has an adjacent terrace – from bedrooms to kitchen and dining room – east, west, south and north are fully appreciated in this modern house.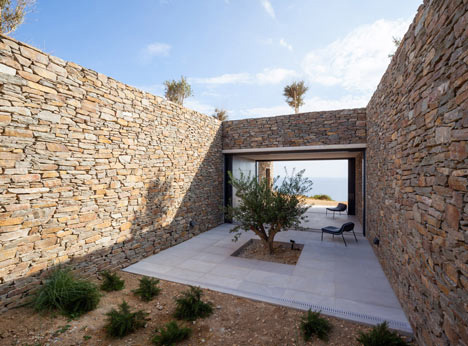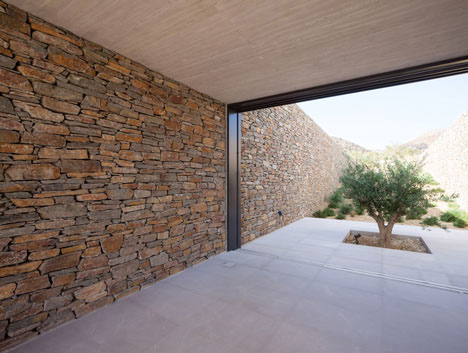 But the most impressive detail is waiting to be revealed: an outdoor staircase leads down from the southern terrace to a swimming pool positioned just beyond. A stone path is used for all the external connections, an assumed reminiscence of millenary traditions along with the several ramped courtyards that look much like tiny Greek amphitheaters. Once again, modernity rediscovers the essence of ancient architecture bringing it back to the present time.