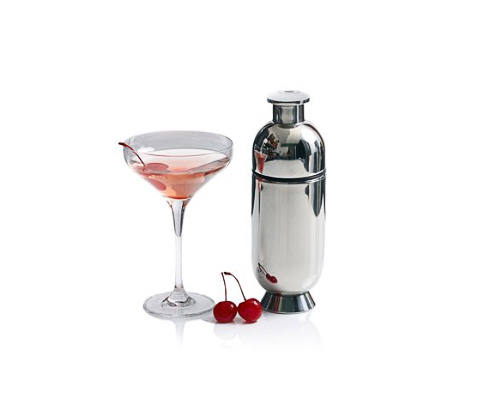 Sleek, modern, and sexy, the Trombone collection by Nick Munro is not your average set of barware. Inspired by the allurement of brass instruments and the sounds of jazz in the London night air, this sophisticated stainless steel ensemble features a band of smooth silhouettes, hip minimalist notions, and a cool mirror finish fit for any cosmopolitan.
The entire collection includes a wine cooler, champagne bucket, water pitcher, bottle opener, ice buckets and tongs, and cocktail shakers. In addition to its posh appeal, the Trombone Collection features double insulated buckets and coolers to keep your spirits chilled down to the last pour.
Beauty plus brains, this collection is the total package to turn your shindig into the next happening nightspot. It may be so swanky that your dinner party guests may need to make reservations.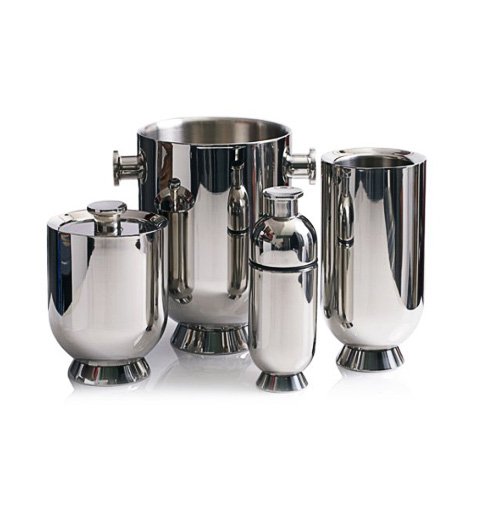 Buy This Item