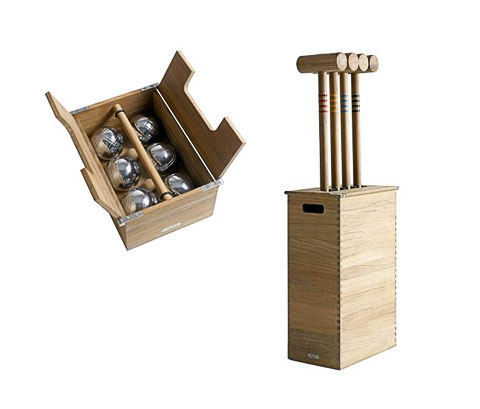 The Akiko games you see in front of you are something exquisite as much for garden owners as for garden game lovers and of course admirers of beautiful design and details.
East met West in their design process which in this case means that Japan met Denmark. Wondering how? Japanese designer Akiko Kuwahata – after whom the games are named – went to Denmark as a part of her design studies and worked as a trainee in Hans Thyge's architectural practice.
Through their collaboration Akiko Croquet and Akiko Petanque games came to life, both made of teak wood, known for its strong weather resistance and for its pretty outlook.
The Croquet game promises to offer fun times in the garden while appearing awfully appealing when put away in a corner of your home, patiently waiting until next time it will be used. It measures 30 x 21,2 x 50 cm respectively for its width, length and height. Its mallets can be separated into two sections for easy packing and transportation in their lovely box.
A detail that absolutely attracts my attention, other than the elegantly way in which it's built are the various colors in which they are marked, in order to know which one belongs to whom when playing.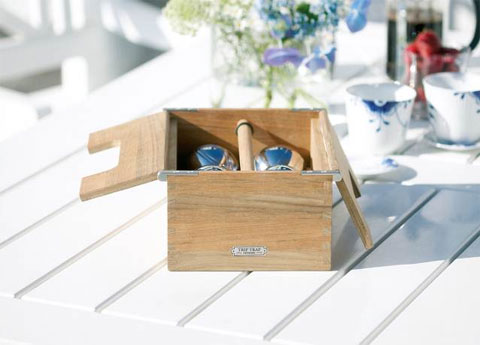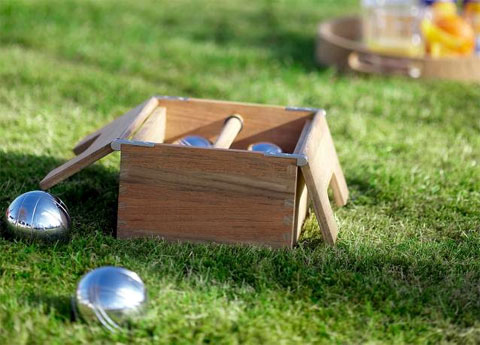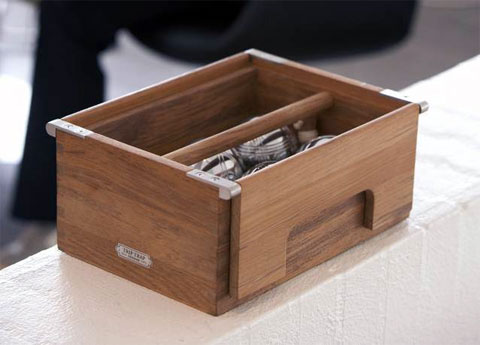 As for the Petanque, it is a combination of six chromed steel balls stored in a pretty and useful teak box with a handle for easy caring. The box measures 28 x 21,2 x 12 cm respectively for its width, length and height and it is equally good looking when empty or carrying the shiny balls. I'd definitely love to incorporate both games in our garden one day. What about you? Are you a fan too?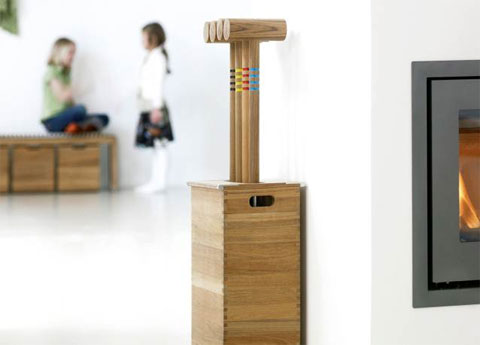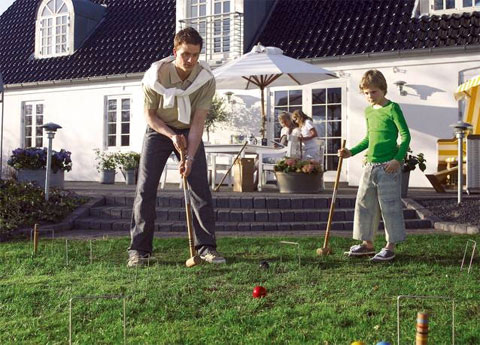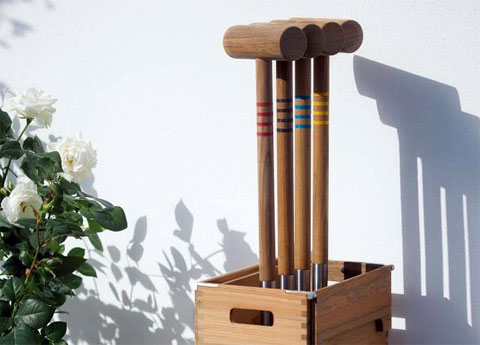 Buy This Item