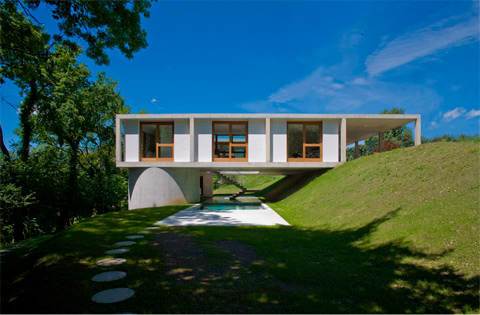 A concrete box volume rests over two concrete cylinders at one side and a slope on the other…One might say that architecture is undoubtedly related to balance and gravity. House in Sonvinco testifies clearly the charismatic level that architecture can reach when values like these are put to practice. Artificial and natural elements are gathered in a single effort to turn a conventional inhabitable experience into a built architectural poem. Join us as we explore this contemporary Swiss house full of simplicity.
This one floor house has a simple design with straight lines and huge windows. A covered terrace – that also functions as a covered parking area – welcomes us to enter: only a wooden door punctuates this first facade clad in grey ceramic tile.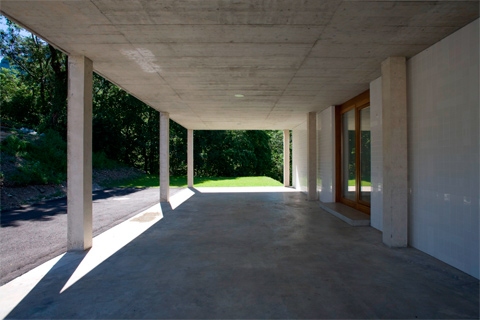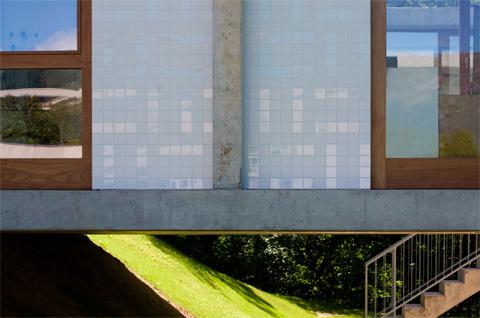 The domestic program is carefully disposed around an interior patio where a concrete staircase invites inhabitants to take a dive into a small swimming pool and enjoy a tepid sunny day.
The geometry of the floor plan is brilliantly organized in a structural square module: three of the square corners are reserved for bedrooms and the last is completed with the kitchen space connected to the cylinder area by a service ladder. Living and dining room are placed in different square modules, adjacent to the kitchen area. Glazed openings surrounds the interior patio providing natural light and cross ventilation.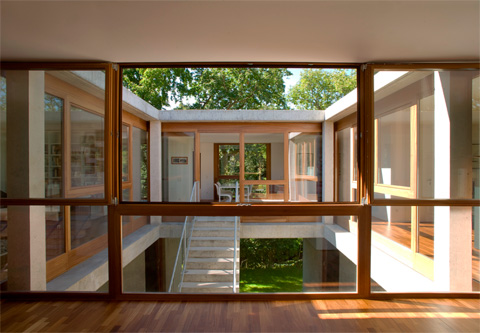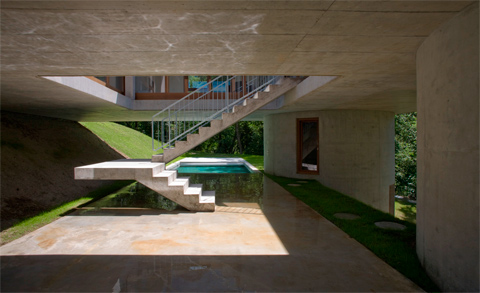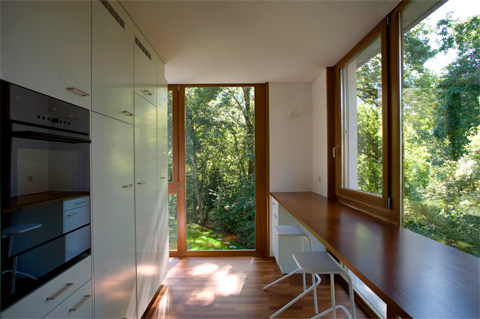 Wood plays a vital part in this house: pavements, furniture and windows are designed with the organic quality of such a noble material contrasting with the raw concrete structure and the white interior finishing… Once again, artificial and natural elements are carefully tuned for getting the best of this architectural performance.