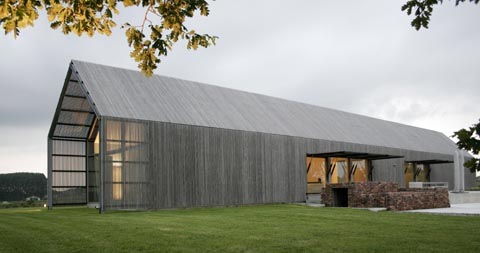 This is a beautiful barn house conversion by Belgian architecture and interior design firm BURO II. The challenge was to combine tradition, innovation and respect for the surrounding landscape in one project.
How do you reflect a combination of continuity as well as a contemporary approach in a traditional farmhouse?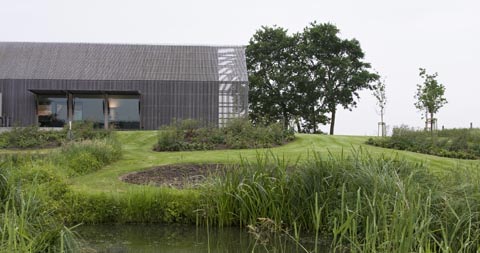 Check out the new farmhouse interpretation of BURO II, offering new perspectives in the relationship between landscape and architecture. I love the endless countryside views of rural Flanders from the wall-to-ceiling windows at the two ends of the barn's long shape, connecting the residents with the surrounding environment.