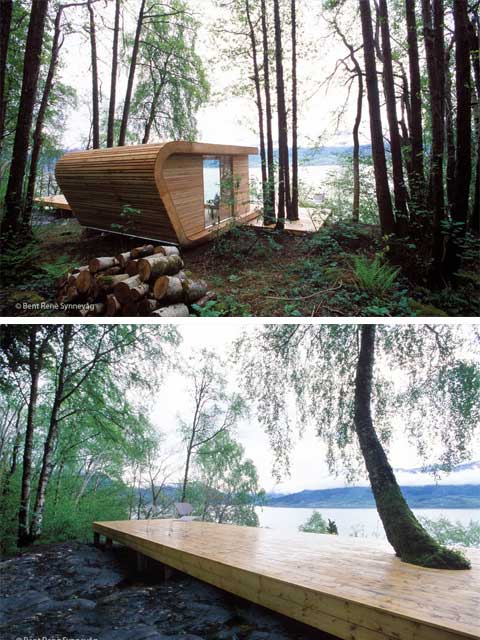 In most cases, emerging architects and designers are confronted with the dilemma of finding clients that are willing to take a chance with young and enthusiastic creatives. This was also the case with the Hardanger Retreat project, although Todd Saunders and Tommie Wilhelmsen were not discouraged. Instead, they have decided to pursue their architectural vision without compromising on originality and respect for the landscape.
This tiny wooden retreat (only 20 sq. meters) is nestled at the end of a forest, overlooking Norway's breathtaking Hardanger Fjord. The structure sits on a hovering wooden platform with large glazed openings on all sides, bringing the outside in.
I love this modern cabin, with its uniquely curved back – a feature that will inspire the same architects later on, to create the wonderful Aurland Lookout.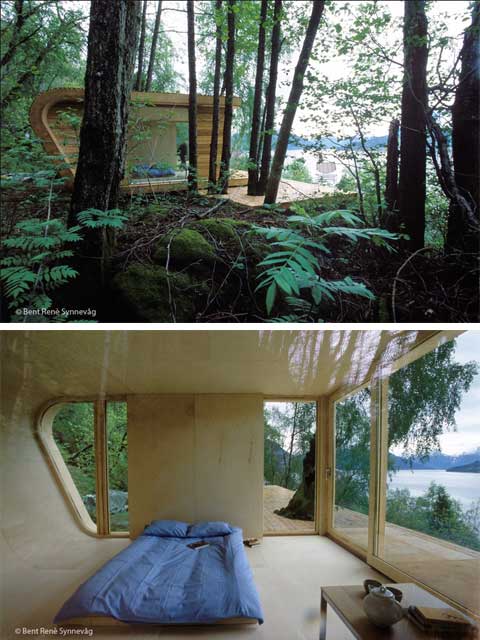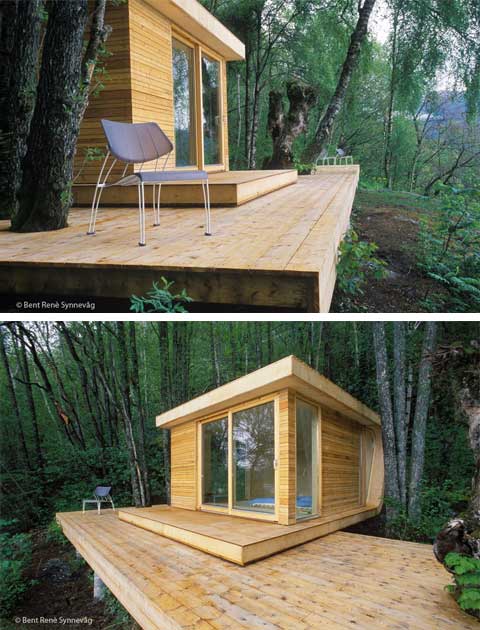 Architects: Saunders Architecture
Photography: Bent Rene Synnevag