Minnesota photographer Thomas Allen has been inspired by his childhood experiences with pop-up books and view-masters. After cutting illustrated figures out of old books and vintage novels, he then rearranges them as a 3D scene and carefully photographs the new scene.
After being raised from the book pages in 3D, the characters go back to being two-dimensional objects in the form of a photograph. Allen's photographic work captures characters and events in mid-action, leaving the viewer to wonder what will happen next.
The scenes themselves are humorous and mysterious while bringing the books to life, reminding us the child pop-up books we used to read with pure delight, waiting for the characters to come to life with every turn of the page.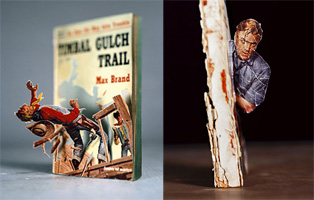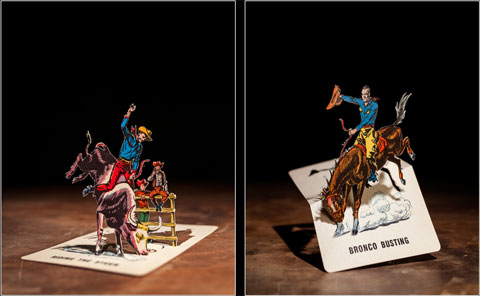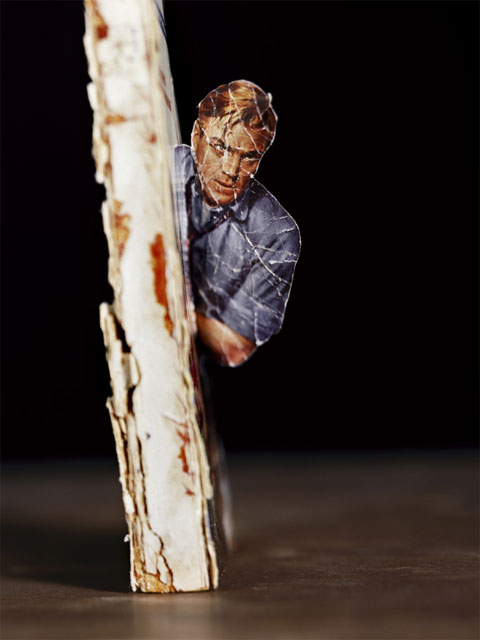 I have always wondered how to make a pop-up book. I think it's a great way to capture the reader and ignite their imagination. Allen's 3D pop-up books scenes take the old children's pop-up books and bring them into the new version of storytelling. Actually if you think about it, photography is a true form of storytelling, so there is a solid and creative connection here between the two – photography and books.
If you want to know more about how to make a pop-up book, 3d pop up greeting cards or get some wonderful ideas from beautiful pop up books, check out this wonderful collection.