Nature photography fascinates me. Today's digital macro photography enables us to present small animals, reptiles and insects as highly aesthetic, colorful figures full of charm and grace. Igor Siwanowicz, a talented nature photographer based in Munich, Germany, calls it "glamour macro". He believes that through his work, people could appreciate the animals and may start to think differently of Earth and the incredible variety of life there.
As an individual brought up by a pair of biologists in a house full of illustrated atlases and albums, it was inevitable that Igor will put his scientific career on hold and follow his dream; becoming a freelance nature photographer.
"I focused my attention on creatures that aren't generally appreciated and often are shunned on account of not being fluffy, cute or warm blooded. …Insects are foreign, otherworldly looking creatures " the closer you get to them, the stronger the effect" says Siwanowicz.

In his book Animals Up Close his photography is presented most beautifuly. The combination of vibrant colors and textures, attention to details and presentation only reinforces nature's original intention; creativity at its best.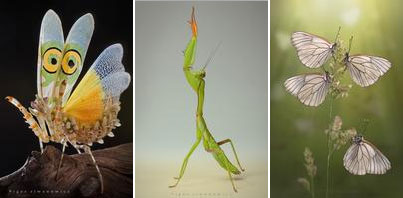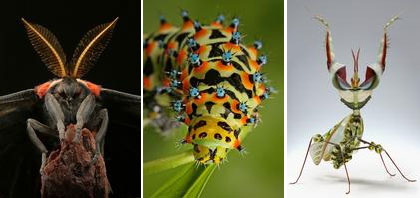 Photography courtesy of Igor Siwanowicz
Buy This Item