While surfing the net I came across the work of photographic artist, Carl Warner. His photographic art is intriguing, taking elements out of their natural surroundings and giving them new meaning in an entirely new world, such as brown leather boots forest trees and jewelry leaves, inviting you to tread on the warm wool and enter the fantastic city beyond.
Warner's new photographic art series is called Foodscapes. This series is amazing since everything you see is made of food; garlic and strawberry balloons, broccoli trees and bread mountains, mozzarella clouds and fields of pasta.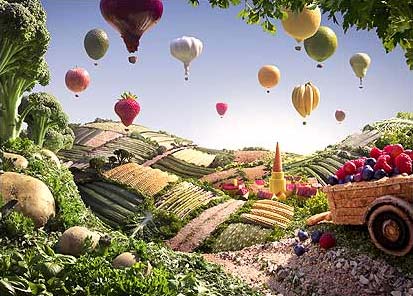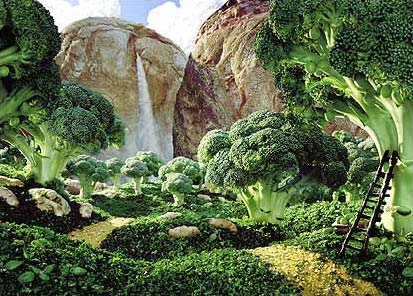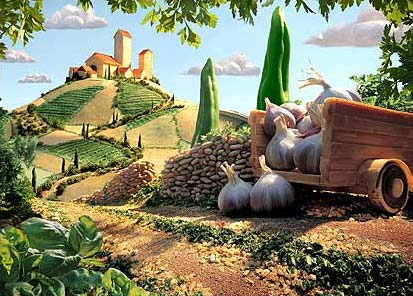 Photography courtesy of Carl Warner.
Buy This Item