The Very Small Home: Japanese Ideas for Living Well in Limited Space, by Azby Brown, is a must-have for anyone looking to maximize the space and light of a small residence, while conveying a bright and airy feeling.
This inspiring book presents 18 residential buildings in his photo-packed volume, many of them were designed by leading Japanese architects, such as Tadao Ando and Shigeru Ban. With compact floor spaces ranging from 540 sq. ft. to 1,730 sq. ft.-the volume is so full of ingenious ideas.
Architect Hoichiro Itai's house, for example, manages to squeeze a garden deck, a study, three bedrooms and a sunny communal dining space into 995 sq. ft. Another house makes the most of a small footprint by setting the entryway between two glass-walled garages, so that the entrance resembles an elegant auto showroom. And a third fits a workspace, a bedroom and a bathhouse all in a long, narrow lot that was once a driveway.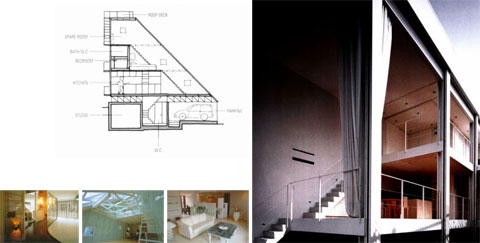 Buy This Item