Packaged in a beautiful slip case with cutting-edge design, the fascinating, two-volume LEGO Book is full of images from the LEGO product line, video game, artwork, competition and collectible as well as from the group's photo archives – many seen here for the first time – and inspiring ideas on how to make a variety of things from just a few bricks.
This book also features 'Standing Small' – a 96-page book celebrating the minifigure, which includes, among others, these awesome mini-figures, by LEGO artist Jamie Spencer.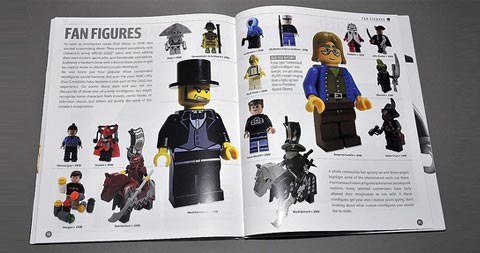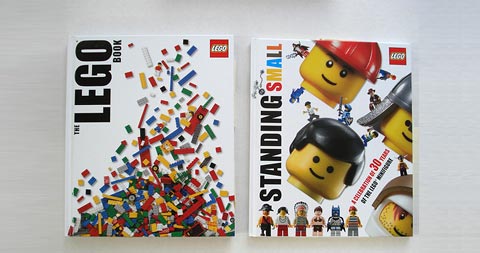 From Mark Twain to Marcel Marceau to Noah, and our favorite, John Lennon and more, Spencer created this incredible collection of historical figures for the 2007 Fine Clonier Historical Figure Contest.
"just yank those arms off, and switch them out to create the ultimate minifigure mix and match"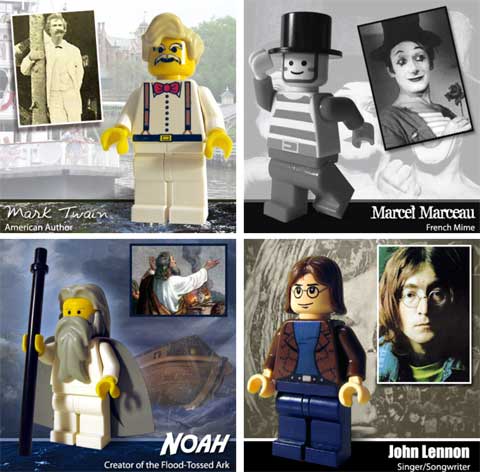 No decals or custom parts were allowed in the contest, only official LEGO elements; anyone from any country could enter and win the most highly sought after limited edition golden droid C-3P0.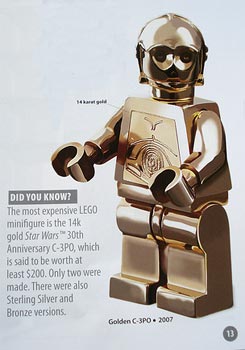 Buy This Item