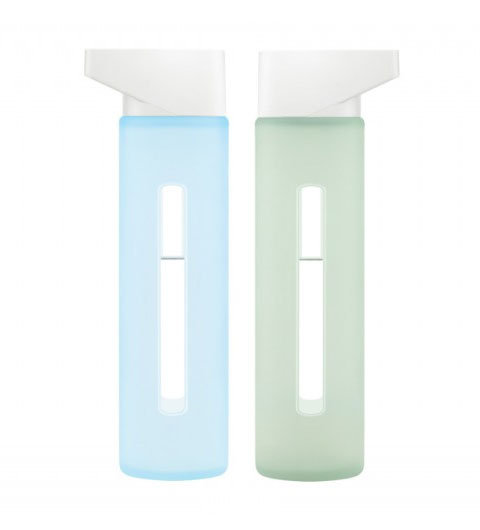 In today's market you can find various water bottle designs, however not all bottles are created equal. Some of them are simply better and actually look the part. One of them is the Modern Glass Water Bottle from Takeya – portable, super stylish, and eco friendly.
There's not too much you can say to describe a water bottle. However, when it looks that good we simply cannot resist.
Takeya's Glass Water Bottle Collection features a narrow glass container with an airtight leak proof twist cap on top. The container is protected by a misty-colored silicone jacket, which also provides a soft grip; a narrow opening in the center displays a glimpse of the liquid content. All in all, it looks extremely minimalist and elegant.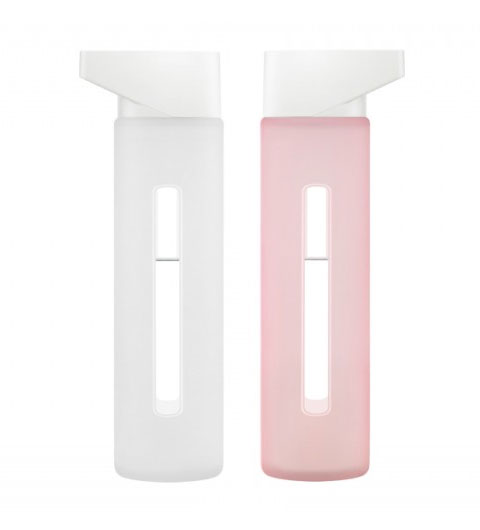 But wait, there's more. Unlike most water bottles, which tend to leave you with a bitter plastic or metal taste, this one keeps water pure and fresh – no odors or aftertaste.
Made from pure glass, these reusable bottles greatly reduce the accumulation of plastic water bottles in landfills and are free of any toxic chemicals. Glass bottle and silicone cover are dishwasher safe. Available in natural, black mist, ice blue, ice green, and ice pink.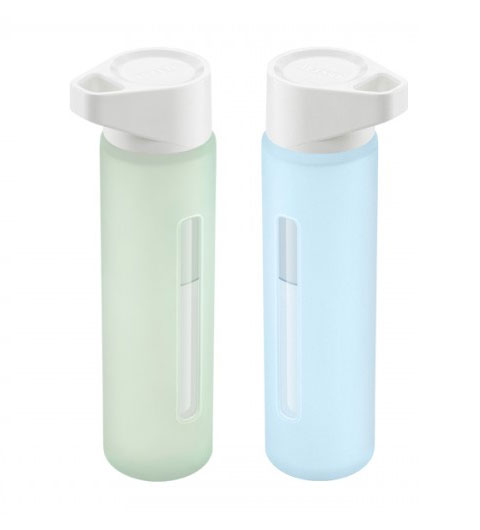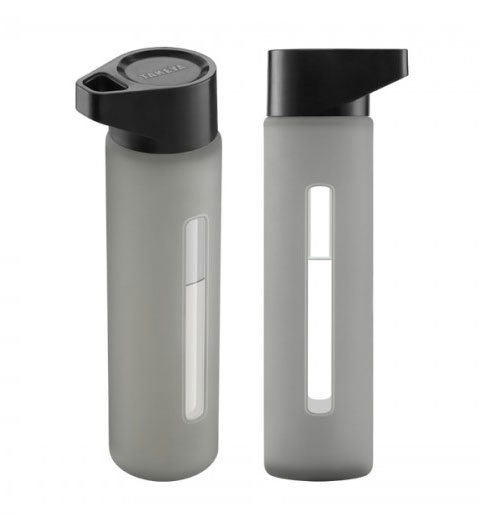 Buy This Item