Why buy a boat when you can buy THE boat – which is exactly what RAND Boats offers. Designed with eco-friendly measures in mind, this luxurious boating experience is a sustainably produced, user-friendly, handmade work of art out of Denmark.
Available with an electric engine system – this flotation device is built to be driven, with minimal environmental impact and is truly a stunning piece of machinery. Plus, with the built-in adjustable table that seats up to 10 people, and offering a Plug & Play function in the center console …it is truly the perfect place to play!
Enjoying leisure time is one thing, but enjoying leisure time afloat the water while harnessing the role of a captain at the drop of a hat – simply put, wow! And with the affordable option of this 18ft RAND Picnic boat, it truly delivers a social setting unlike any you have likely experienced before.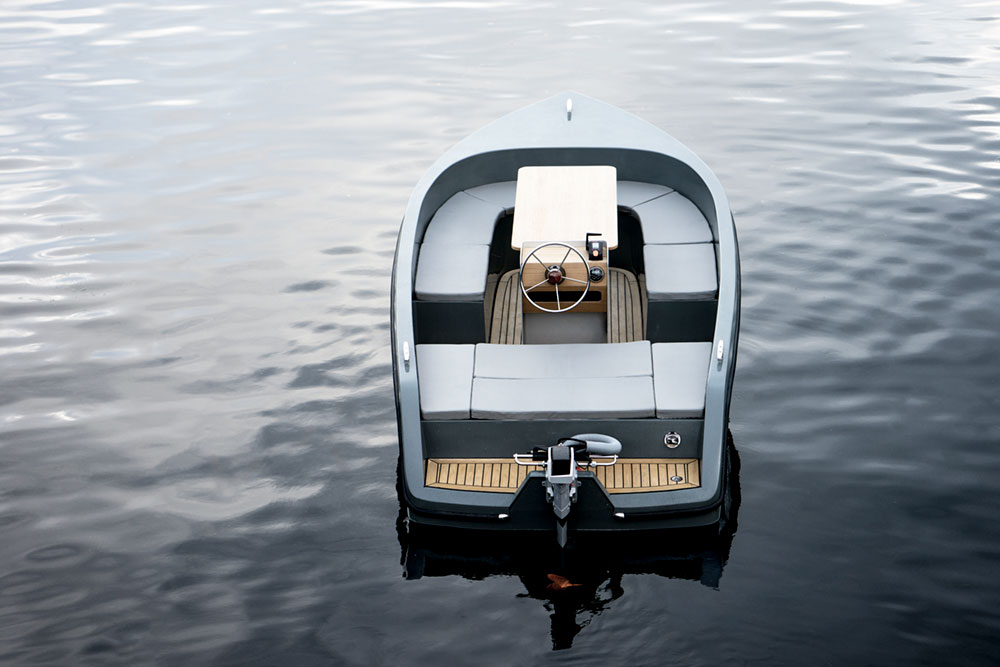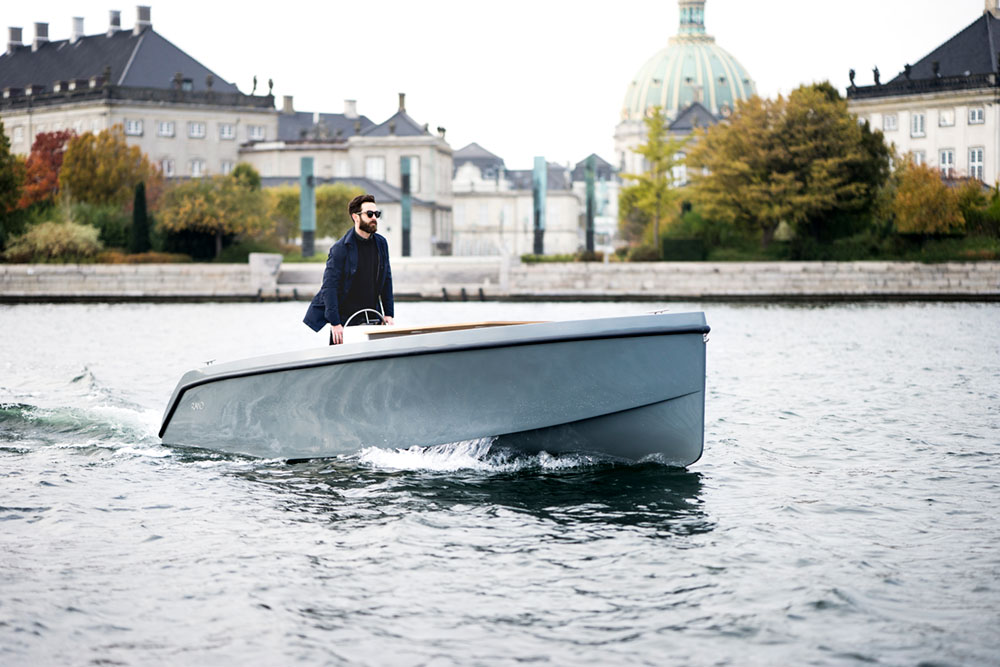 With its maneuverability requiring no sailing experience, the RAND Picnic edition boat is a "walk in the park". With a platform in which to lounge, sunbathe or utilize as a diving board, and a storage room for plenty of toys and convenience items – it can easily haul a days worth of activity items, or provide a short sailing vacation; the decision is yours as to how you want to play aboard this fantastic electric toy that will hum along the waters edge or take you on the adventure of a lifetime.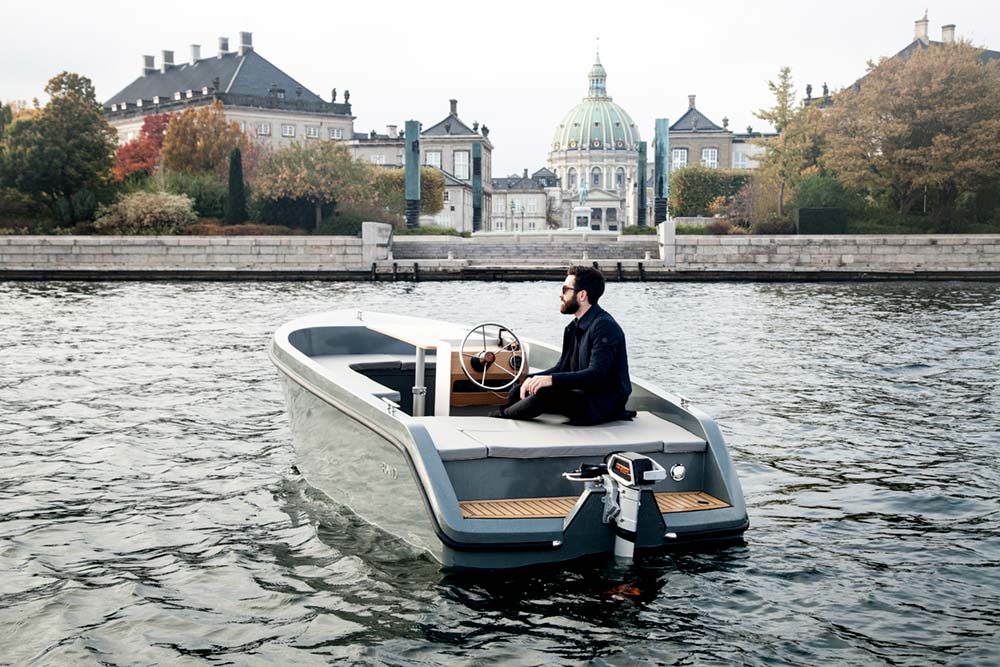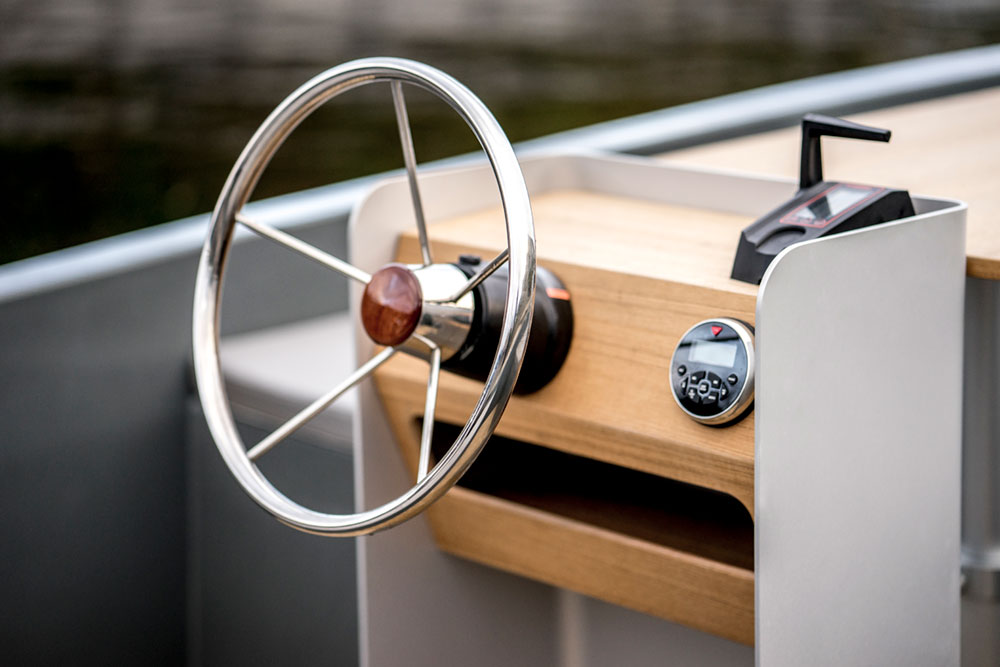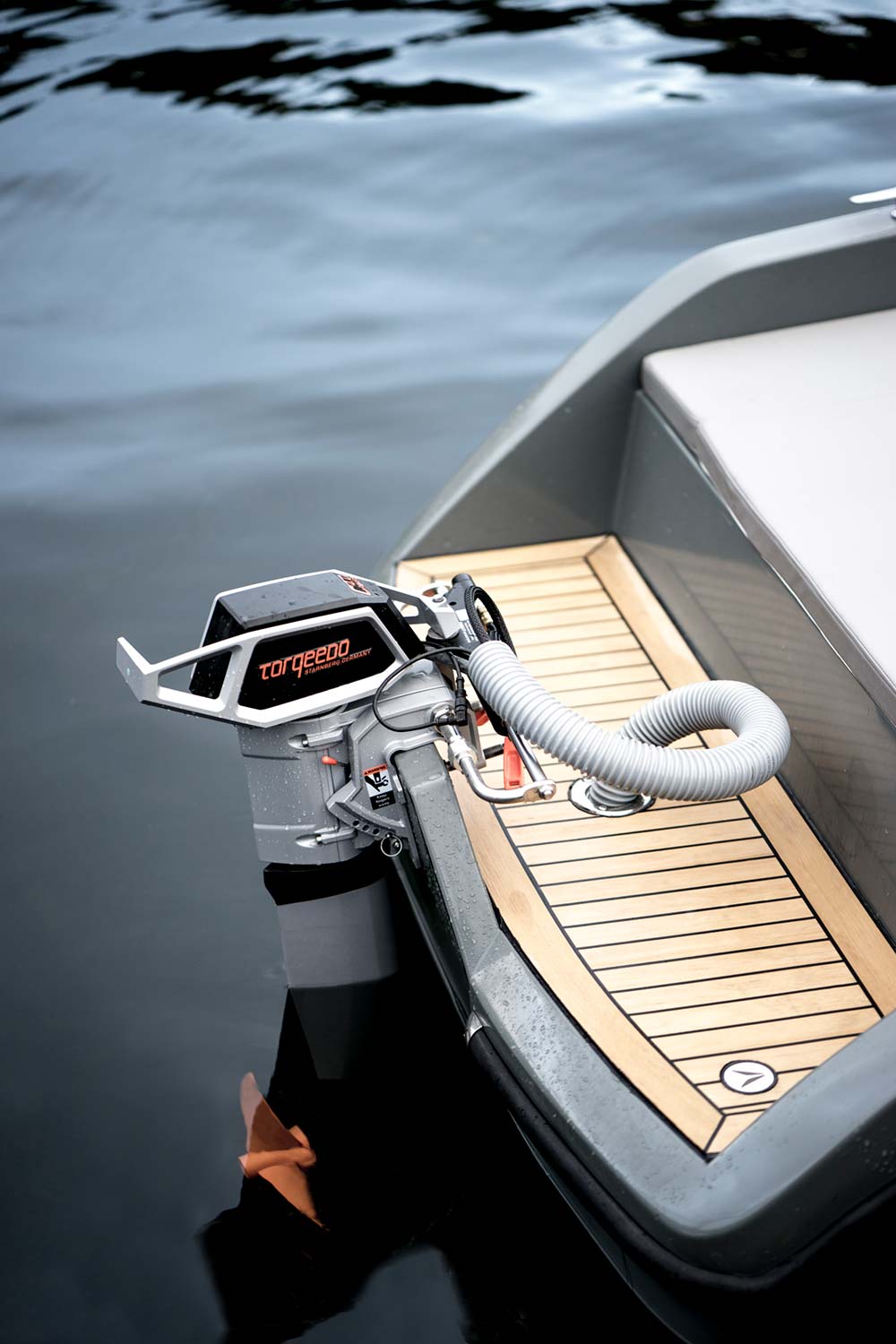 Architects: RAND Boats
Photography courtesy of RAND Boats
US dealer: Nautical Ventures