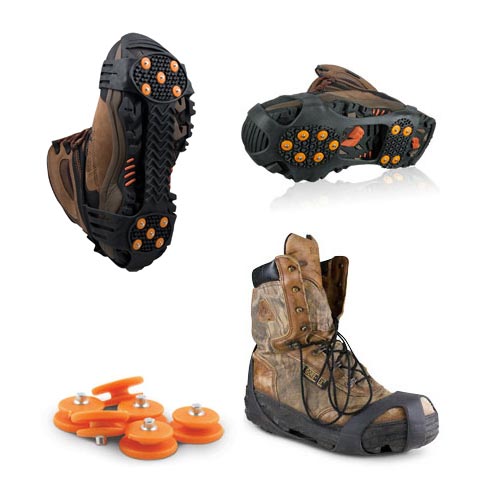 MonsterGrip and GripOns provide winter traction for your feet. These are lightweight pull-on 'snow tires' for all footwear – Perfect for all outdoor activities whether you're walking to work or simply cant give up on jogging simply because it's icy outside.
Made from low temperature elastomer, both MonsterGrip as well as GripOns wrap your heel and toe and are easy to put on and take off; they stretch to fit over any type of shoe or boot and are available in various sizes (although you probably should buy one size larger if you have a thick sole boot)
Both are flexible and compact for easy carrying and storage, and feature 10 high quality studs for balance gait and a slide lock position retention.
This winter – No more trippin'!
Buy This Item