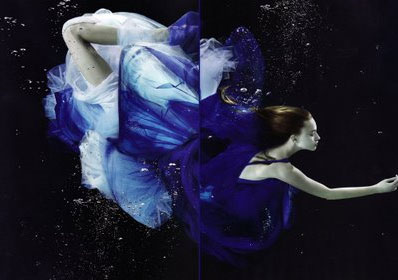 I found this amazing fashion photography by Parisian Alix Malka, one of the new talent in fashion photography and a well sought after photographer by international magazines.
Obsessed by color, Malka captured model Marcelina Sowa in beautiful, swirling curves and dramatic poses for Japanese magazine, Numero Tokyo.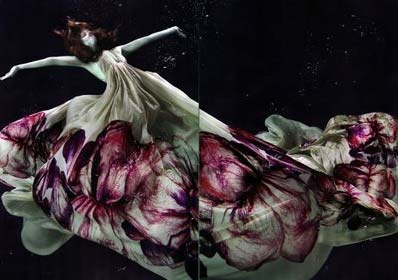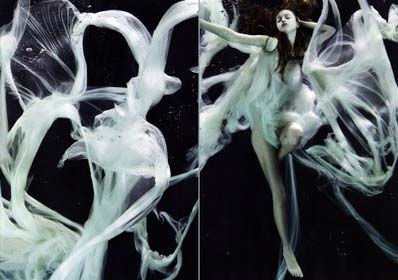 While floating underwater, the model's overflowing hair and colorful fabrics resemble the effect of an artist's brush delicately touching water, letting the color swirl its way blending with transparency. Poetry in motion.