If you love fishing, you are bound to appreciate the thought that went into the design of this awesome Kit bag. It was created in collaboration with Topo Designs, a company that specializes in designing outdoor fashion and accessories and the Tenkara Rod Company, an expert in fishing equipment. As a result, the Kit's design is incredibly well planned, and it gives you both easy access to the equipment you need and also makes sure everything fits into a compact fishing bag.
With the Kit, you don't have to worry about your equipment and can truly concentrate on enjoying your fishing. The Kit includes a 12ft medium action Tenkara Rod, Tenkara line, 3 Tenkara flies and a Leader Wallet to organize line and flies.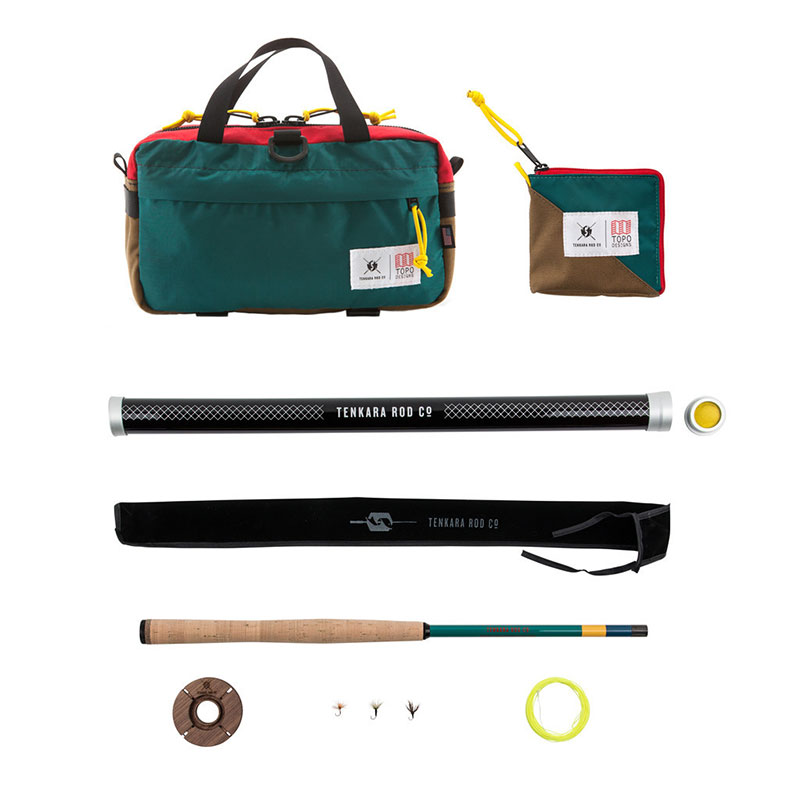 The design of the bag allows you to arrange all of the equipment around your hip so everything is easily accessible, keeping your hands free. This design sets the Kit apart with its long exterior and many interior zipped pockets for storage. The pack also has various carrying options including a 2" adjustable waist strap and a removable shoulder strap.
Dimensions are 12″w x 7″h x 4″d, and it can hold up to 336 cu. in. / 5.5 L. The Leader Wallet is 5″w x 5″h x 0.5″d and it comes with a main compartment and two internal slip pockets. The Rod has a lifetime warranty and its length is 12 ft and 20 in when closed. It is made from Carbon and Cork. and has 9 telescopic sections and a Flex of 6:4.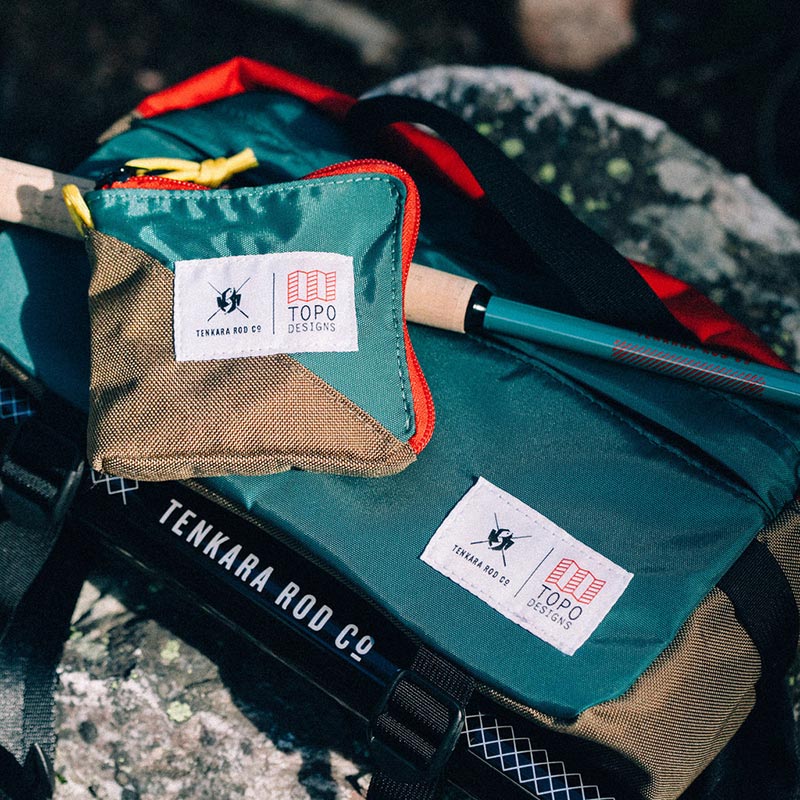 Design: Topo Designs and Tenkara Rod Co
Photography courtesy of Topo Designs