Just in time for summer here is the perfect backpack for all you avid campers, hikers, and travelers. It's called the Mountain Pack by Colorado-based Topo Designs. The design team says they "wanted one pack that could do it all, whether as an everyday carry or a weekender" – and I'm happy to say: they absolutely nailed it!
The Mountain Pack looks great. In fact, its colorful design was the first thing that caught my eye, and would probably make you stand out in the crowd.
Good looks is important but this bag also comes loaded with great features. The best feature by far is its capacity to double or even triple its storage space when needed. So basically if you're stepping out for the day it fits just right, however if you're out on a weekend hike all you need to do is snap open the side clips and let the bag expand to its full size.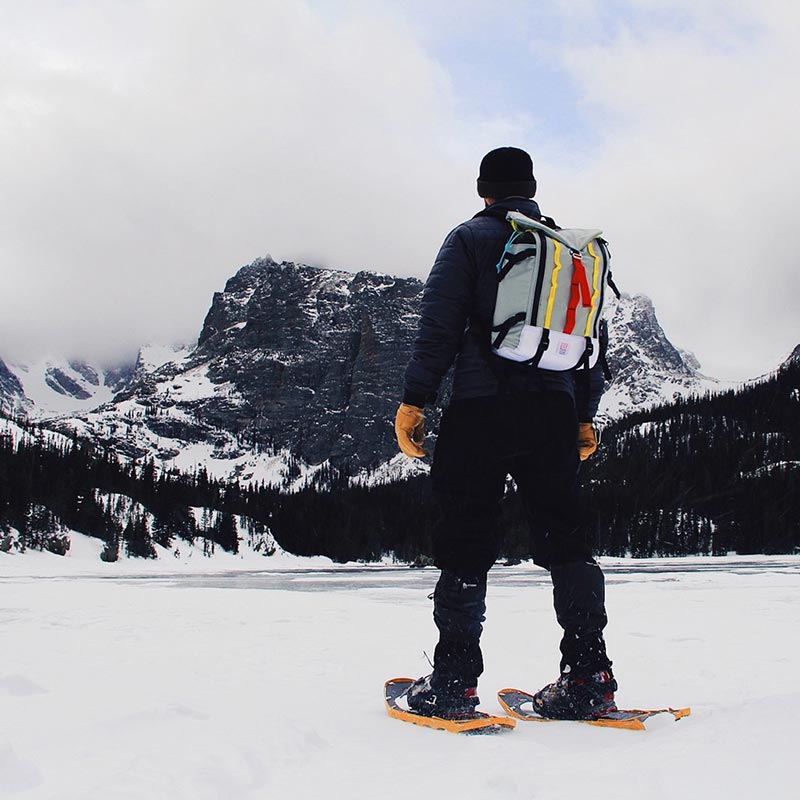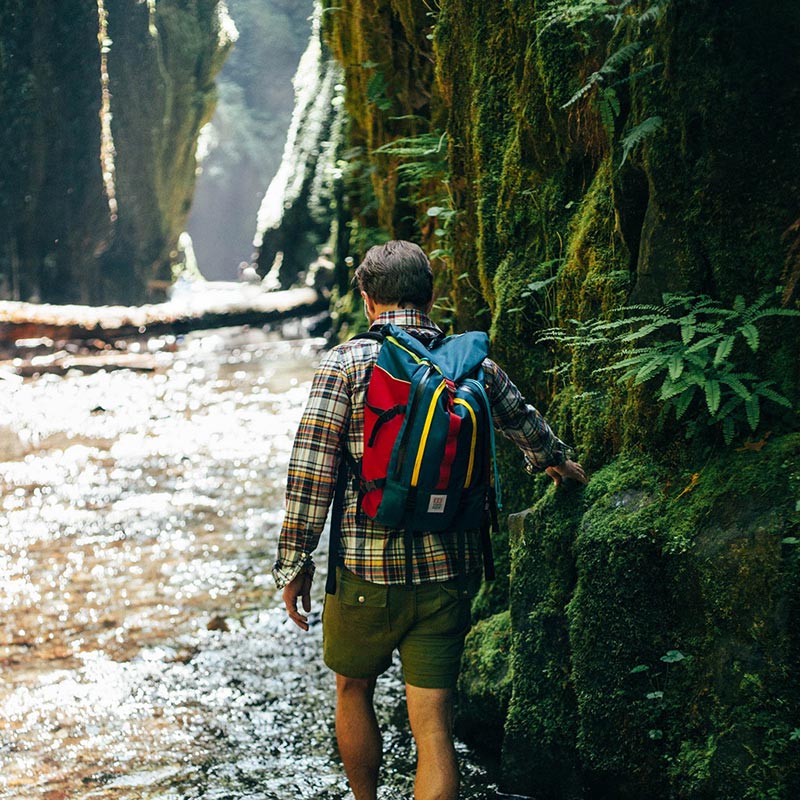 Made from CORDURA® fabric, this bag is both durable and lightweight. Heavy duty padded straps, sternum strap and a removable waist strap make it extremely comfortable to carry urban style or in the great outdoors.
Two front zippers provide easy access while on the go. One leads to a large front pocket while the other leads to the main inner compartment and laptop sleeve. This feature is super smart because it allows you to access your stuff without having to take your backpack off and fiddle with the drawstring closure.
The bag also comes with YKK waterproof zippers, breathable mesh backing, large side pockets for water bottles, zippered top pocket for storing your smartphone, keys, earphones, small journal and pen, and if that's not enough there's also a daisy chain webbing for hauling extra gear.
Available at Topo Designs in Silver, Navy, and Red. Handmade in Colorado, USA.
Size: 11″w x 17″h x 7″d. Volume: 1309 cu. in. /21.5 L.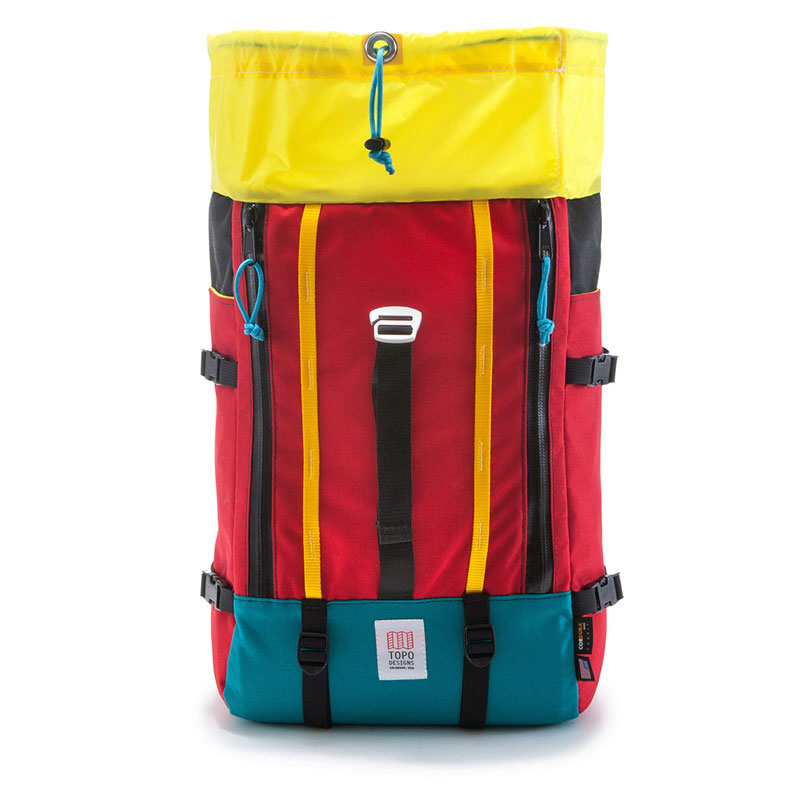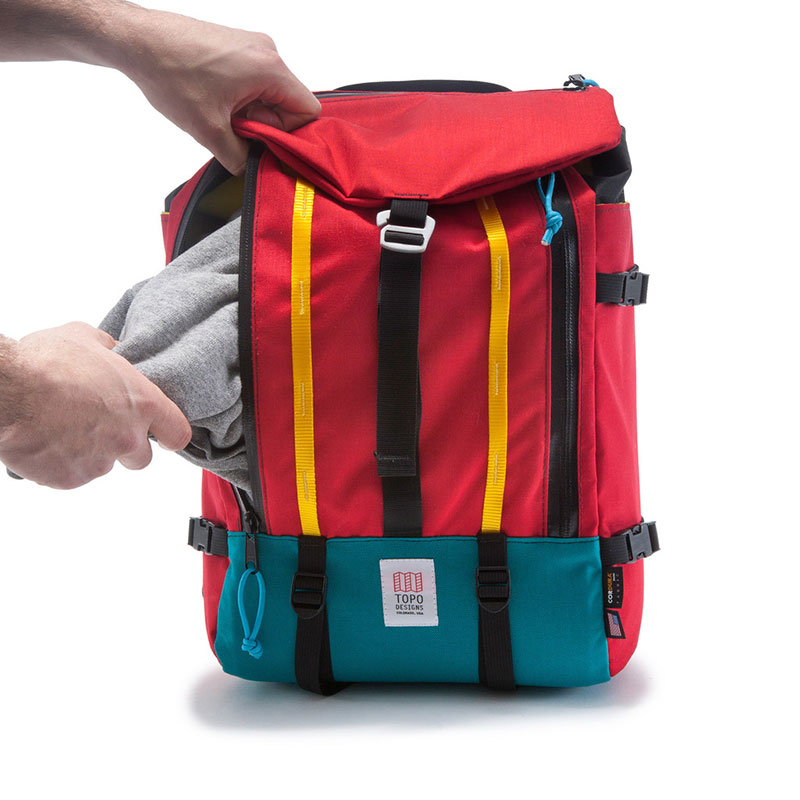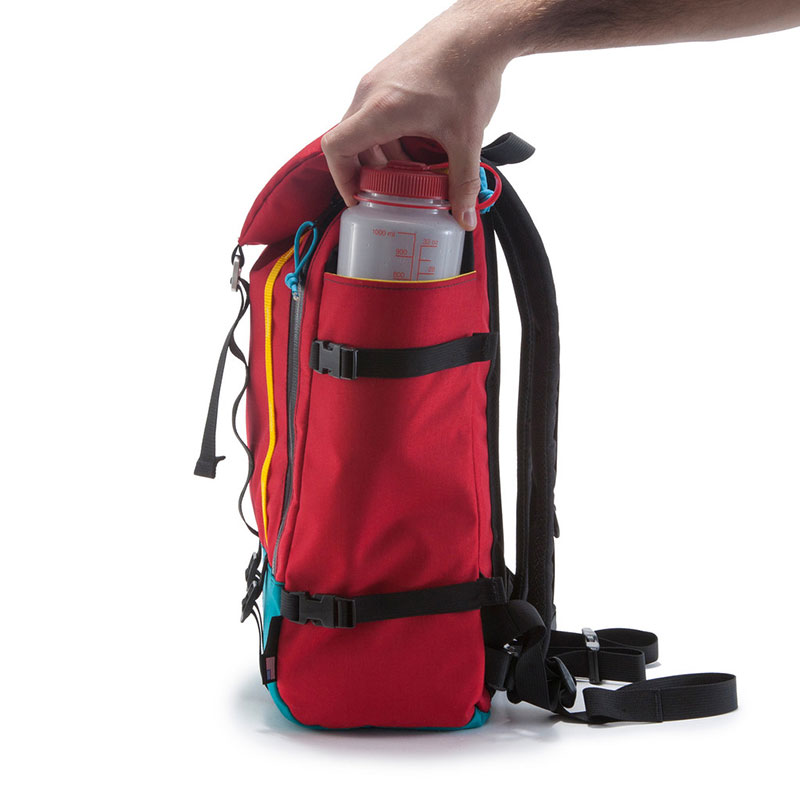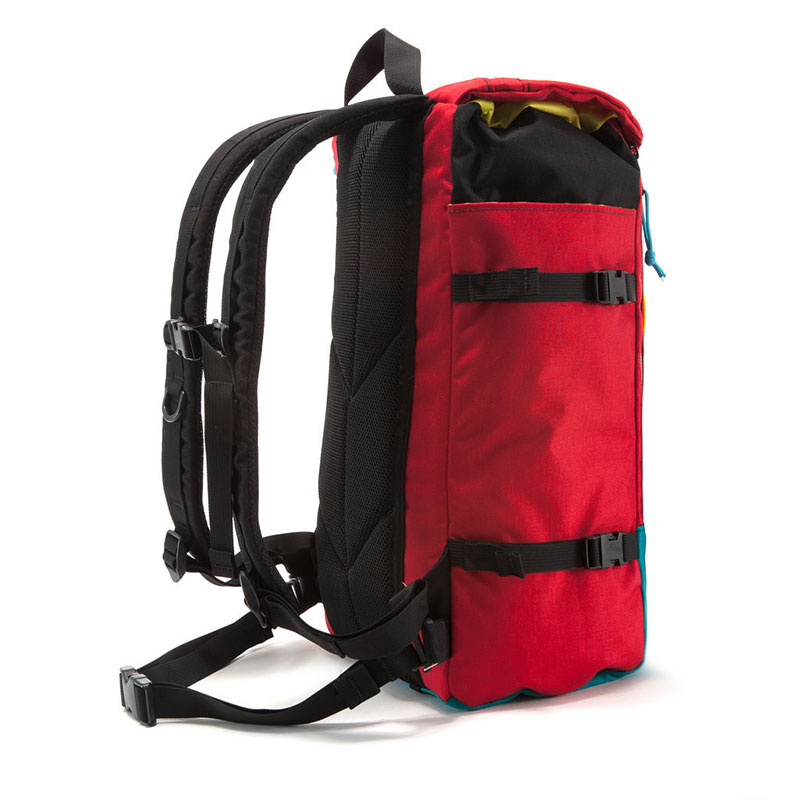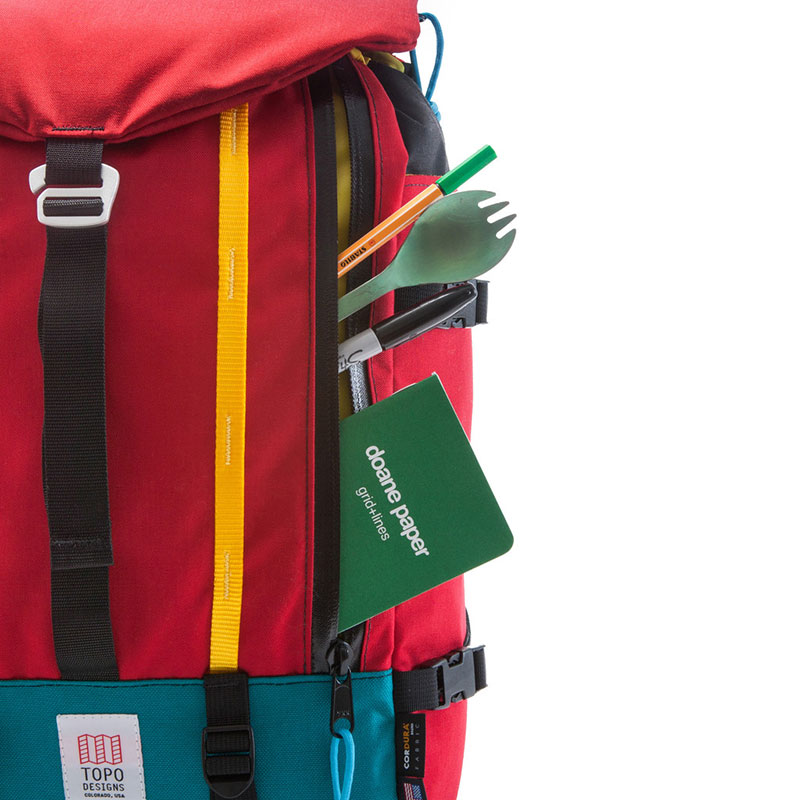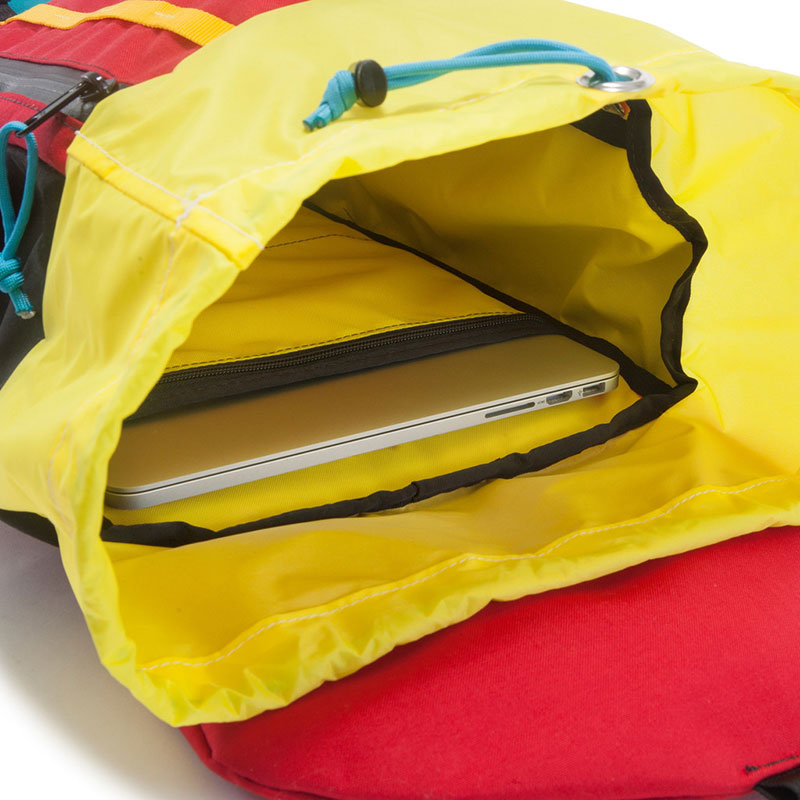 Designers: Topo Designs
Photography courtesy of Topo Designs