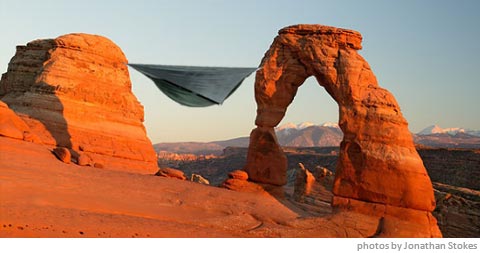 For serious backpackers or lounging aficionados, this well-designed hammock-tent hybrid provides shade and shelter while you're camping in the Amazon or your own backyard. Now you can enjoy bug-proof, waterproof and windproof camping, but without a tent!
Invented by Canadian designer Tom Hennessy, this extremely compact and lightweight sleeping unit takes about three minutes to set-up. It's spacious enough to allow resting or sleeping on the diagonal without curving your back, while the weather fly creates an open and airy feeling during good weather and yet close up for protection at night or during extreme weather.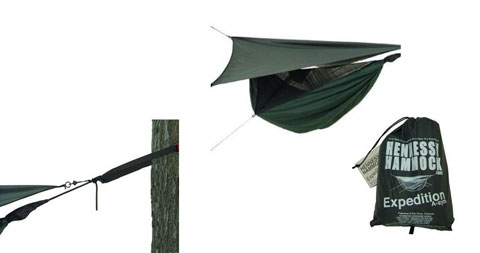 With a sleek diamond shape design, the hammock tent features an 'easy enter, easy exit' zipper-less entrance through the bottom of the hammock. The hammock then automatically snaps closed, activated by your own body weight as you lift your feet up through the entrance. It also comes with a patented 'never-tip' balance design, eliminating instability by entering from the center instead of flipping over the side.
Buy This Item