I am really into space saving and so the X-Pot is truly my kind of product. The X-Pot by Sea To Summit combines silicone and aluminum and therefore gives you the heat distribution you need but also folds down to the size of an inch tall disk! It is currently marketed as a camping product, but there is no reason why you can't use it in your kitchen especially if you're lacking storage space. The pots come in several sizes and their silicone walls have lovely bright colors such as orange, red, grey, blue and turquoise. I am in love.
The base of the X-Pot is made from hard anodized 6063-T6 aluminum which ensure a fast boil time. The silicone is BPA free, food grade and heat resistant. The Pot also has a stainless steel ring embedded in the rim which adds to the firmness of the silicone and allows for easy lifting and stirring. The lid is really nifty since it is clear, which lets you see what's cooking, and also has an integrated strainer.
The X-Pot comes in three sizes: The 1.4L weighs 9 oz. (250g) and its dimensions are 7.5 in. (dia.) x 2.5 in. The 2.8L pot weighs 10.3 oz. (285g) and its dimensions are 8.4 in (dia.) x 4.7 in. Finally, the 4.0L, weighs a mere 18 oz. (510g) and its dimensions are 10 in.(dia.) x 3.5 in.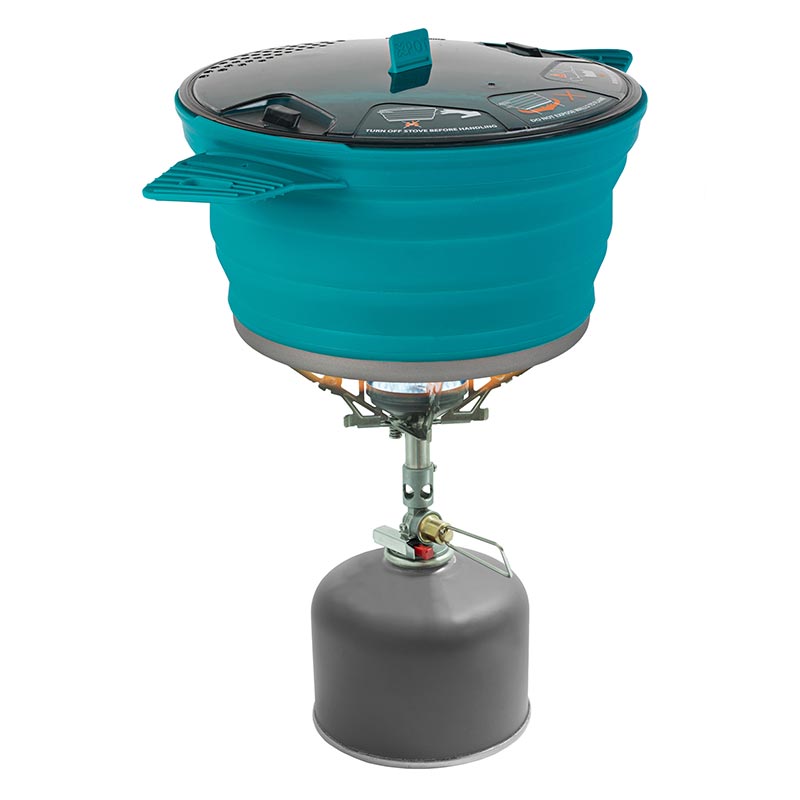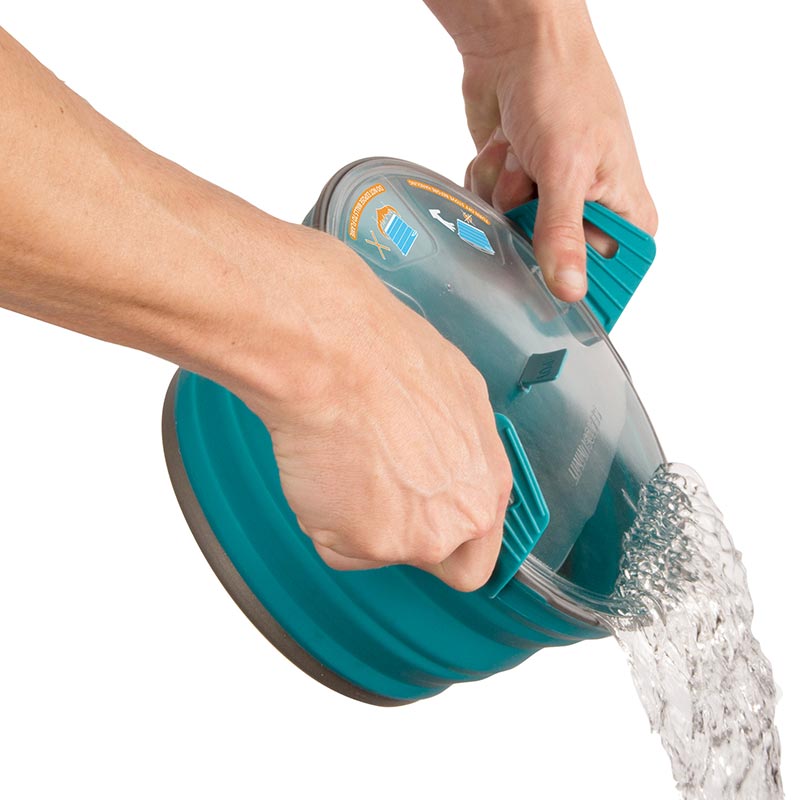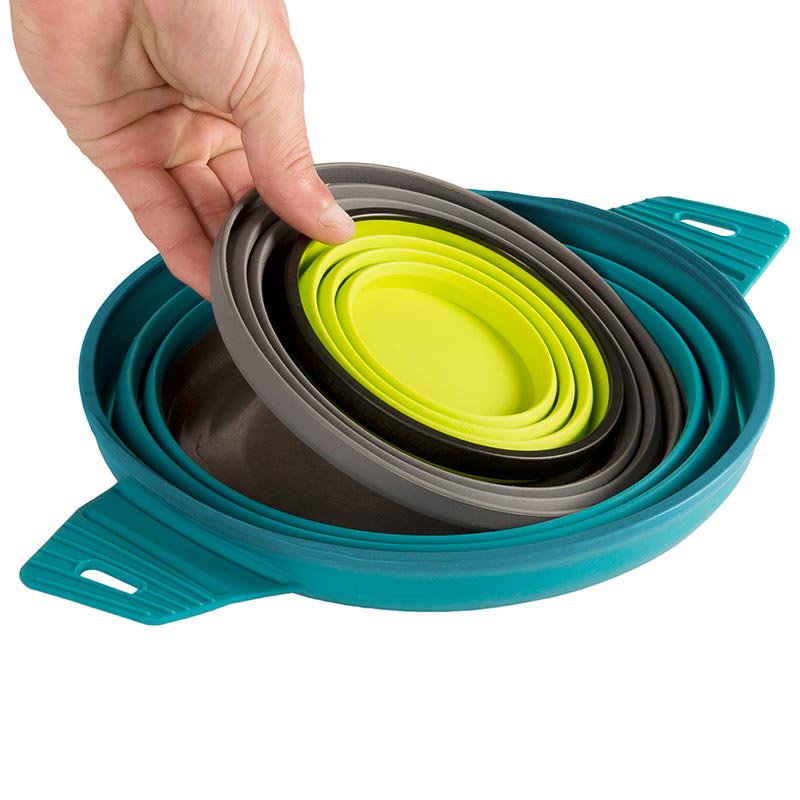 Design: Sea To Summit
Photography courtesy of Sea To Summit
Buy This Item