Now here is a great product with a great story behind it. Back in 2011, Heiða Nolsøe and Marie Berggreen were freshmen design engineering students at the Technical University of Denmark (DTU). One of their first assignments was to invent a product related to waste management. The duo designed the DropBucket waste bin which caught on like wild fire. In 2015 the DropBucket won the prestigious Red Dot Design Award: Best of the Best and the two inventors are now busy entrepreneurial businesswomen running their own company.
The DropBucket has many benefits. First of all it is eco-friendly. It is made from recycled cardboard, and after use (which can be several times), it can be once again recycled. Second, it can be put up in seconds and is very easy to construct. Third, it folds flat which means it is simply stored and transported (a person can carry 10 bins in each hand). Fourth, it has a PE liner that makes the cardboard water-resistant. Finally, it has a pyramid shape that makes it stable in the wind.
The DropBucket has become a first choice for outdoor festivals throughout Denmark and is now spreading to the rest of Europe. It is available in 4 different sizes and has a designated space for advertisements.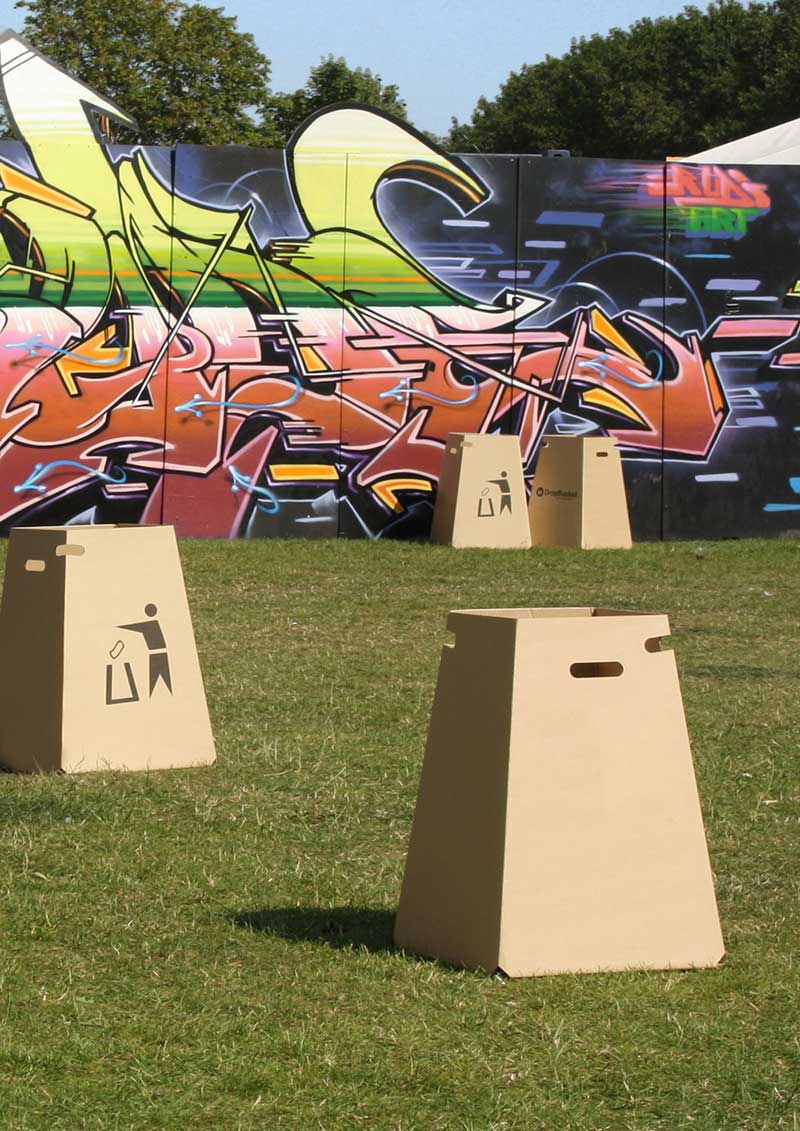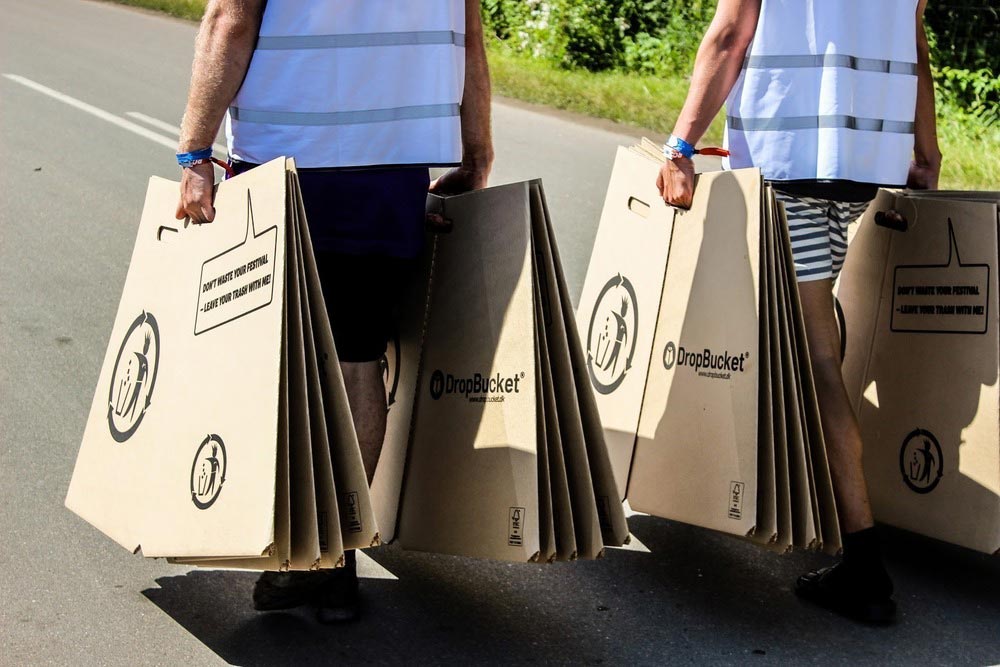 Design: Marie S. Berggreen and Heiða G. Nolsøe, DropBucket
Photography: Marie S. Berggreen and Tine Engedal