In a world that is moving at such a rapid pace, there is nothing like getting away from it all for a few days. The Roof-Top Tent Gen2, custom designed by Treeline Outdoors, gives you the perfect opportunity to slow down and reconnect with mother nature. Its state-of-the-art design includes the latest in outdoor materials and its layout ensures that your tent is comfortable and pampering.
The tent can be set up and packed up in minutes so you can really focus on enjoying yourself. It has very large awning windows so that you can have a 'room with a view' and since it is placed on top of your vehicle, it provides an extra security measure against wild animals and such.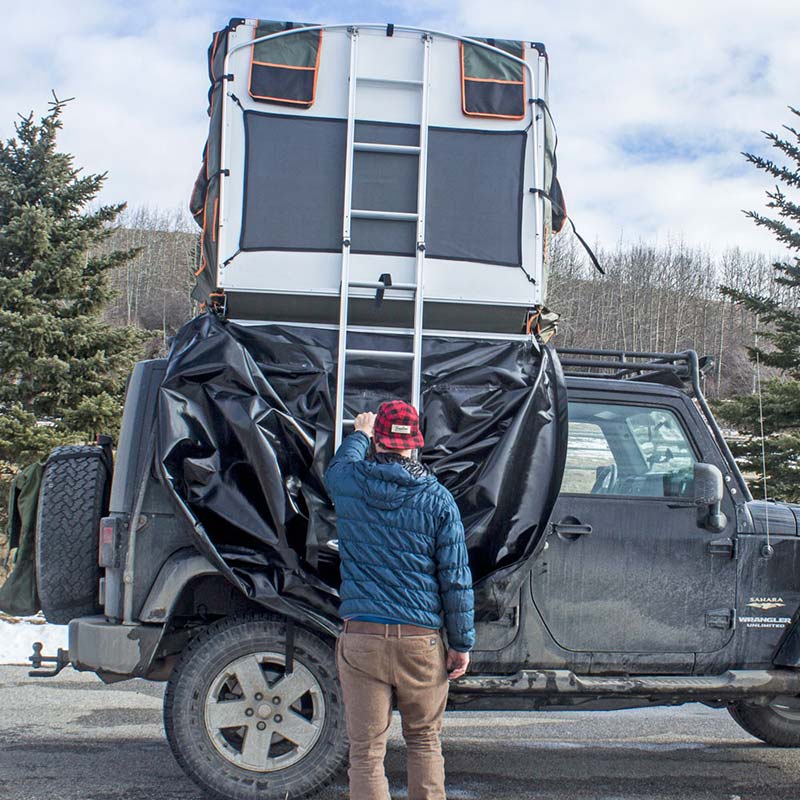 The tent has a curved design that increases aerodynamics, reduces weight and improves water shedding. Additionally, it has a lightweight 23mm aluminum honeycomb base which is incredibly durable and long lasting. Storage was also taken into account and the tent has utility storage bags and a large utility net for extra storage.
Another great feature is that it has a built-in, cloth covered, high density foam mattress that you can leave inside the tent while travelling. For those who need to stay connected, the tent also comes with solar panels from 'Goal Zero' which enable you to charge devices.
The tent is available in green or grey and orange and weighs 97 lbs. Its dimensions when opened are 310 x 143 x 126cm and when closed are 125 x 143 x 30cm.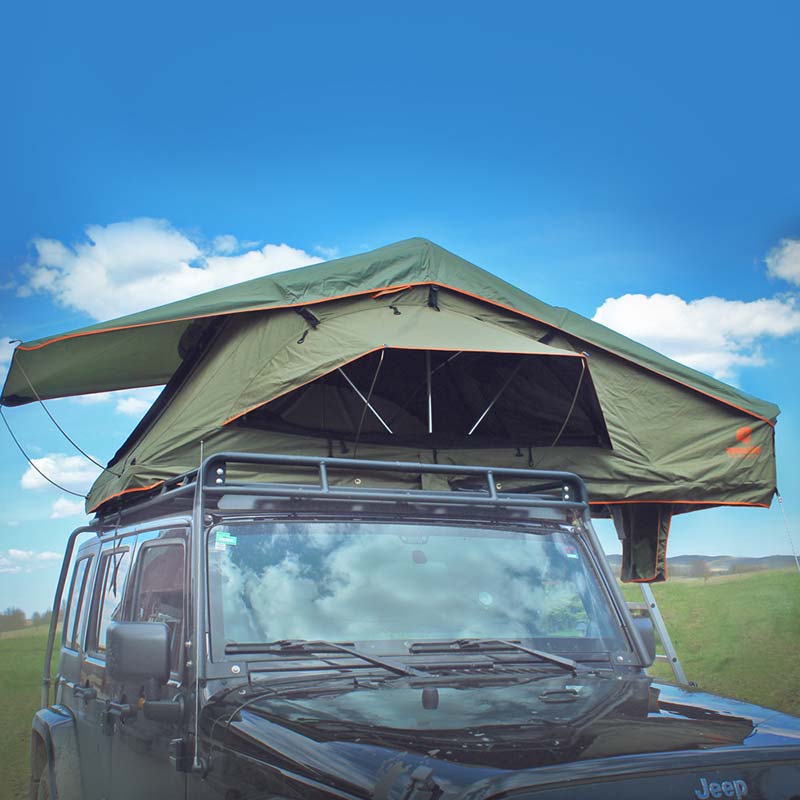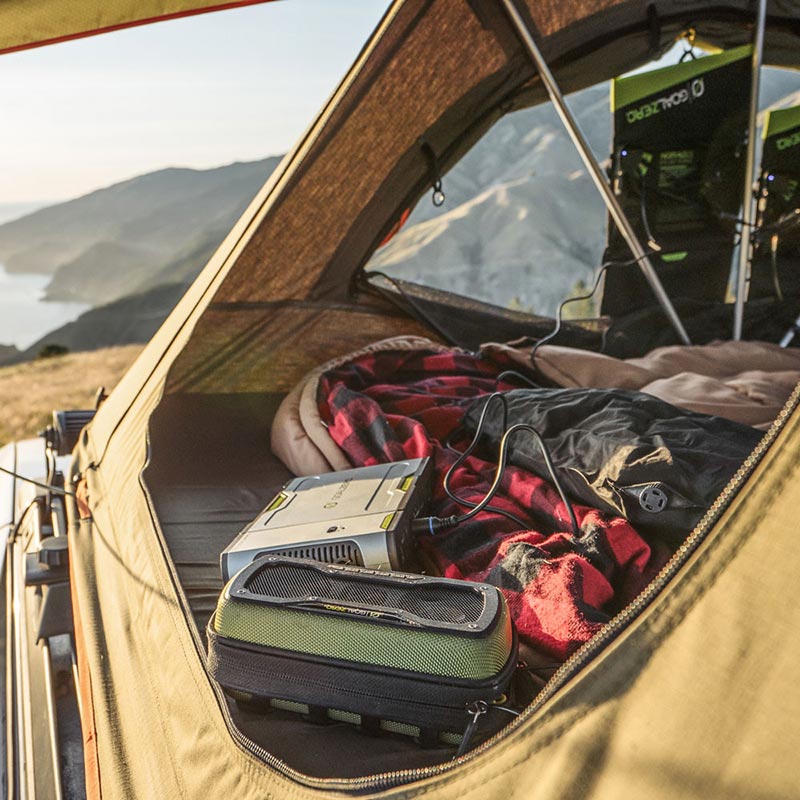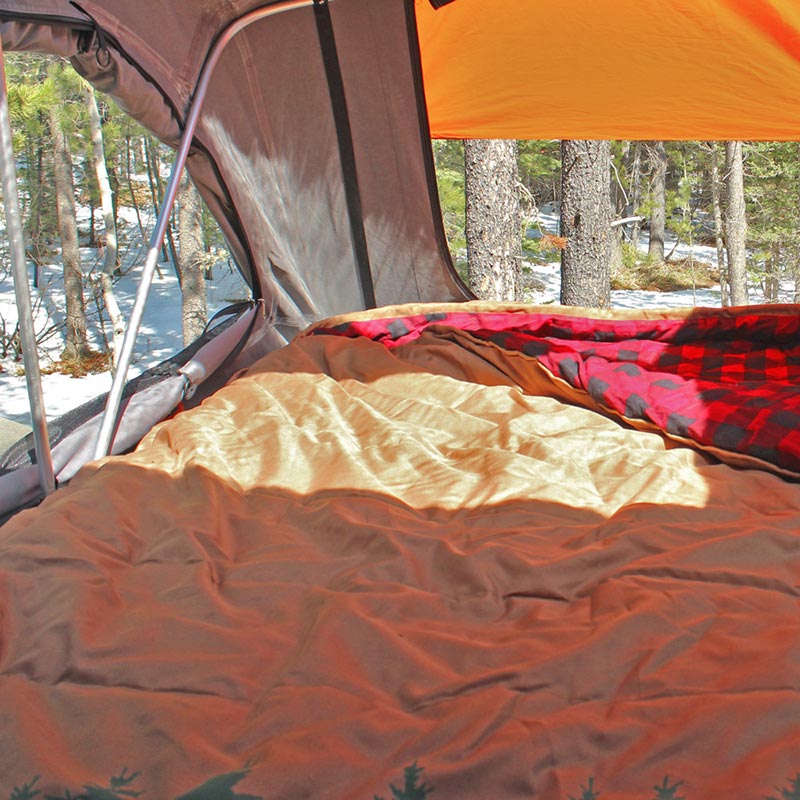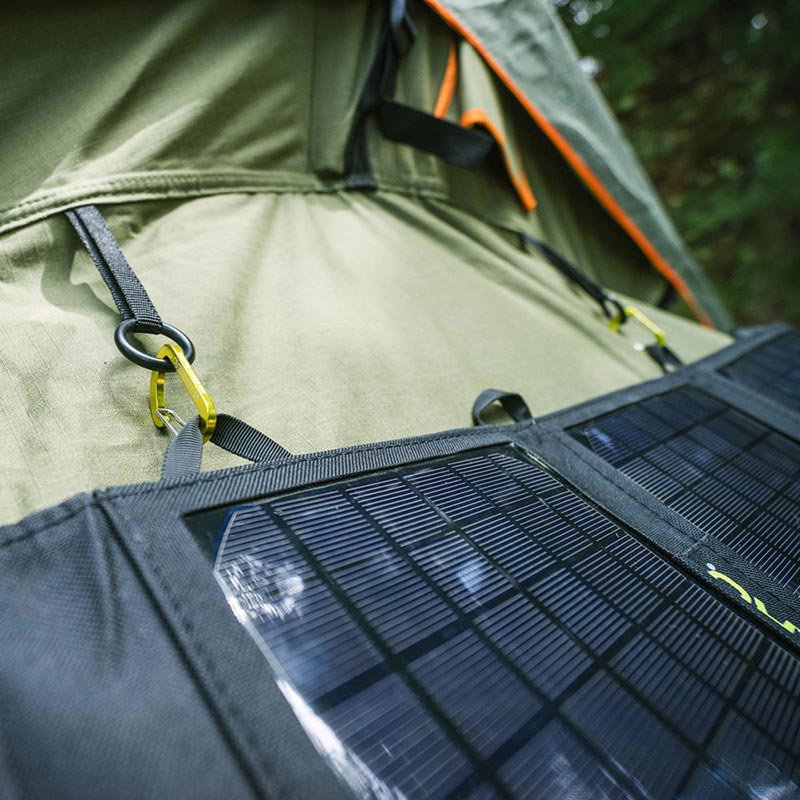 Design: Treeline Outdoors
Photography courtesy of Treeline Outdoors