Attention campers and hikers, there is a new survival kit on the block that is truly exceptional. The VSSL is a water resistant flashlight that compactly holds survival gear. It was invented by Todd Weimer, the founder of VSSL and a lover of the outdoors. He rightfully concluded that now that LED lights have eliminated the need for batteries in flashlights, the space can be used for storage of essential gear. Smart.
He designed a sleek and compact flashlight that includes several compartments, each of which holds a survival tool. The compartments seamlessly fit together and include the following gear:
A dual mode (static and SOS) LED 'flood' beam lantern light that can illuminate a large area, an oil filled compass, a beeswax candle that can light for 4 hours, a razor blade, 6 Aquatabs® water purification tablets, a wire saw (high tensile, 60lb working strength with handle straps), an aluminum beadless emergency whistle, waterproof matches (critical!!!), Tinder Quik® fire starters, fishing gear, a signaling mirror, some marine grade rope (250lb breaking strength), reflective trail markers, P38 military GI Type can opener, and first aid supplies.
Refills and additional containers can be ordered on the website as well.
The VSSL is built to last and can withstand the toughest weather conditions. It is made from seamless extruded military specification anodized aluminum. It weighs 18 ounces and is 9" long x 2" in diameter.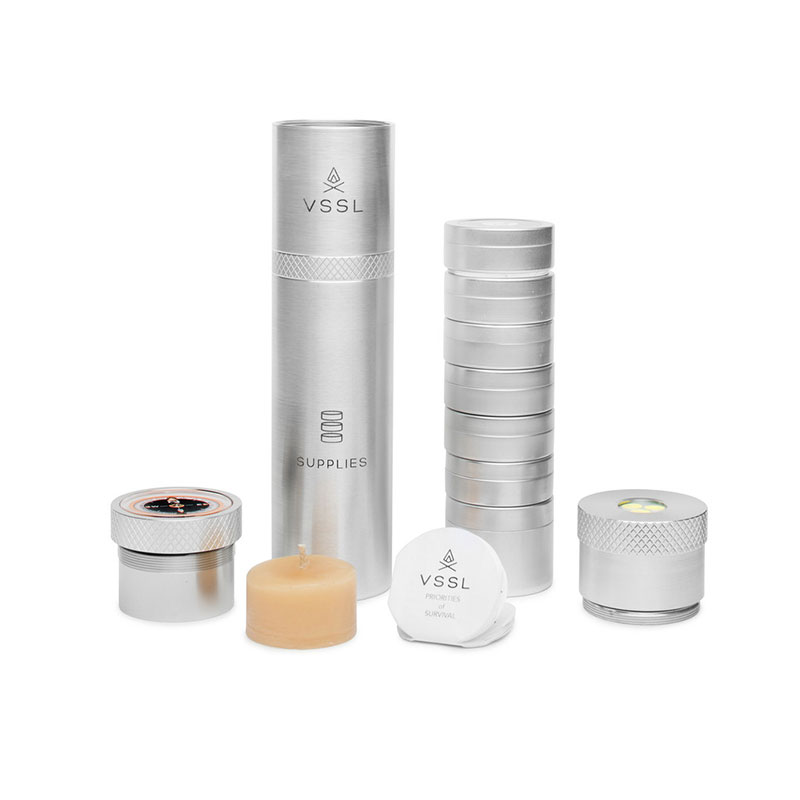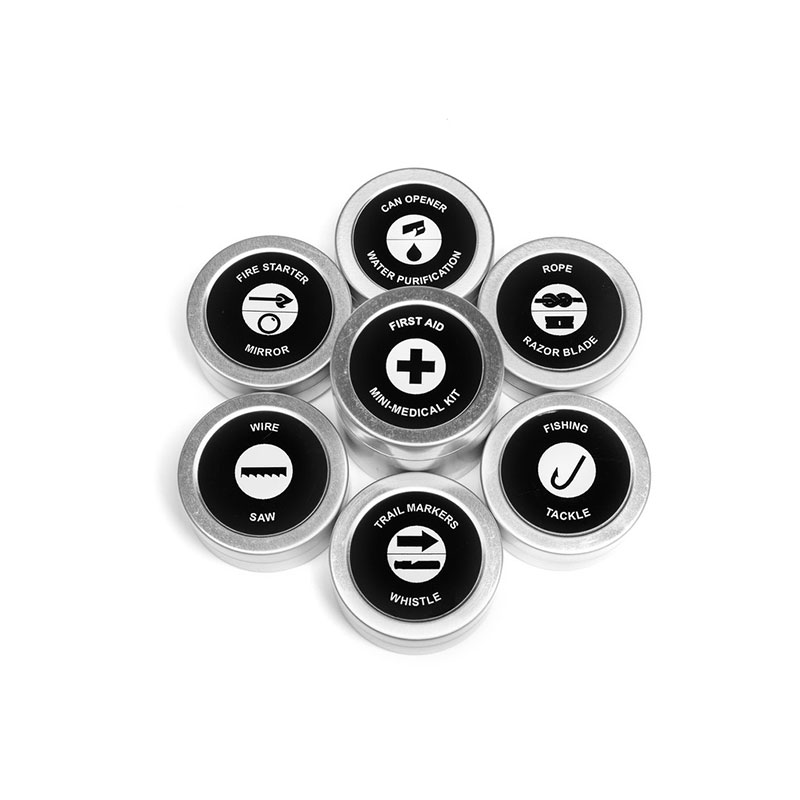 Design: VSSL
Photography courtesy of VSSL