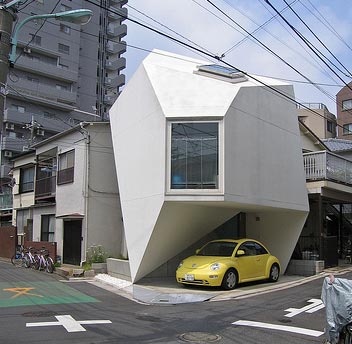 I found this radical house design in Tokyo, Japan. Designed by Japanese architect Yasuhiro Yamashita from Atelier Tekuto, this exceptional house design is called "Reflection of Mineral".
located on a small lot in one of Tokyo's residential areas, this compact home resembles a mineral or diamond, for that matter, with its extreme polygonal form and sharp angles.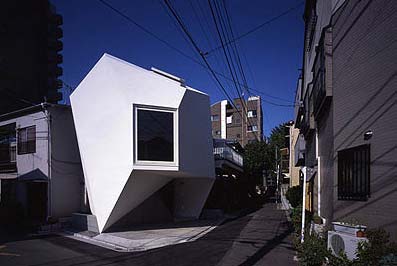 The undercover parking space is so creative, you have got to admire this house architectural planning.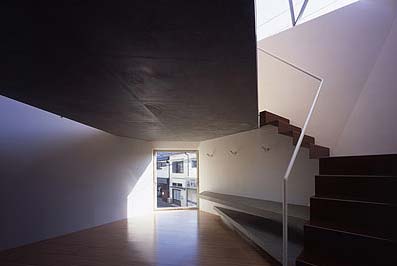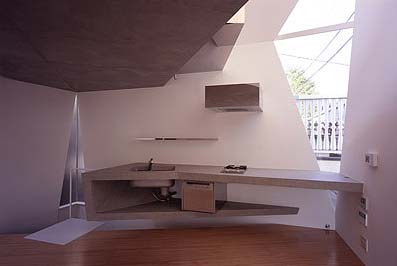 I love how the architect planned the house with various angles and light sources, like the large window at the front of the house and a few skylights scattered in different angles throughout the structure.