A multi-level family home at the foot of Mount Hiei in Kyoto, Japan, embraces tradition with modern twists. Designed by UZU Architects, the modern house rambles over four levels. The scheme is familiar: a steep gable roof with deep overhangs supported by vertical timber-clad walls. The forms are traditional, yet the materials and colors are contemporary. In bright sunlight, the wooden entry walls glow mustard yellow. Together with a dove grey door, it is a quietly warm and inviting entrance. A narrow horizontal ribbon window pierces the introverted and respectful public side. Small square skylights puncture the coal grey standing seam metal roof.
Created for a young family who enjoys every thing French, including cooking their cuisine, the house revolves around the kitchen and courtyard. As is typical in Japanese construction, the main floor is raised above grade several feet to separate it from cold and moisture. This shared cooking and dining space connects directly to the garden and elevated deck through enormous sliding doors. Above are two transom windows creating a floor to ceiling wall of glass.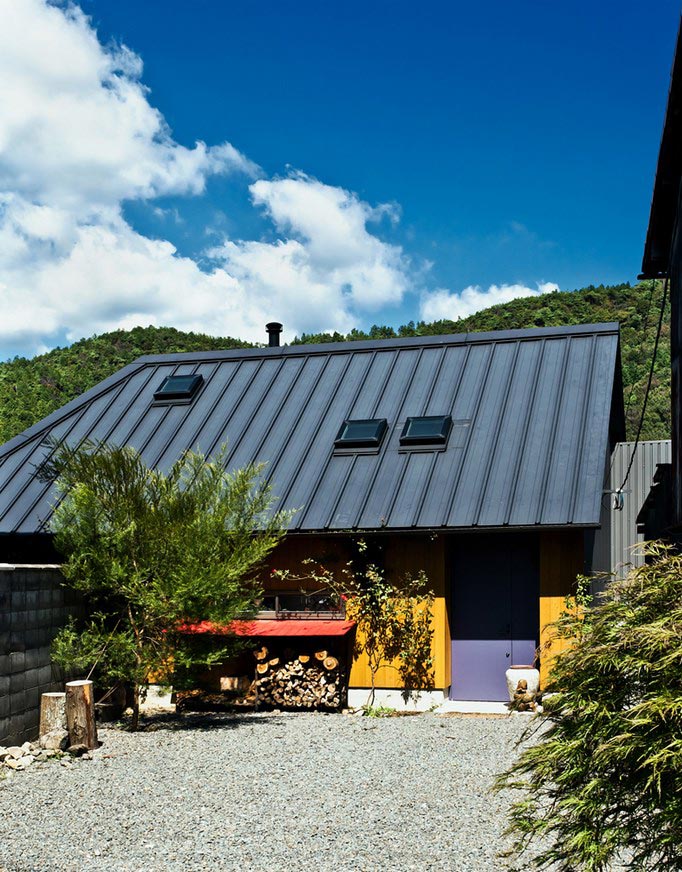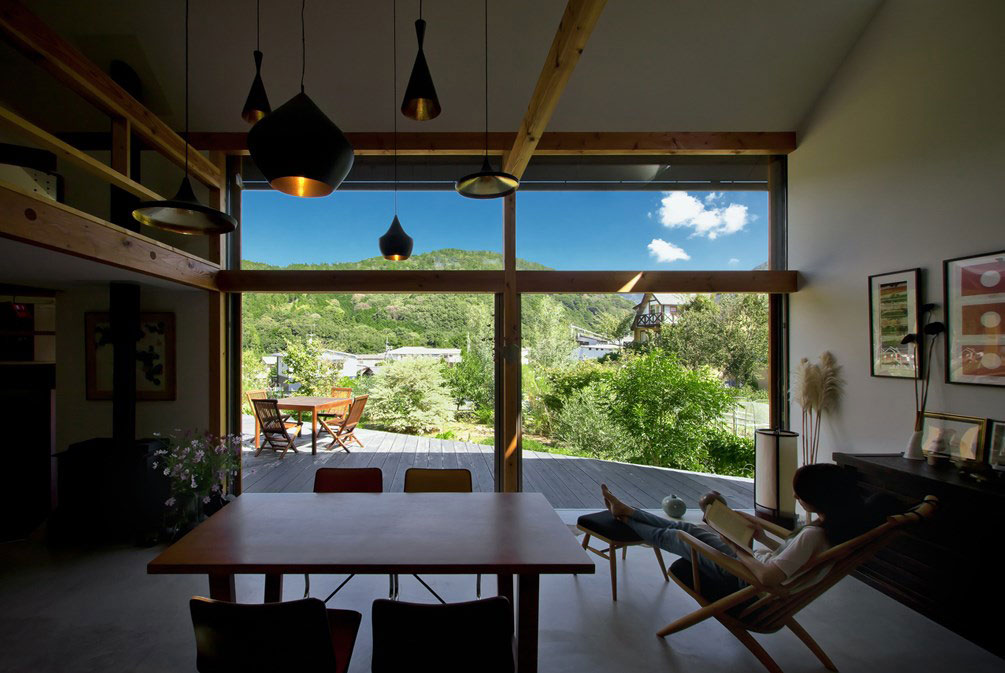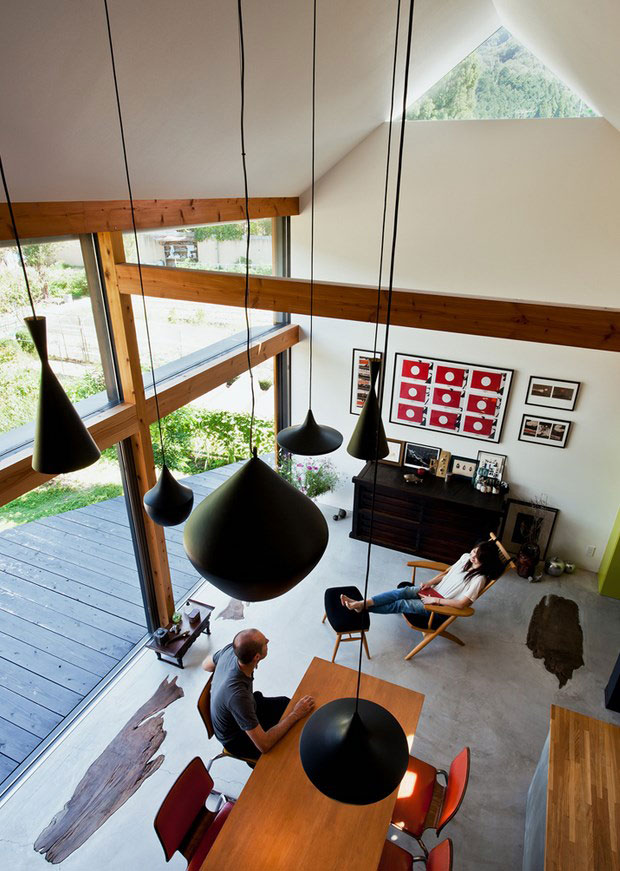 V-shaped in plan, one arm's lower level is recessed below grade and its windows begin at the deck level. The second floor's structure is revealed through the double height glass. Within are a lounge, sleeping spaces, and an area for work and play. The home is a perfect combination of visually connected areas with abundant natural light. In addition, interest and privacy grow from the changes in elevation.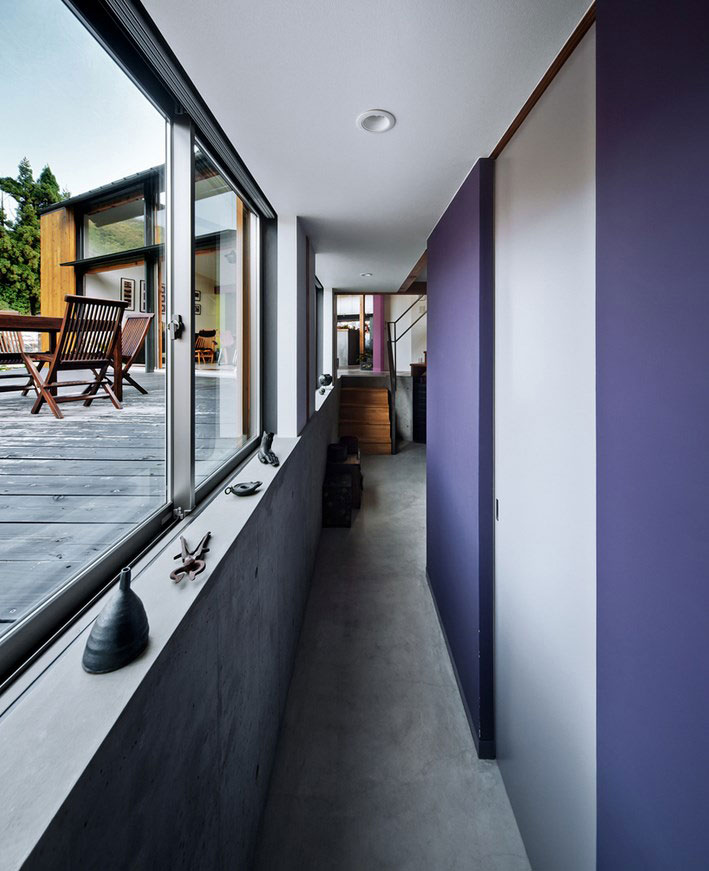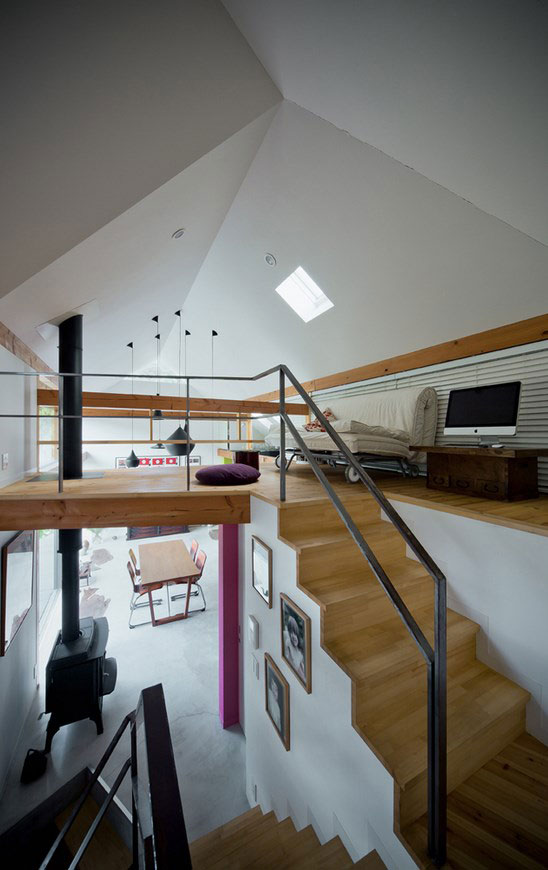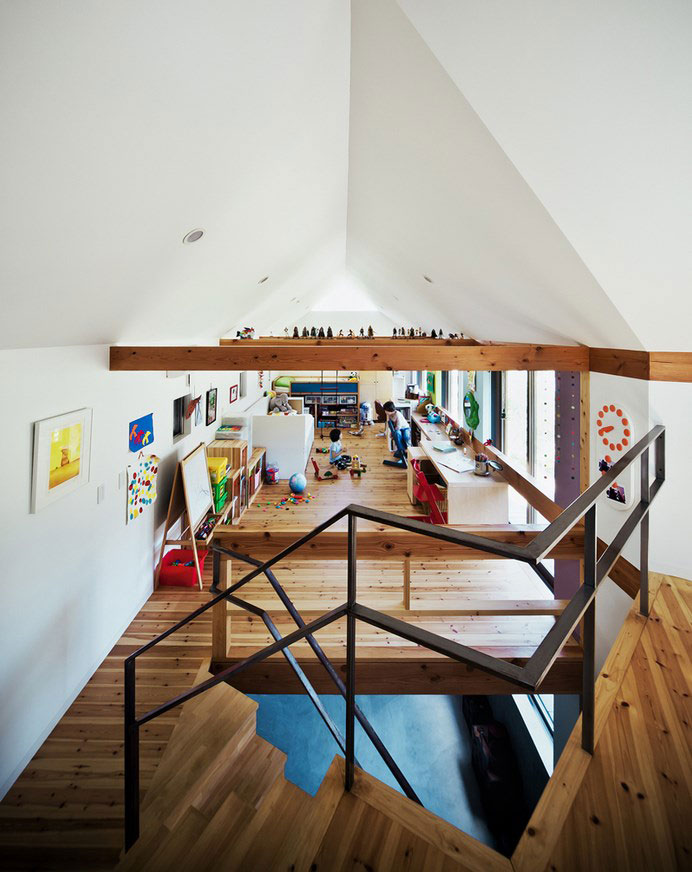 Architects: UZU Architects
Photography courtesy of UZU Architects