What a unique way to define a duplex home. The Arch Wall House by NAF Architect & Design Co. uses the two homes' connection as a separation. It is not only a powerful division, but also a connecting drive and distinguishing element for both homes.

The oversized arch spans the drive and acts as a parking area. It is so close to the roof at the top that it tapers to a gap where the keystone would normally hold the arch in place. The single slope roof extends from the two-story home over the arch and the down to protect the family home.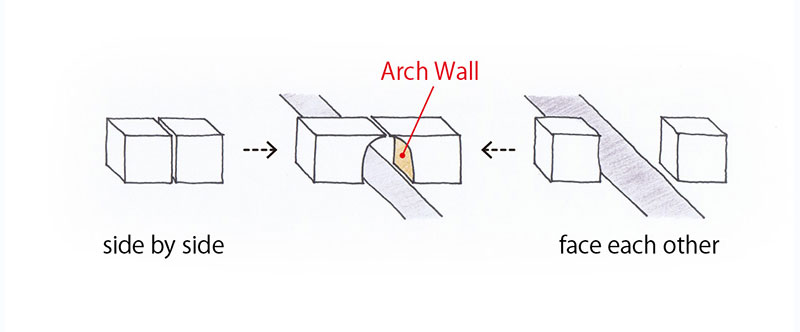 One unit is designed for a single occupant, while the larger unit accommodates a family with three children. A wide drive lined with lush gardens on both sides seems to taper to the arch and draw you in through its forced perspective. The wood lined arch is a warm inviting bridge between the stark white contemporary houses.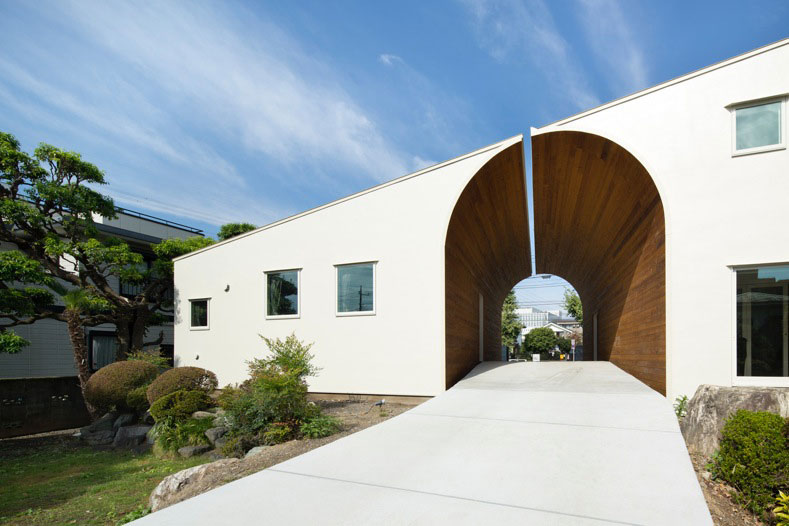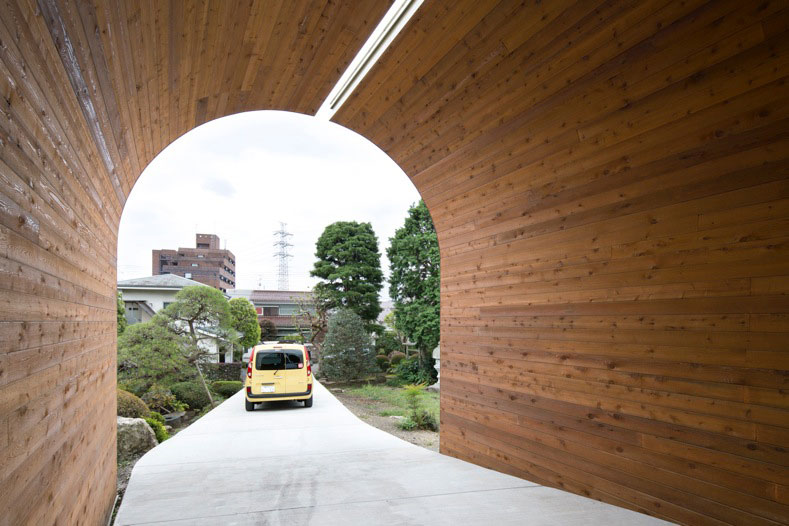 Wood from the arch continues inside as the flooring of each home. Interior courtyards flood the spaces with natural light. Shared family areas are divided with sliding glass doors, defining spaces and separating noise as desired. Half walls topped with glass outline children's rooms while allowing supervision. Elevated bridges and the interior light shaft create additional separation and privacy.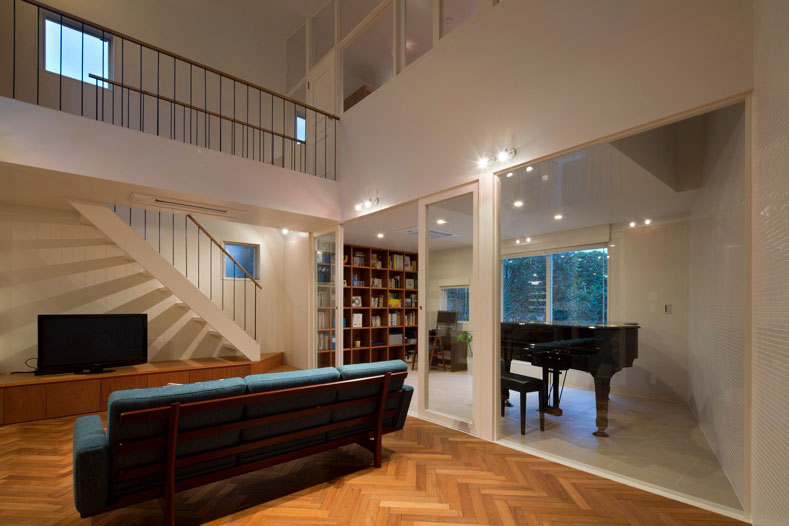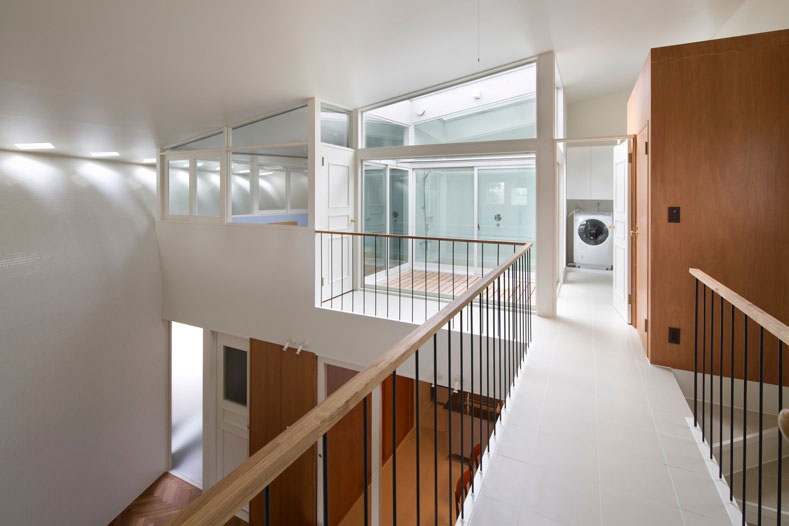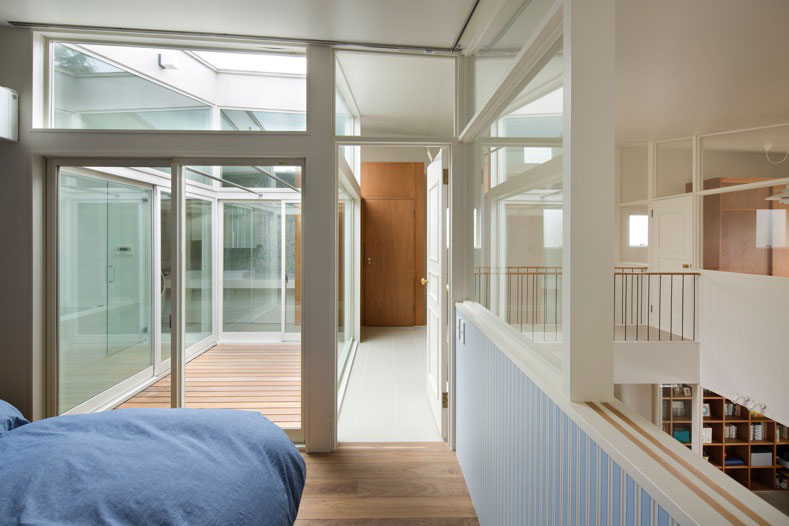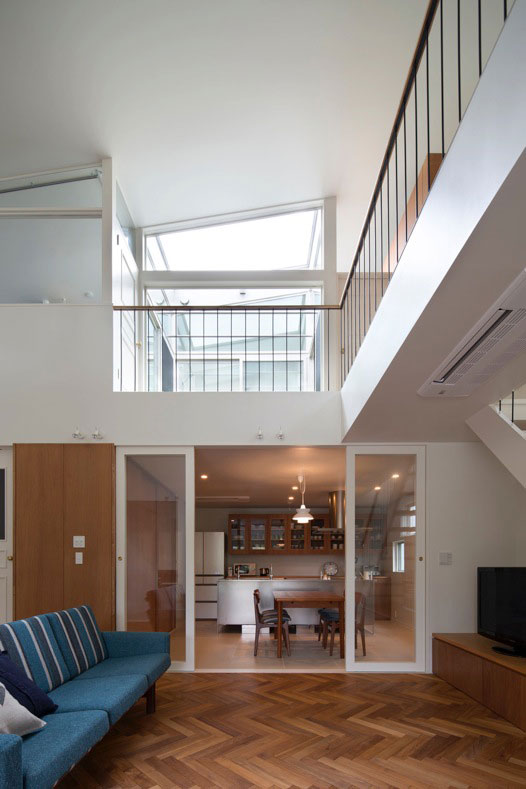 Architects: naf architect & design Inc
Photography: Yano travelogue