Corner lots carry loads of responsibility. NAF Architect and Design created a home whose halves share that role in distinctly different manners. Human nature compels us to always take the shortest route and on a vacant corner property, we'd take that diagonal short cut. That bypass is used here to create the intersection of a flat roof home with a gable roof house. The home sensitively addresses the nature of the corner lot.
On the sunny south west side the architects recognized a feeling of exposure. Here they eased the building around the corner in a gentle curve. This facade is rich like the ocean in deep blue glossy porcelain tile. Laid vertically it accentuates the home's height.
Carport and entry doors are recessed and wrapped in white. A narrow band of windows stretches from the carport to the entrance. The sleeping areas, living, and dining spaces inside the ground level enjoy day light yet privacy is maintained by the height of the ribbon windows.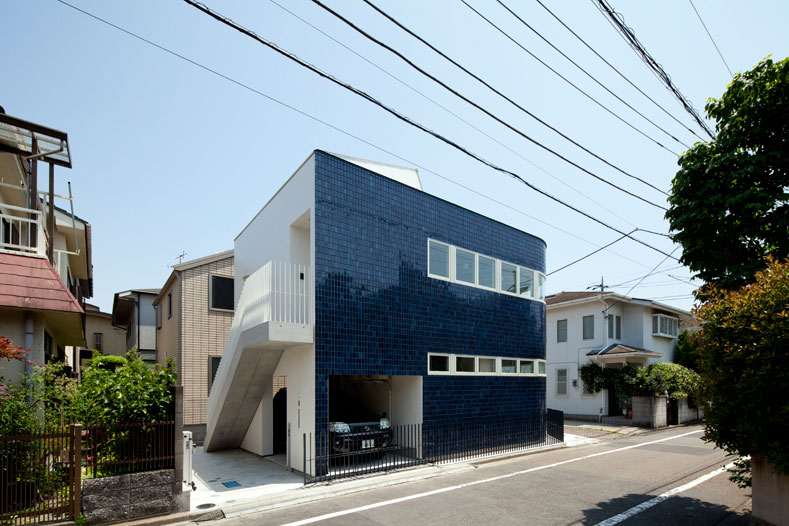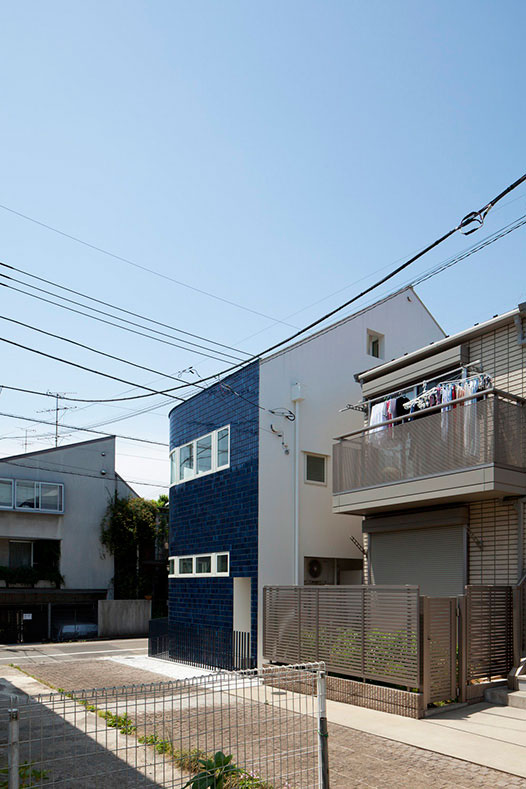 Along the north and east sides, the neighboring homes are close and provide a sense of security. Yet they cast shadows inside and compromise privacy. Etched glass windows provide natural light, ventilation, and seclusion for the upper level kitchen, bathroom, and storage. These two facades wear stucco to mirror their neighbors.
Inside the family home is a unified, bright, and open. Creamy white walls, stair, cabinets, and painted structure are warmed by timber furniture, floors, and ceilings.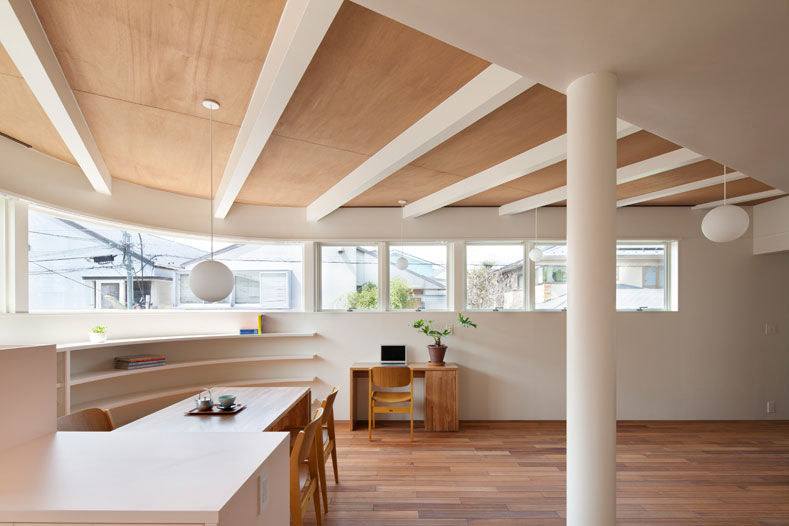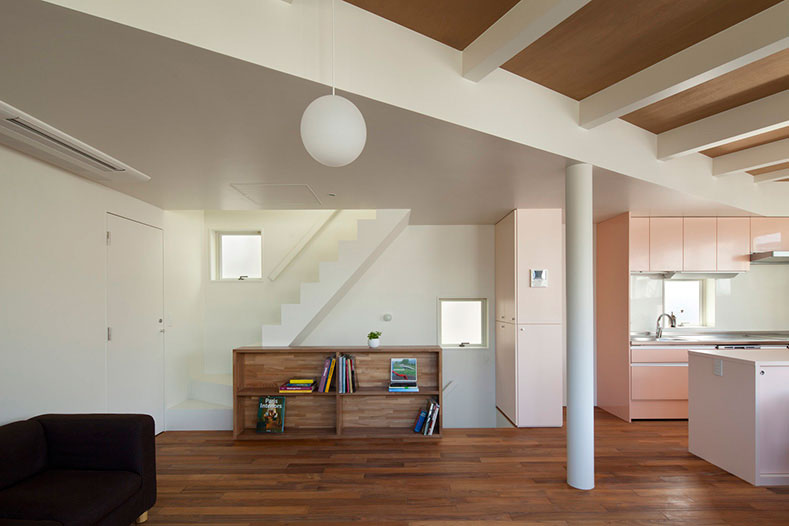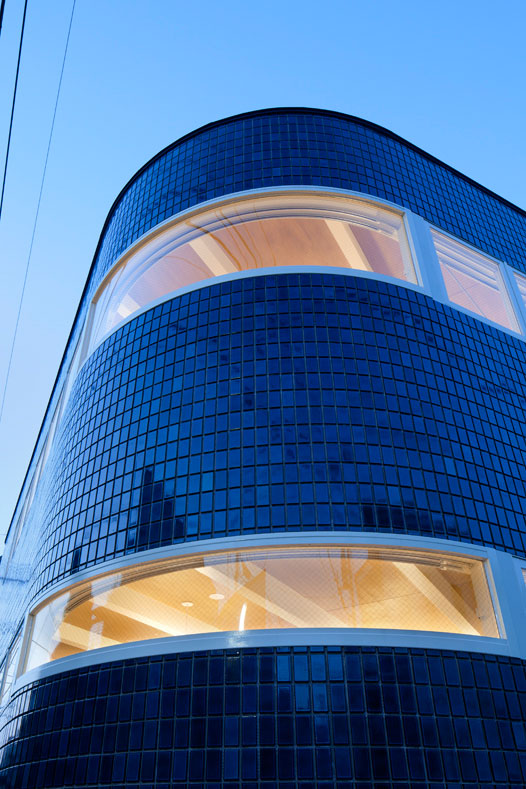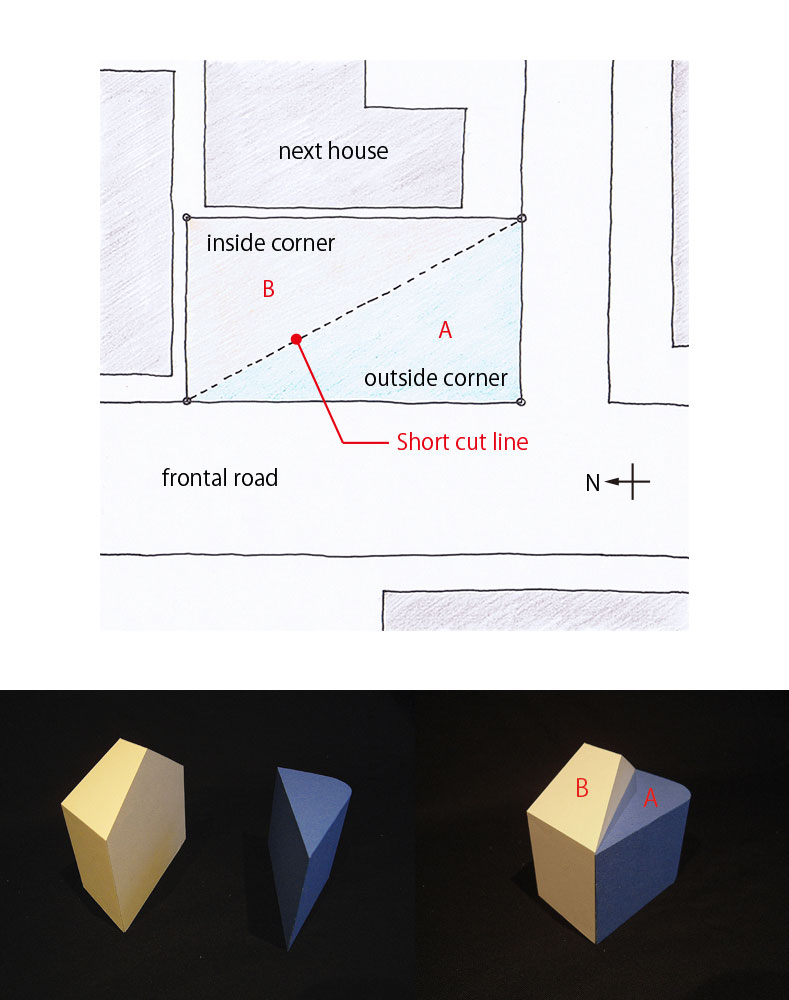 Architects: Akio NAKASA(Principal Architect) , Teppei AMANO
Photography: Toshiyuki YANO