A car showroom and residence in Tokyo is a genius execution of geometry. Hiroshi Nakamura & NAP Co., Ltd. created a private family home above a showroom for imported cars. Both floors encompass just over 600 sq.m.
The auto showroom is completely unexpected with its interesting planes, horizontal and vertical, and angular openings that tease you from one space to the next. The geometry offers glimpses into the adjacent room through openings in the earth and Sakura river pebble textured walls.
The display area feels very residential with ornate sofas and fireplaces. The cars rest on brushed karin wood floors, wide planks that resist scratching. Swaths of wood that echo the dynamic angular openings at intersections of the unequal hexagons interrupt the floor's linear rhythm.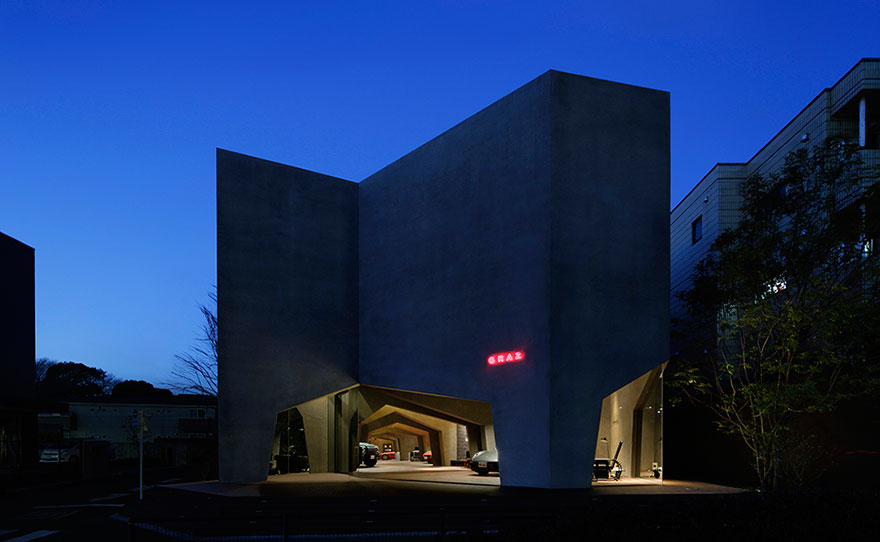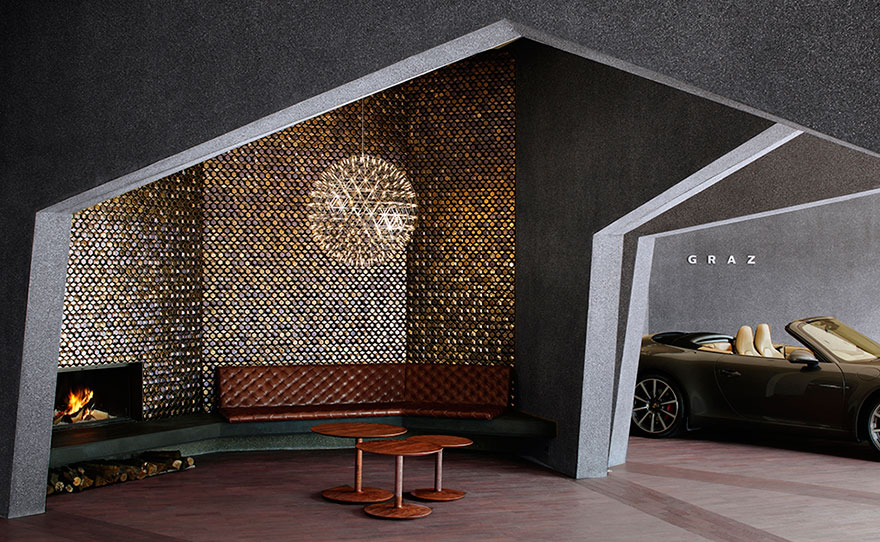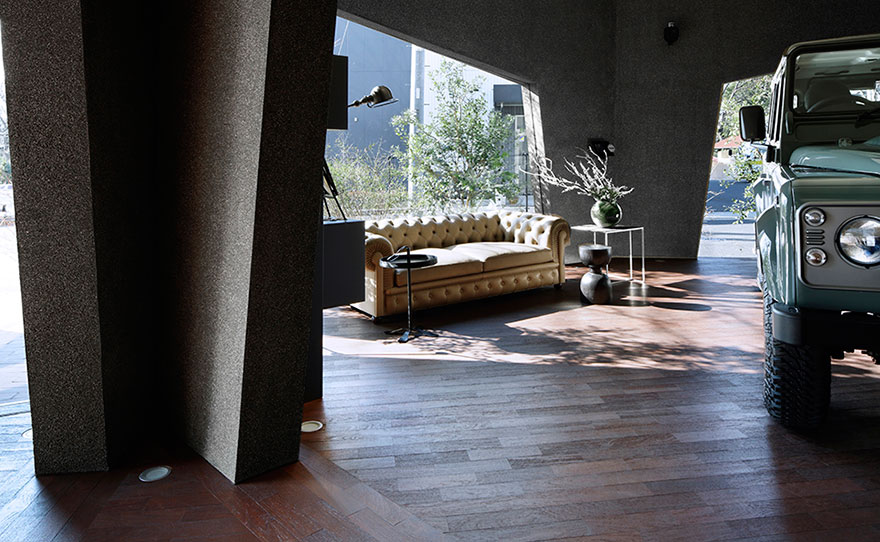 The floor plan telegraphs directly through to the second floor family residence. Here though the spaces are of a single purpose. One each is dedicated to cooking, dining, living, sleeping, fire, bathing, and a traditional Japanese room.
The dining, living, and bath are pulled in toward the center and given an exterior wall of glass doors and an outdoor terrace. Yet these terraces are within the heavy perimeter walls for utter privacy from the city outside and brilliant natural light floods the interior. With its defined purpose, each area offers breathing room and a sense of connection among family members. The same angular openings and wood flooring create a quiet dynamism and a rich experience.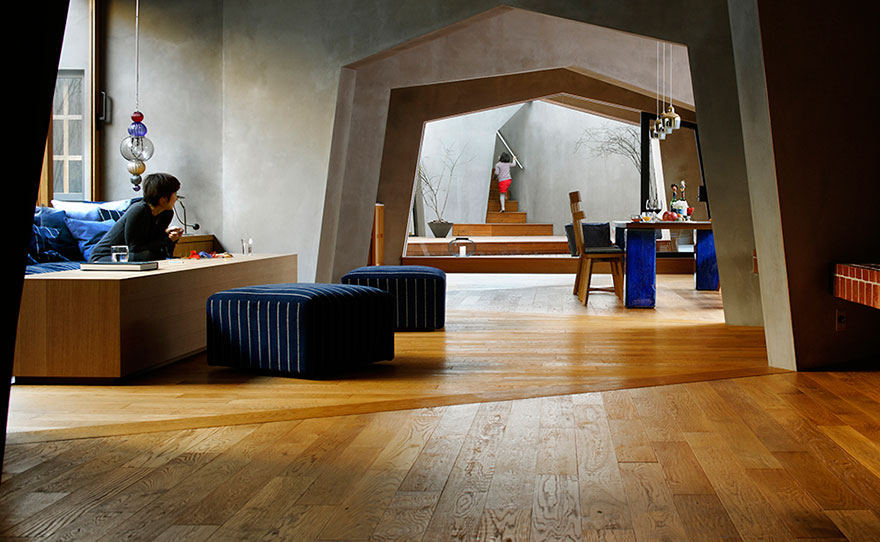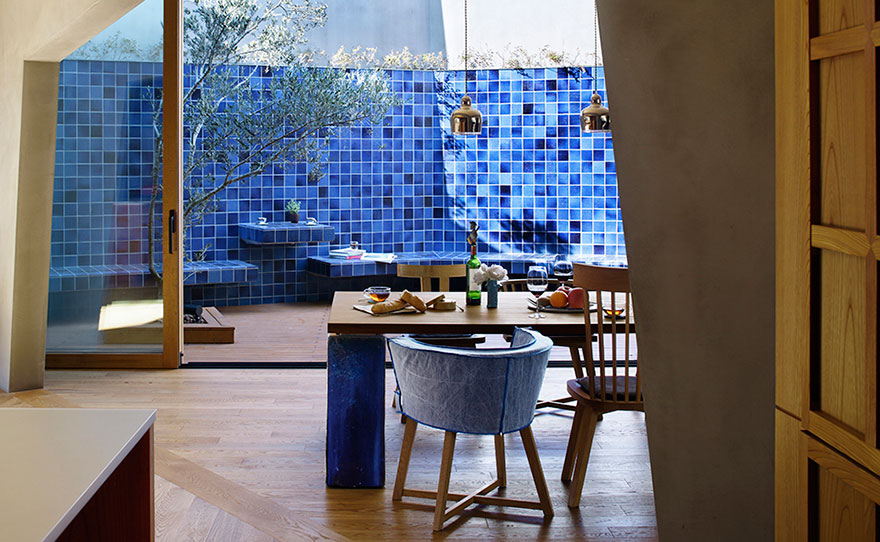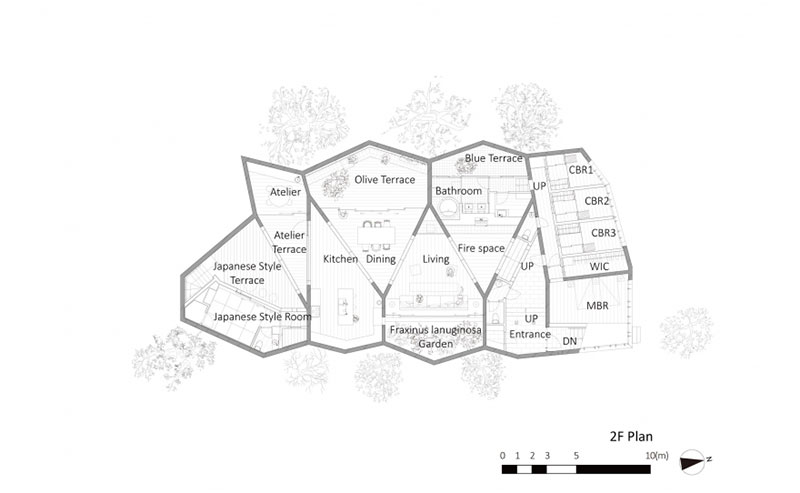 Architects: Hiroshi Nakamura & NAP Co., Ltd.
Photography: Koji Fujii / Nacasa and Partners Inc.