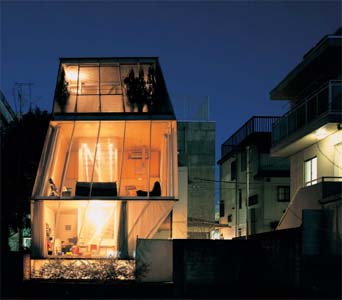 Located in one of Tokyo's most attractive areas, this small house is situated on an extremely small lot. Designed by Japanese architect, Kazuyo Sejima, this house is a family home, divided into 4 specific spaces and distributed on 4 floor slabs.
By joining the differently sized and shifted slabs with walls and windows, the architect created a truly unique architectural form for this house.
An open staircase is the main element connecting the spaces while softly sub-dividing them even further.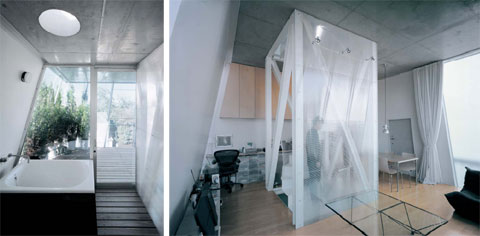 Since the house is very small, each space was defined exactly for the family needs; bedroom, extra space for the child, living/kitchen/dining area and terrace with bath.