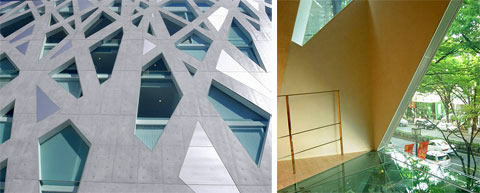 Japanese architect Toyo Ito seems to push the boundaries of architecture and explore architectural surfaces, as you can see in his interpretation of this amazing seven-story building for the luxury Italian shoe store, Tod's.
Inspired by the tall elm trees that stretch along Omotesando Avenue in Tokyo, Japan, the building facade presents a series of crisscrossing geometric forms (reminding me of shoelaces), created by a smooth blend of concrete and glass.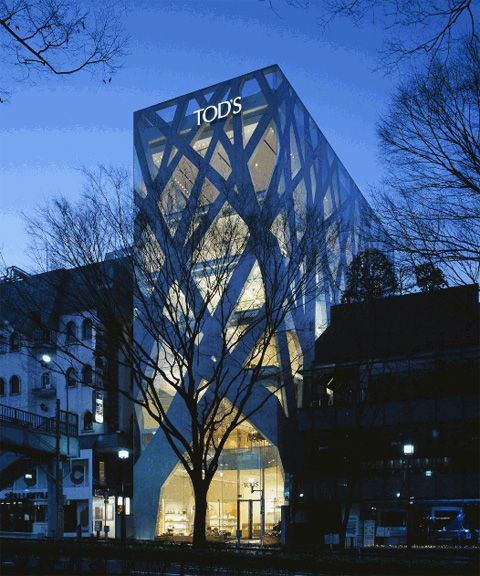 Inside you will find polished plaster walls and walnut floors, while opaque glass hides the rear view so that shoppers are drawn to the front of the store. On the 6th floor the brilliant Japanese architect has provided a single room for private events, above which is a boardroom, extending out on to a terraced roof garden.
Thanks, sou + architecture.com