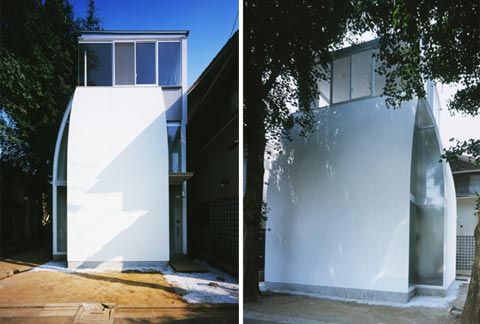 Located on a 322 sq. ft. corner lot in Tokyo, the Penguin House by Japanese architect Yasuhiro Yamashita of Atelier Tekuto, is quite a small house – only 899 sq. ft. floor space. However, through ceiling height manipulation and streamlined natural light, it seems larger than it actually is.
The openness of the space in this modern Japanese home is an illusion; by cutting off the corners of the structure, the award-winning architect brought natural light into the house.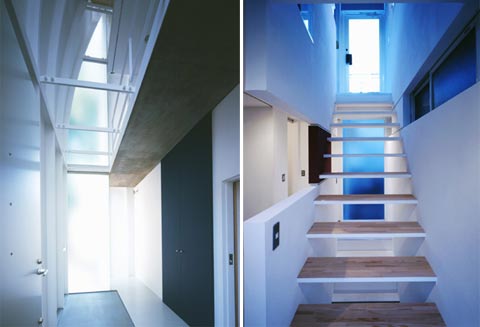 Through a mixture of high ceilings, an efficient use of the space, extending the sidelines and a streamlined staircase design – the house feels bigger although none of the rooms are larger than 200 sq. ft.

The Penguin House has three floors; you will find a music room on the first floor, a small bathroom and bedroom on the second floor and a living/working area on the top level with wall-to-wall windows, almost like a light-box, letting in light and views of the surrounding neighborhood.