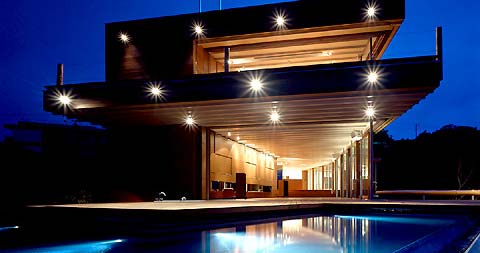 With its unique architecture design and beautiful location, the amazing K villa, by Japanese architect Aoki Jun, reflects both modern and traditional Japanese minimalism.
Located on a sea-side cliff in the city of Katsuura in Chiba, Japan, the design of the villa blends well with breathtaking sea views as well as forest surroundings.
The entrance of the house seems like a wall-like structure with a visible green roof on top, while two platforms of internal space as well as an outdoor swimming pool can be seen from other directions.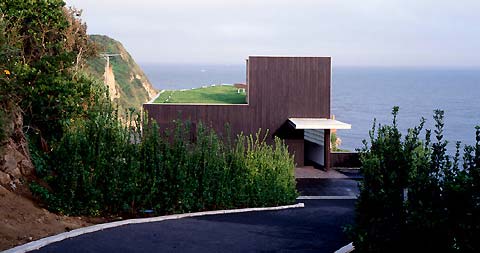 I love the use of clear horizontal and vertical elements combined with woven tatami rooms and western-style cedar boards finished with teak and walnut.