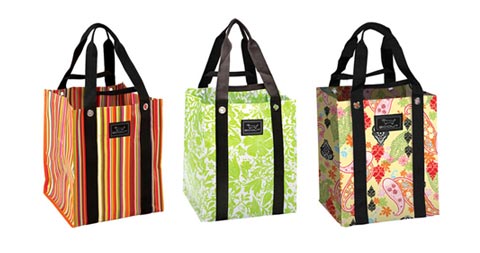 No need for paper or plastic at the checkout line thanks to the Bagette Tote from Bungalow – A re-usable, environmentally friendly grocery bag, inspired by the lively colors and patterns of the beach-house.
This is a terrific bag that is perfect for shopping & toting. Its durable design consists of a long-lasting poly-woven tarp material with grommets to reinforce weight. It has a huge capacity, a flat base to keep things organized and two different-length handles for comfortable carrying.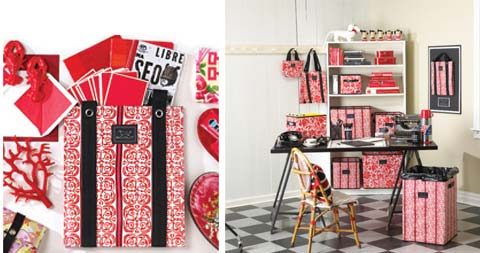 You can also use it for trips to the farmer's market on the weekend, for everyday errands, or to carry a towel and suntan lotion when heading to the beach in the summer. When not in use, this stylish tote folds down flat for compact storage. Measures: 12" x 12" x 15".
Buy This Item