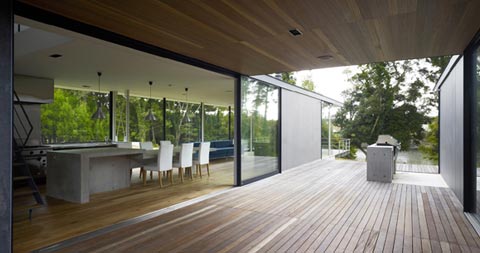 Designed by Japanese architecture firm, Keiji Ashizawa design, the unique Riverside House is a weekend home located in Chiba, Japan.
The geometric structure of this house consists of three, rectangular volumes, which create both shared and private spaces, open and covered.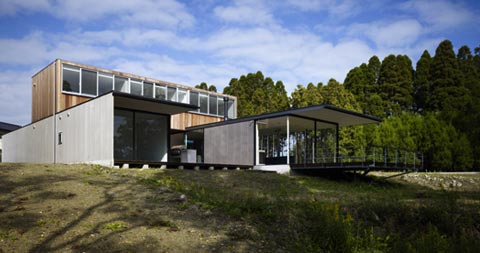 I love the horizontal and vertical playfulness throughout the exterior and interior of the house.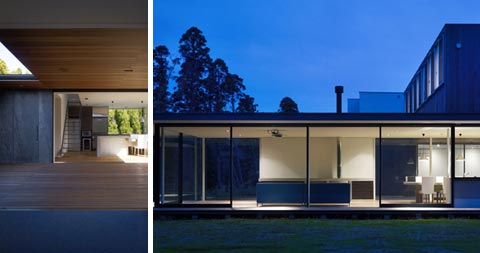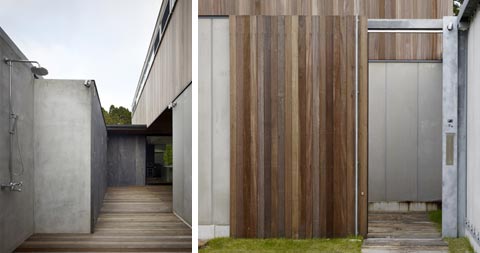 Plenty of light pours into the various spaces through large glass walls and a series of top windows, which decorate the main structure.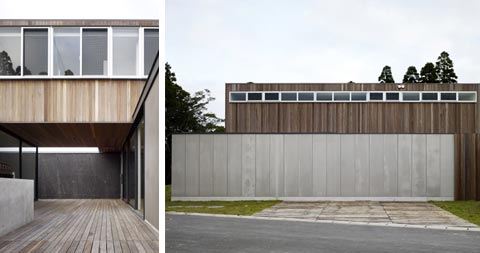 I love how the deck continues outward, almost floating, due to the sloping features of the site.