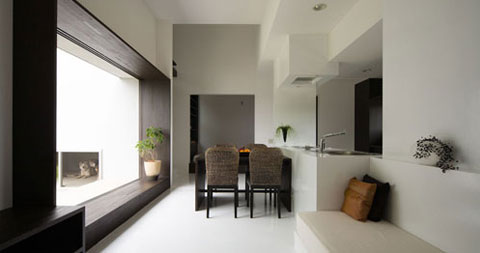 Designed by Japanese architect Kouichi Kimura, this dog-friendly home is minimalistic and beautiful. As a dog owner myself, I must say I wish today's architects would design more houses with pets and their owners in mind.
Whereas the facade is quite simple, the interior design is fresh, sophisticated and full of contrast;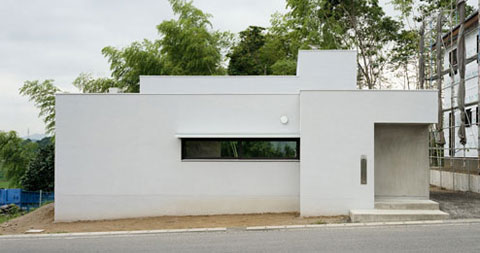 throughout the house, crisp white walls combine with beautiful dark wood and large low windows, creating an elegant yet efficient space for both man and his best friend.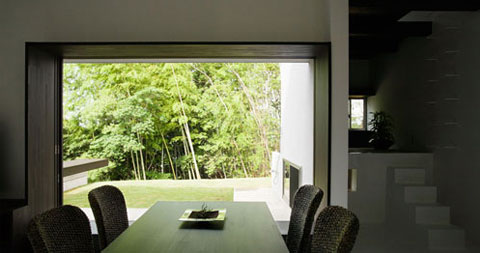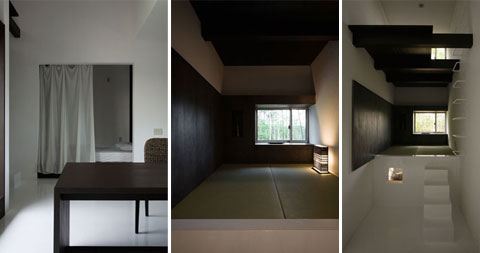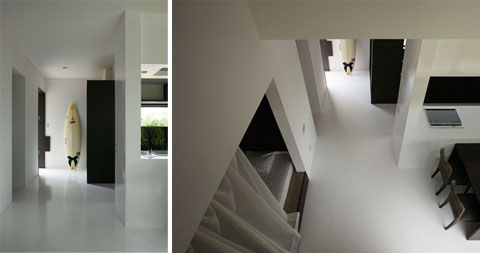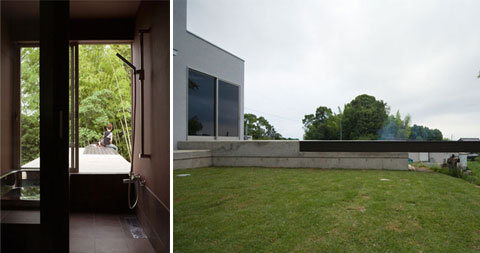 I like the way the area underneath the house has been utilized for the dogs; where a comfortably low opening provides access to a grassy yard space with proper lighting and an outdoor shower.