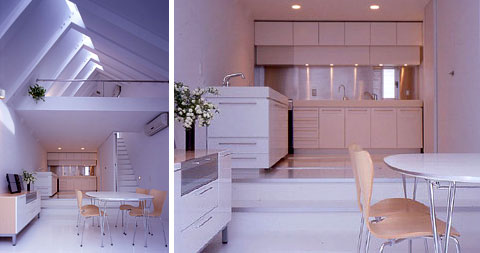 This compact house is small and narrow, however thanks to the skylight that runs the length of this lovely residential home, it's also bright and full of natural light.
Designed by Japanese Milligram Studio, the house in Naka-Ikegami is full of surprises; from clever floor storage to an ingenious pullout kitchen counter, which rolls out from the wall into the center of a small kitchen, providing an island for extra cooking space.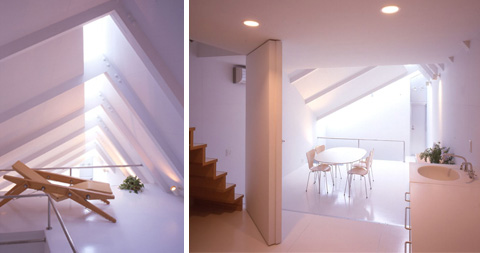 On the second floor you will find a charming sleeping loft used as the master bedroom.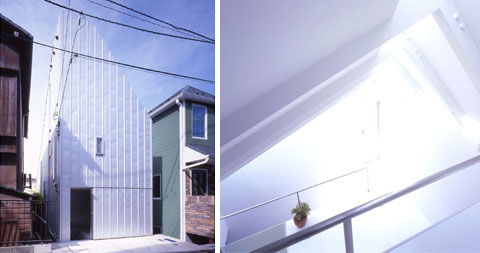 This tiny home is also featured in the beautiful book of The Very Small Home: Japanese Ideas for Living Well in Limited Space
by Azby Brown.
If you're looking for great ideas for contemporary living in compact spaces, take a look at my favorite selection of the best selling small house design books.