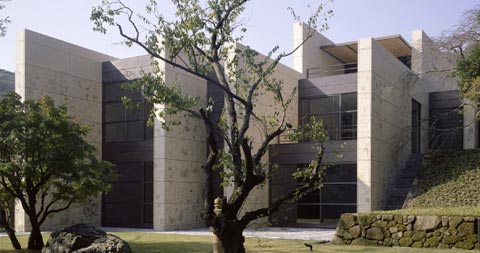 Located on a site with rich historical associations in the coastal town of Kamakura, Japan, this modern retreat home was designed by London-based architecture firm Foster and Partners, for a prominent collector of Buddhist art.
Presenting a harmonious composition with distinct Japanese influences, the house is one of three buildings on the site alongside a pavilion, with a gallery for displaying art works, a large function space, and specialized storage. A series of parallel structural walls organizes the interior spaces of all three buildings.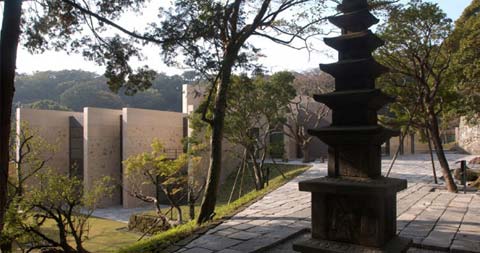 The house is planned around the rugged landscape and focuses on a mature cherry tree.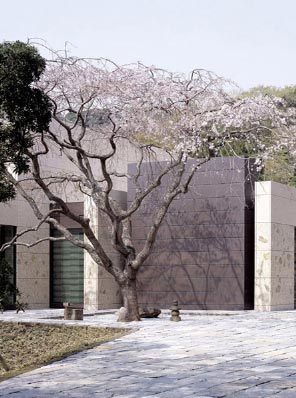 The Japanese believe that nature is at its most beautiful when considered in relation to the man-made. See how the Kamakura house serves nature by presenting it at its finest, while nature returns the favor. I love how this house opens up to reveal its beautiful natural surroundings as well as the clients extensive antique and modern art collection.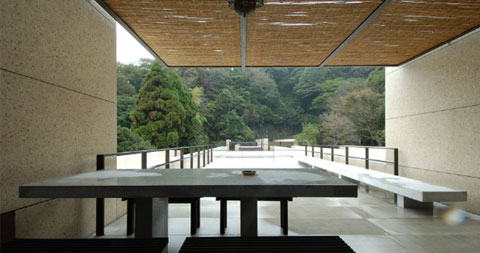 The combination of natural light with a comprehensive integrated lighting system brings attention to light and shadow, further emphasizing major individual art works.