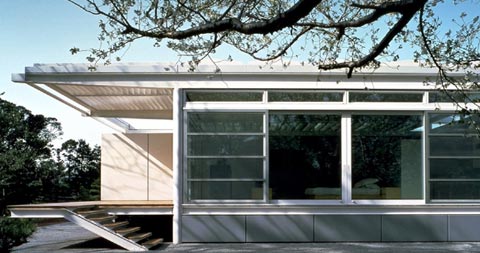 An exploration of traditional Japanese architecture in a modern context led to the design of this beautiful residential home in Kawana, Japan. The result is a fusion of two traditions: the Japanese love of harmony and respect for nature and the Western refinement of a dematerialized architecture of steel and glass.
The house is set on a raised platform so that the main living areas can enjoy the surrounding sea views. With a glazed roof providing natural light, the structure is designed as a continuous, open and flowing space.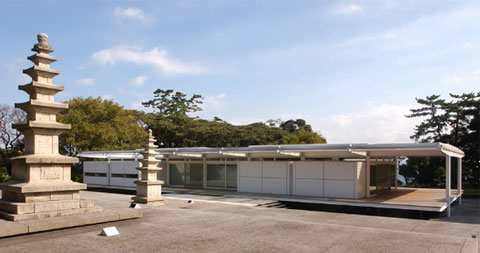 Seven rectangular bays define the main living spaces, which can also be subdivided by sliding screens. Full-height glazed sliding doors line the perimeter, allowing these spaces to open out on to adjoining terraces.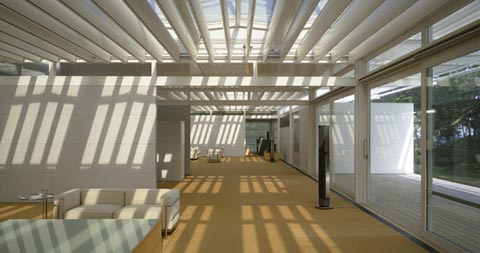 The surrounding landscape is full of ambiance, combining mature trees with newly planted camphor trees, stone lanterns positioned around the house and a small teahouse of the late Edo period.