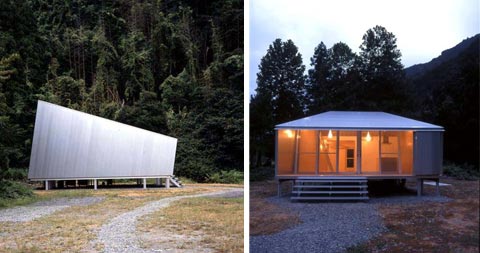 Designed by Japanese Toyo Ito Architects, this compact home is quite impressive both in form and in its choice of materials: a metal exterior finish combined with a warm wood interior design.
Located at Yamanashi, Japan, the elevated structure looks like a metal box with a unique angled roof line.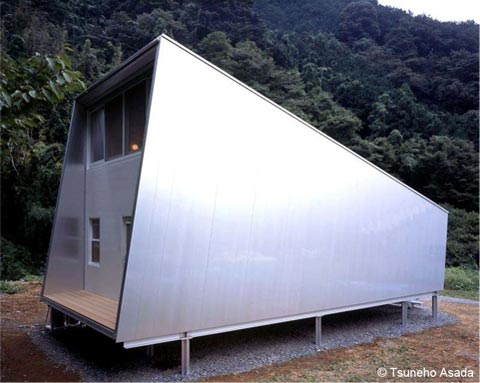 It has a small yet efficient living area of 614 sq. ft. featuring a space saving layout two-story loft scheme with a lovely zen-like interior design.