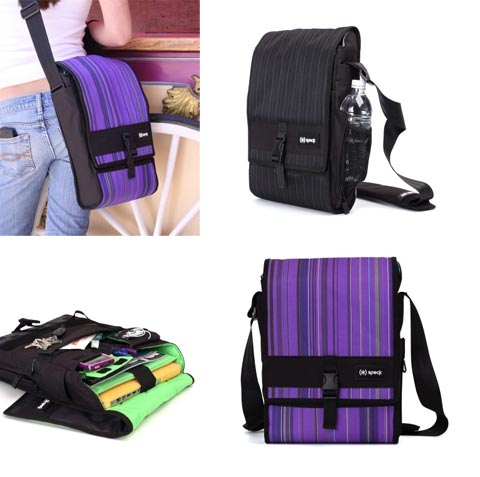 When it comes to laptop bags, I believe the most crucial part is how comfortable you feel walking around with the bag while your laptop is inside. I must say that most of my "laptop traveling" days were quite bad, my shoulders were aching shortly after I started walking, turning the whole experienec into an unpleasant one. Thanks to the PortPack Notebook Bag with its super thick padded shoulder strap and even weight distribution, those days were over. Not only that, the bag has so much more to offer;
It is tailored to hold up to a 15-Inch laptop or similar-sized notebook, it has a sleek, upright design for an ultra-clean look, extra-plush micro-fleece padded laptop compartment and another compartment for other items such as extra papers, magazine, power cord and a mouse. On the front of the bag are three compartments for storing your cell phone, extra paper, or whatever else you may need to carry. Last but not least, it has a tuck-away carry handle and an expandable water bottle pocket.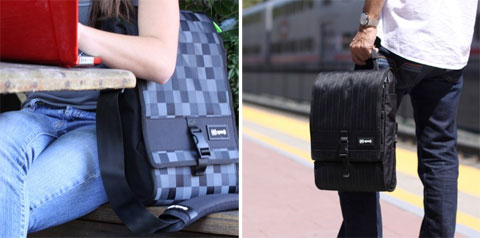 After a few days carrying it to work, I have to say I officially ran out of excuses for not bringing my laptop anymore. This is such a comfortable bag, stylishly designed; you can bring your laptop as well additional notebooks up to approximately 1.25 inches x 14.5 inches x 10 inches. There's not much more you could possibly want from your laptop bag.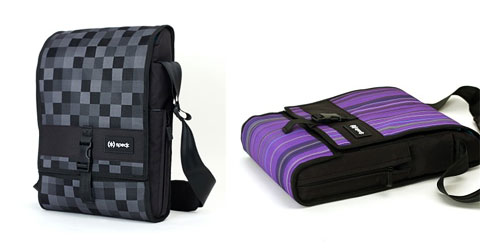 This could be a wonderful gift to bring to anyone you know, they don't necessarily have to have a laptop, as this is a classic bag for small notebooks as well – What a wonderful way to treat someone you love, with a stylish, comfortable and handy laptop bag. Available in Speakeasy Grey Pinstripe, Velocity Plum Stripe, Coffee House Brown Plaid and Restart Greyscale Pixel.
Buy This Item