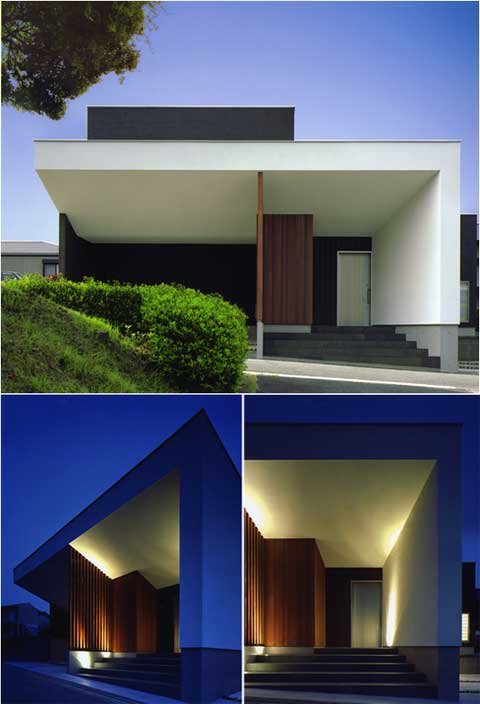 It's no secret that light can change the ambiance of a space. The T House is both contemporary and full of drama, where a spectacular effect is achieved by illuminating certain spaces via a perfectly planned lighting system. The atmosphere created throughout this family home is modern yet warm and inviting.
It's a two-story house with a stylish black and white box-shaped form. Located in Chikushino, Fukuoka, Japan, this wooden structure serves as the home for a family of five, featuring a total space of approx. 280 sq. meters.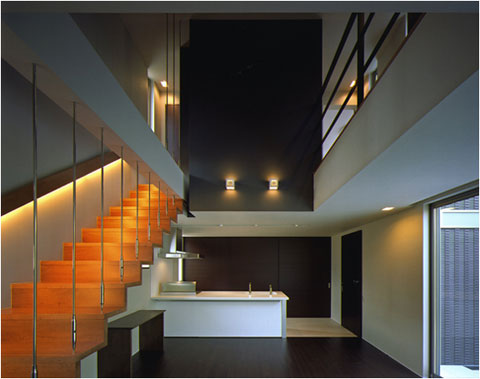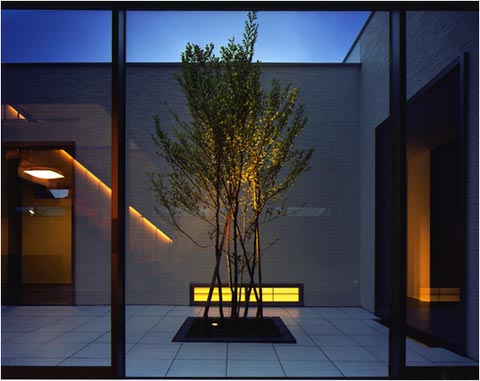 Living spaces are full of ambiance and character, combining both modern and traditional elements;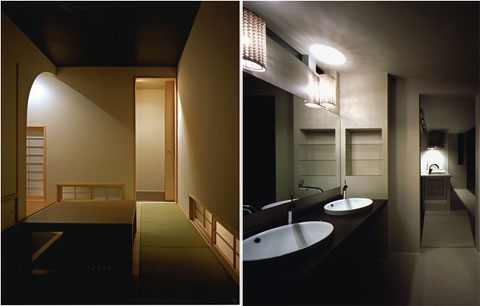 the main staircase is simply beautiful;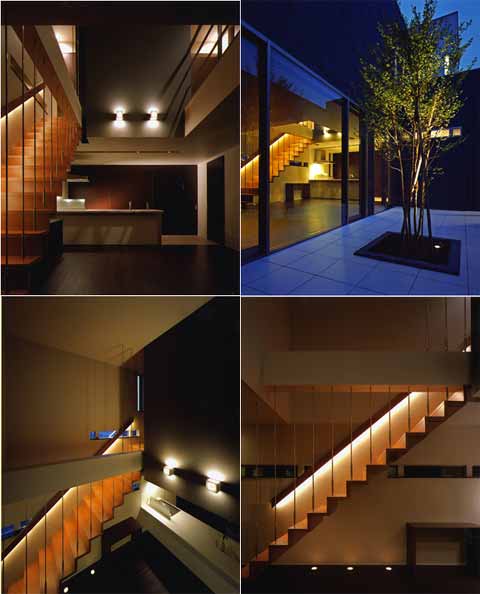 and the minimalist courtyard, as viewed from the inside, seems like a photograph framed by the dark interior.