The stylish Nopa bag, by Acme Made, has set the bar high for all other laptop bags. It's a uniquely designed bag, wrapped entirely in the rugged, water and stain resistant new BombShell technical fabric. The unique tri-fold design lets you bundle everything from a jacket to books to a skateboard along with your laptop – all with the profile and price of a sleeve. You can literally pack it all in.
The world of laptop bags is a fine combination of needs, intuitive design, practical uses, elegance and style. Rarely do we see something so unique that addresses almost any practical aspect, while maintaining a high level of style and design. The Nopa is indeed one of those laptop bags.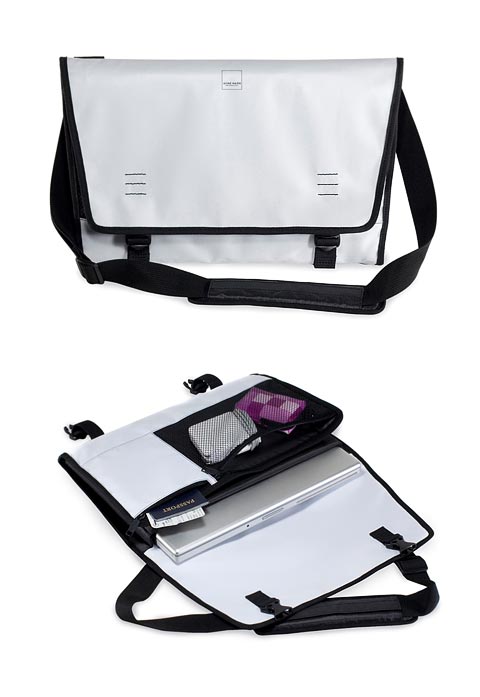 With both a regular and a small size, the Nopa can fit laptops up to 15.4 screen size as well as the hot new netbooks. The zippered pocket organizes cables, mouse or other accessories and the padded shoulder strap adjusts to your ideal length for comfortable transport. There isn't much more, if any at all, we could possibly ask from our laptop bag.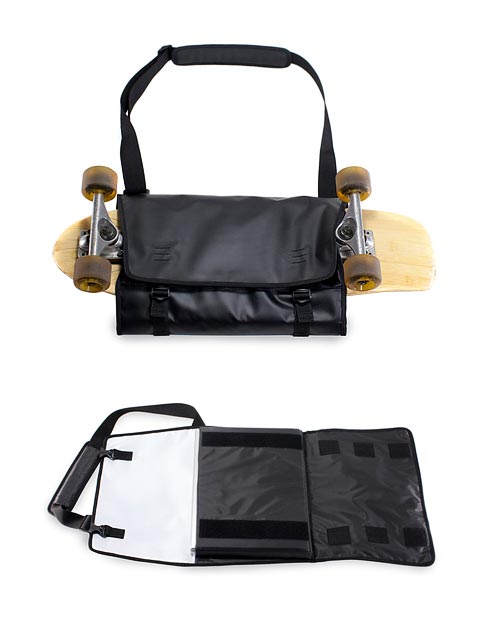 Available in White and Black, this is the perfect gift for the busy college student, the workaholic IT professional, the ever late business woman or anyone else you know that is constantly on the move and in need to pack it all in.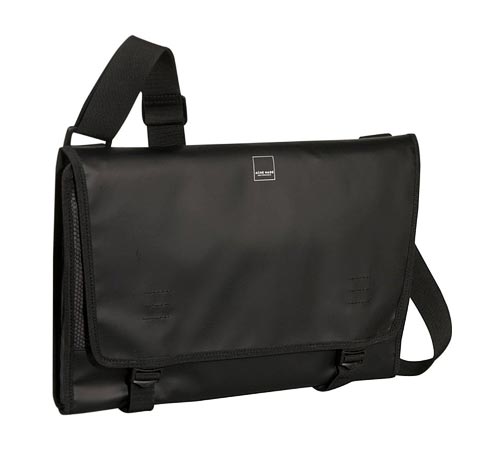 Buy This Item