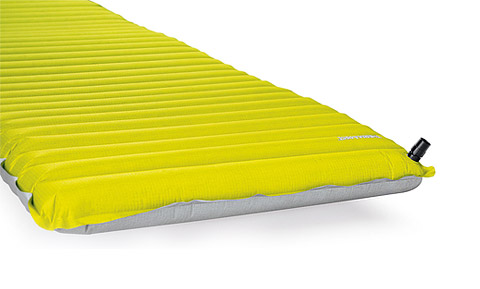 When it comes to outdoor mattresses the award-winning Therm-a-Rest NeoAir is the most advanced one. Featuring two main patents, this air mattress is not only three times warmer and far more stable than any other un-insulated air mattress available, but it is also super-light and compresses to the size of a one-liter bottle! As a backpacker you cannot ask for much more; you want an efficient product that will keep you warm and you want it light and compact to pack in your bag without compromising any space available. This is the ultimate mattress that will make the night so much nicer up in the mountains – a warm and cozy rest stop.
You have to love the outdoors in order to accept it as it is; the truth is that sometimes when we spend the night up in the mountains inside our tent, it might get cold. Extremely cold. It's a good thing that technology enables us to develop products that will make us love what we do even more. What else can we ask for on a cold night in the great outdoors? That's right – to be warm and comfortable.
The Therm-a-Rest NeoAir features a reflective barrier, that returns warmth to the body and reduces heat loss to the ground, while the Triangular Core Matrix technology creates an internal truss system, resulting in the most stable mattress – getting cozy there, right? Traveling light is always the best way, now you can also be extremely comfortable. The sleeping pad, revolutionized!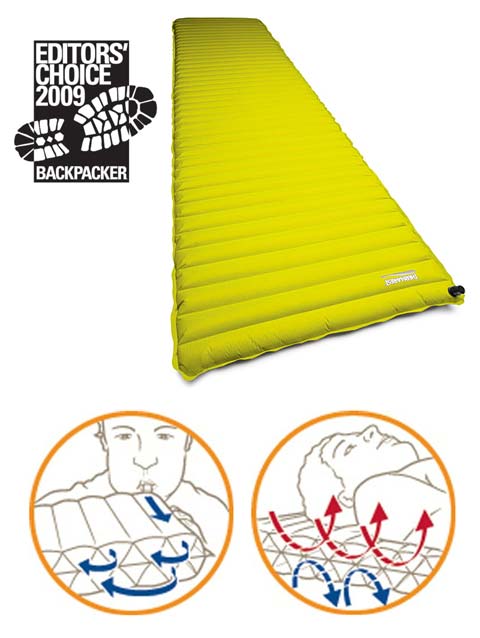 Buy This Item