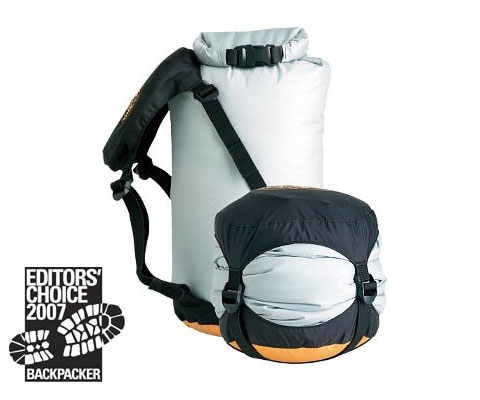 The eVent Compression Dry Sack, by Sea to Summit, has it both ways: keeping it small and keeping it dry. How does it do that? A completely new concept in compression dry bags – there is no valve! This innovation uses an air-permeable base made of eVent waterproof fabric, which allows air to be pushed out of the sack, but won't allow water to get back in.
And that's not all. The roll top Hypalon closure with lid and 4 straps evenly compress and maintain compressed size, so it's not only dry it's also compact for easy carry while traveling. It has a volume of 6 liter max/ 2 liter min and waterproof seams – double stitched and tape sealed, guarantying everything will be kept safe and dry.
Anyone who's ever been camping, rafting, canoeing, kayaking, hiking or any other outdoor activity you can think of, knows that water is the most unpleasant experience when it comes to your personal belongings. Once the water gets in, there is no turning back.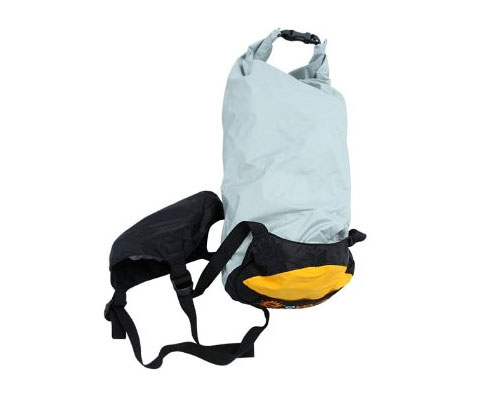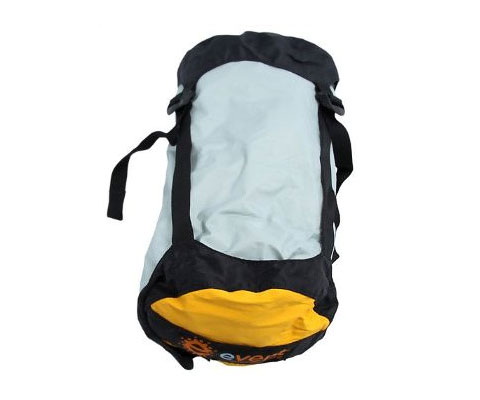 Therefore, it is crucial to have the best gear you can find to help you keep your stuff safe and dry. The eVent Compression Dry Sack has an added bonus – it can compress itself to a compact size. The next important thing after keeping your belongings dry is to travel light and small as possible for maximum comfort. This dry sack has it all – now that you have it, who's first in the water?
Buy This Item