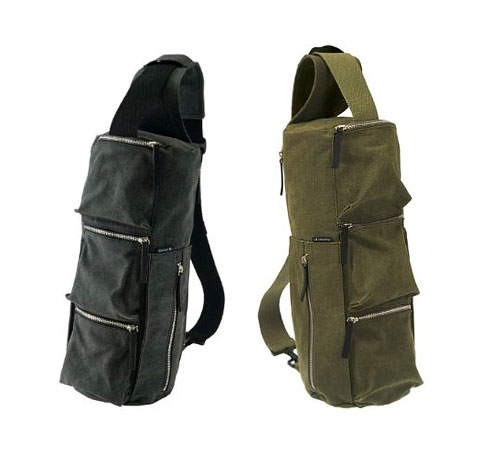 When it comes to bags, comfort and accessibility are important features. With the Body III Ninja Bag you get them both. This is not just a stylish bag this is a ninja bag; it's part of Hideo Wakamatsu III line, featuring multiple exterior pockets and easy access for everything you need. It is a waterproof, lightweight and durable bag with washed Japanese canvas as main material. The size of this bag could fit anything you need and then some – Ninja!
Bags are accessory we all need. It is as simple as that. Whether we need them for our daily routine, or if we need them for a special plan – having the right bag is crucial. The awesome Body III Ninja is the ultimate bag for anyone who's looking for comfort, storage space and easy accessibility.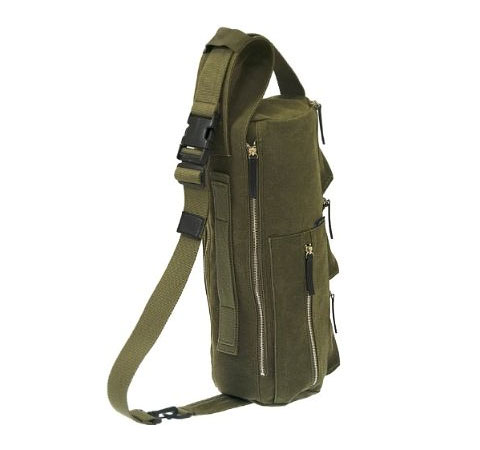 The Body-fitting collection, Ninja style quiver bag is slung across the back, so you can keep on going comfortably hands-free, and then swing it around to the front for easy access. It has plenty of storage space, so whatever it is that you need is at easy reach. It's not just a bag, it's a Bag-Pack! Available in Gray and Khaki Green colors; measures: Length: 17.7", Width: 6.1", Height: 5.5"; weight: 1.6 pounds.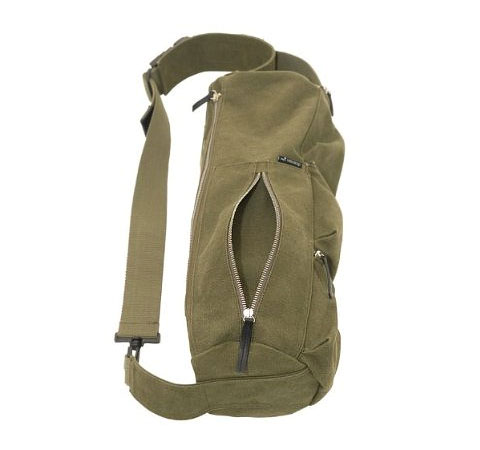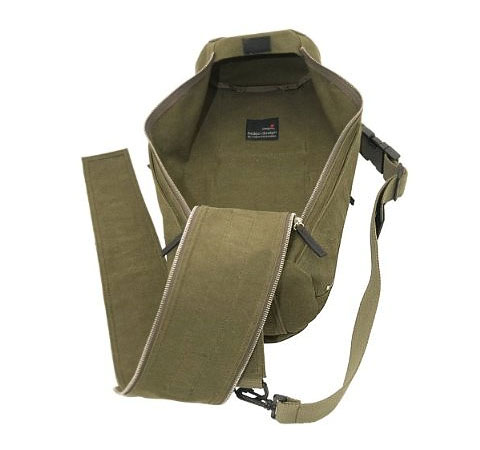 Buy This Item